China's CCTV and Sesame Workshop to Prep New Content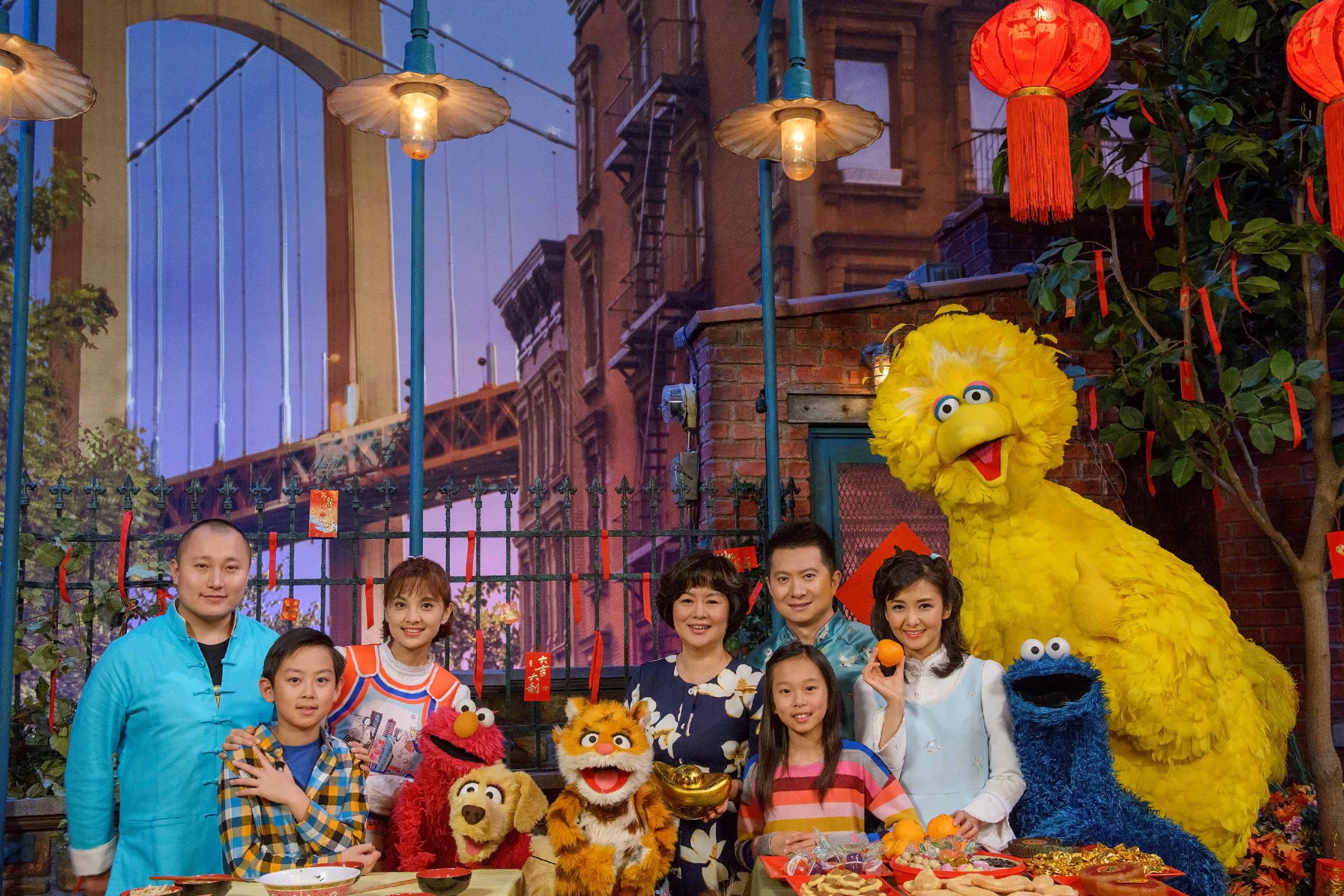 China's National Broadcaster CCTV will shoot the Chinese New Year Special on iconic Sesame Street set.
Building on a relationship that began 35 years ago with the televised "Big Bird in China" special, China's national broadcaster China Central Television Children's Channel and Sesame Workshop, the nonprofit educational media organization behind Sesame Street, will co-produce segments for CCTV's annual Spring Festival special. For the first time, CCTV will be on the iconic Sesame Street set in New York to shoot segments showcasing Chinese New Year traditions, customs, and legendary stories.
Since 2014, Sesame Street's Cookie Monster, Elmo, and Lily have joined CCTV children's hosts Ju Ping, Dong Hao, Jin Guizi, Xiao Lu, Sister Moon, Huang Wei, Red Apple, Green Bubble, Brother Sesame and Du Yue to learn about what makes Chinese New Year unique. Last year, the furry friends visited Singapore to learn about Spring Festival celebrations outside of China.
"We are thrilled to work with CCTV to create engaging educational programs for the children of China," said Steve Youngwood, chief operating officer of Sesame Workshop, said in a release. "This partnership reflects a successful cultural exchange that we value deeply, and our co-produced programming demonstrates a powerful appreciation of each other's differences and similarities. We warmly welcome CCTV to Sesame Street in New York."
"What began as a small step for one big yellow bird has turned into a 35-year adventure between two organizations half a world apart," said Xu Bin, deputy controller of CCTV Children's Channel, adds. "We are excited to be shooting on the Sesame Street set and cannot wait to share the new show with our viewers in China."