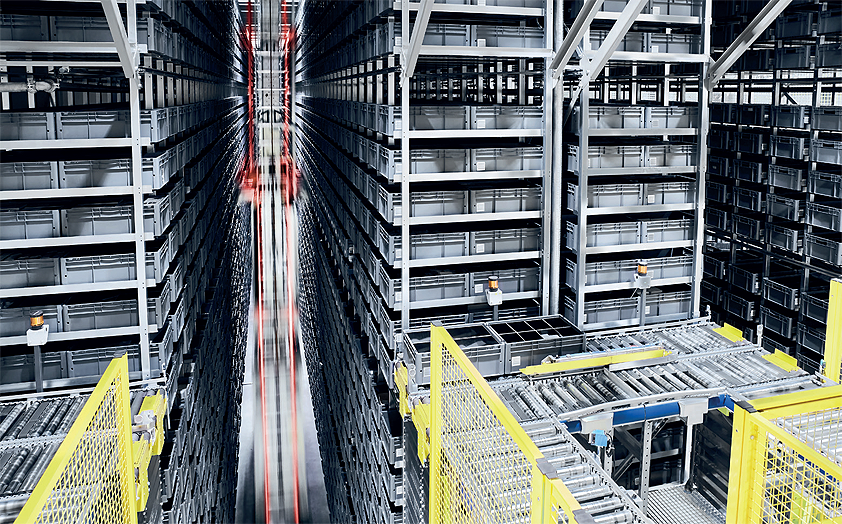 Can sustainable logistics packaging be the efficiency anchor for automated warehousing of the future? By Jon Walkington
Today, brands are armed with more information about their customers than ever before. From shifts in shopping behavior to trends in product choices, naturally these changes impact entire global supply chains.
The supply chain from manufacturer to consumer is also now becoming shorter and more concentrated, driven by greater automation and digitalization. Consider the rise in intelligent goods-to-person (GTP) models and warehousing today looks very different to how it did as little as five years ago.
Report data shows the rise in smart warehousing. Figures from data specialist Interact Analysis, for example, forecasts that the compound annual growth rate (CAGR) for global warehouse automation sits at a strong 12.6 percent1, projected to reach a global value of $46Bn by 2023.
To keep tomorrow's warehouse moving and reacting, system integrators rely on efficiency anchors that blend seamlessly with existing warehouse management systems (WMS) and contribute to effective goods flow – not block it.
What do we mean by an 'efficiency anchor'?
Because warehouse and logistics facilities are now designed and built to lead commerce, not just support it, process efficiency becomes key. To achieve the necessary speed, flow and accuracy to compete, the warehouse is built around efficient technologies and processes.
Previously, areas such as automation, micro-fulfilment, working by lean principles or hyper-efficiency were treated as bolt-on additions to existing operations, or simply a change of thinking. Now, they are the core principles on which everything else is built. It's often the most cited case, but Amazon is a prime example of centering the facility around an efficiency anchor point. The business was the first to build its warehouses around automated picking and SKUs organized by purchase data, saving considerable time and labor. Now of course, it's a much more common approach, but as the first business to essentially build their warehouse 'backwards' in this way, Amazon showed that the model works – and still does to this day.
Where does reusable transit packaging fit in?
Taking an overhead view of the current manufacturing supply chain, it's clear that internal stock management can be one of these vital efficiency anchor points for the on-demand economy.
Our SASI® range was developed with the unique needs and demands of system integrators at the forefront. The latest in sustainable load carriers, the SASI range of resilient totes and bins is designed for the automated warehouse of the future and creates the optimum blend of manual and digital technology. Like the diverse range that Schoeller Allibert is known for, the SASI range doesn't just exist within a warehouse's efficiency or capacity; it contributes advantages of its own.
With a double-wide base that actively cuts noise for a safer and more productive warehouse environment, SASI totes are molded from resilient recycled plastic and built to withstand the toughest of commercial environments. Of course, no two warehouses are alike in layout and operations, which is reflected in its versatility. SASI containers are suitable for all types of conveyor belts, mini load, shuttle and multi-shuttle systems.
Like every efficiency anchor should be, the 100 percent recyclable SASI range is a dependable foundation for system integrators looking to build warehousing excellence around the latest in logistics technology.
The ideal container solution doesn't just get product from A to B. It underpins safety, critical control points and supply chain integrity by seamlessly integrating with existing system architecture, while also providing a strong foundation with which to create new workflow systems.
It can also be an invaluable support for transparency and traceability, automating much of the process by conversing with modern automation systems and software. By being simple to use, versatile and space-efficient, returnable packaging can also contribute to the increase in throughput, as well as the reduction in manual handling.
Summary
The elements that are currently driving retail around the globe – accessibility, speed and consistency – rely on strong logistics to enable commercial success. System integrators working with brands remain highly conscious of this, using the power of big data to make smarter layout decisions. Creating efficiency anchor points, through container choice, digitalization or otherwise, can be absolutely crucial to achieving the efficiency needed to compete.
This potential is likely to be accelerated further as e-commerce continues to grow, demonstrated by a 129 percent2 growth through 2020, according to statistics from Forbes. System integrators must account for digital sales playing a bigger role in warehouse logistics, which means accessibility, speed and volume are key.
How effectively system integrators partnering with brands can use efficiency anchor points to accelerate facility performance will prove crucial to future success.
1 https://www.interactanalysis.com/wp-content/uploads/2019/08/The-Future-of-Warehouse-Automation-2019-Brochure.pdf
2 https://www.forbes.com/sites/louiscolumbus/2020/04/28/how-covid-19-is-transforming-e-commerce/?sh=5e00bf5c3544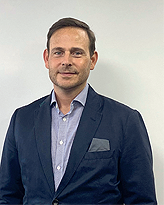 Schoeller Allibert UK
Jon Walkington is Retail and System Integrator Sales Director at Schoeller Allibert UK. Schoeller Allibert is one of the world's largest manufacturers of returnable plastic packaging for material handling. It has been inventing, developing, designing and manufacturing Returnable Transit Packaging (RTP) for more than 60 years. Today it is the European market leader with operations world-wide with over 2000 employees and operations in over 20 countries.
www.schoellerallibert.com/uk