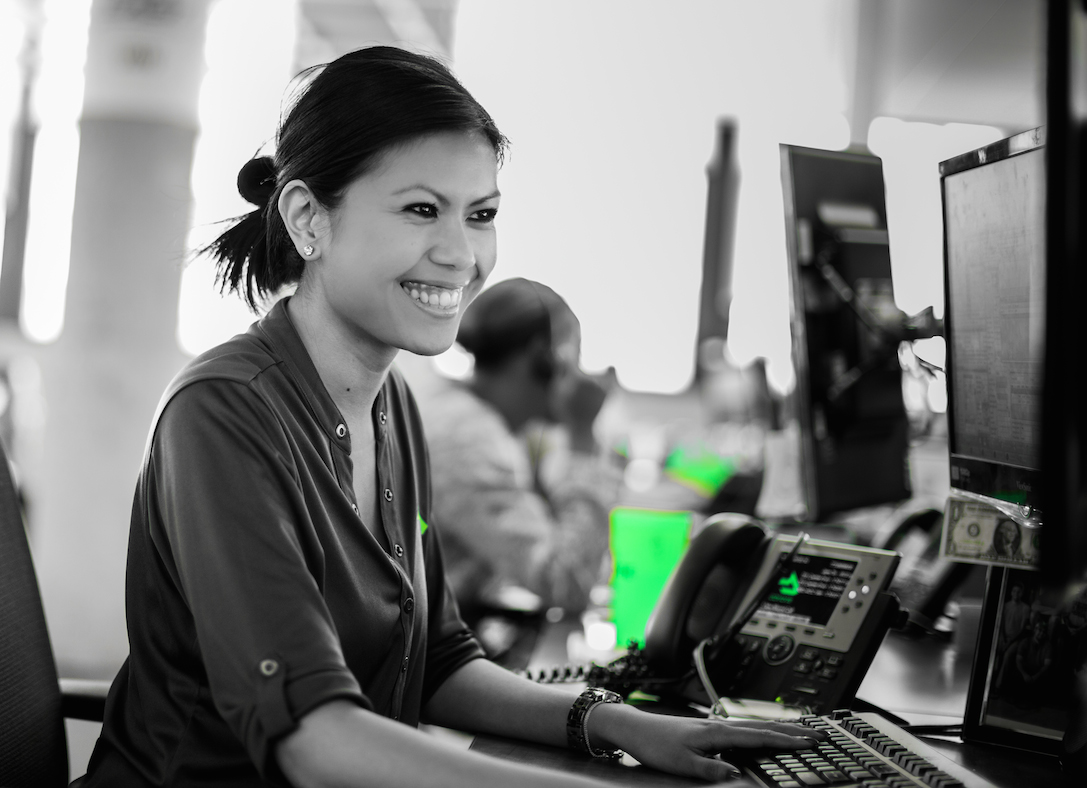 Ten years after its founding, Coyote's culture, technology and approach to customer service continue to energize a centuries-old industry.
In 1984 a recent college graduate named Jeff Silver packed up his Cutlass and moved everything he owned from Ann Arbor, Mich., to Chicago to join a friend's trucking start-up, American Backhaulers.
"I expected to be in Chicago for a year, then do something completely different," Silver says, "but I've actually never left the business. I fell in love with the whole idea of what we did."
At American Backhaulers, Silver used a pen, paper and a Rolodex of trucking companies to match available trucks with freight that needed to be shipped. Such a time-consuming system prompted Silver to design and develop the company's first proprietary transportation execution software.
At a time when most third-party logistics (3PL) providers were not leveraging technology and software, Silver was innovating and refreshing what shippers could—and should—expect from a 3PL.
By the time American Backhaulers was sold in 1999, it had grown to be the second-largest freight brokerage in North America. Silver decided to take some time to further his education, earning his MBA from his alma mater, the University of Michigan, and his master of engineering in logistics from MIT. And then Silver returned to the industry with a mission.
He teamed up with his wife, Marianne, to found Coyote in 2006.
"We committed ourselves to providing great customer and carrier service from day one," Silver says. "Coyote was originally going to be a software company, so we're deeply rooted in technology. Because of our people and technology, we're able to provide customers and carriers the high level of service they need to run their businesses smoothly."
What started with four people and a small office in a quiet Chicago suburb is now powered by approximately 2,000 employeesin 17 offices, including Coyote's Chicago-based headquarters. 2016 marks Coyote's tenth year in operation. Today, it's one of the fastest-growing 3PLs on record.
Coyote supports more than 14,000 shippers,in industries spanning retail, food and beverage, consumer goods and more, with the coordination and movement of their goods via truckload, less-than-truckload and intermodal modes.
One of Coyote's biggest advantages is its technology, including a transportation management software called Collaborative Transportation Management; a mobile app called CoyoteGO; and Coyote.com, a platform that connects customers and carriers to Coyote 24/7.
"We never finish writing our software," Silver adds. "Our team of industrial engineers creates software applications for our customers that offer both new and unexpected capabilities."
What makes all of these solutions so unique is they're designed and built in-house by Coyote's team of transportation experts and software developers. With such control, Coyote has the unique ability to tailor its technology to meet the specific needs—from visibility to reporting to tracking to communication—of customers and carriers.
Coyote's service execution and technology is powered by a vibrant workforce. Coyote largely hires college graduates and sends them through an extensive training program from day one.
"It's by design," Silver says. "It's one of the differentiators in who we hire and how we train them. They're energetic, super committed and passionate about what they do."
Employees are encouraged to try new things and carve their own paths. The result is new teams, new roles, new systems, new initiatives and an inspired, committed workforce.
"These are people who are willing to put everything into what we're doing, and that makes a big difference," Silver says. "We take a lot of pride in the way we operate and in the way we execute for our customers every single day."
COYOTE DETAILS
Truckload, Less-Than-Truckload, Intermodal Brokerage Services
Transportation Management Services
6,000+ loads per day
14,000+ shippers
40,000+ transportation providers
2,000+ people
17 offices
A UPS Company
Footer:
Coyote is a leading third-party logistics service provider offering supply chain solutions to more than 14,000 shippers in industries such as retail, food and beverage, industrial goods, and more. Email contactshipper@coyote.com to learn more about how Coyote can help you. www.coyote.com 847-235-9852