Curious George Named Official NYC Family Ambassador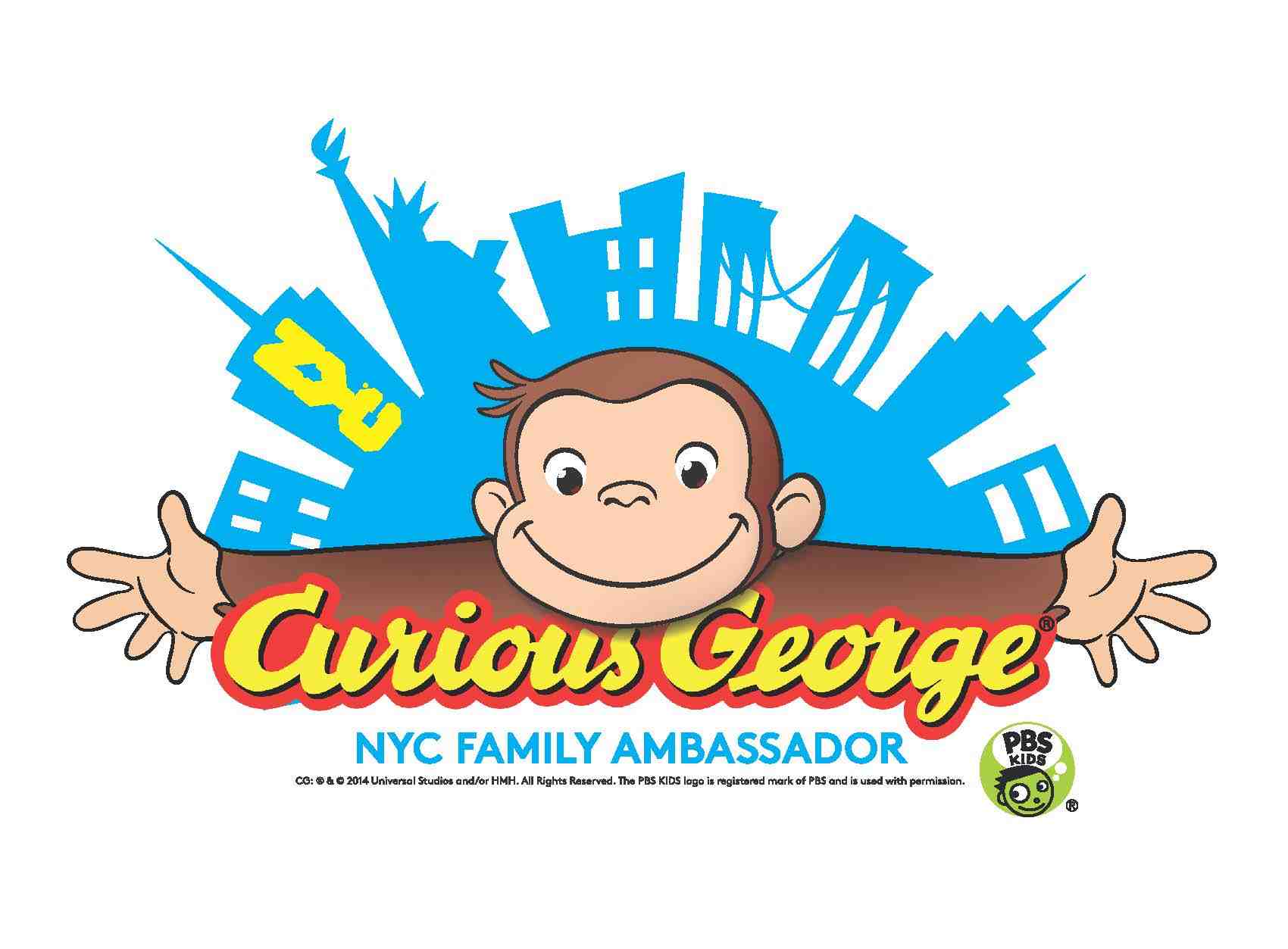 July 11, 2014 — NYC & Company, New York City's official tourism, marketing and partnership organization, this week announced Curious George as its sixth Official NYC Family Ambassador, a joint effort with NBCUniversal, Houghton Mifflin Harcourt (HMH) and PBS KIDS. As part of the yearlong collaboration, adventurous explorer Curious George will encourage family travel to the City's five boroughs by highlighting New York City as a family-friendly destination.
In 2013 New York City welcomed an estimated 16.7 million family visitors, a 3.1 percent projected increase over 2012, contributing approximately $16.5 billion in direct spending to New York City's economy. Since the launch of the Family Ambassador program in 2009, family visitation to New York City has grown by 26.5 percent and currently comprises 30.8 percent of total visitation to New York City.
"With the help of the Official NYC Family Ambassador, Curious George, we are pleased to welcome even more families to discover the endless urban activities in New York City's five boroughs," said Fred Dixon, president and CEO of NYC & Company. "Curious George is a beloved and amiable character known for his adventures, and we look forward to working with him to encourage family travelers to have an enriched vacation experience in New York City."
"For more than seven decades, Curious George has inspired and delighted children and parents worldwide," said Universal Studios Home Entertainment's Glenn Ross, Executive Vice President and General Manager, Universal 1440 Entertainment. "George's enduring popularity, multigenerational appeal and signature sense of adventure and exploration make him the model ambassador to connect families to the exceptional vibrance and charm that New York City offers."
The Family Ambassador program was created in 2009 to help position New York City as a safe, welcoming, family-friendly destination, encourage families to visit year-round and invite those who have already visited New York City to return and enjoy all of the new attractions the City has to offer. Curious George is the sixth Family Ambassador after Where's Waldo? in 2013, The Muppets in 2012, The Smurfs in 2011, Dora the Explorer in 2010 andSesame Street in 2009.