Deck the Halls With Analytics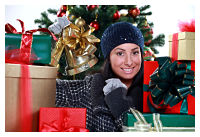 It's never been easier for customers to get what they want: from the Internet to social media to mobile and, of course, in-store, shoppers can purchase virtually anything they want anytime from anywhere. As a result of this multichannel approach, retailers now have access to a vast pool of customer data that hasn't existed until fairly recently.
By analyzing this data, retailers can better predict consumer behavior and respond in real-time to consumers' individual needs.
To understand how the buyer expects to be "spoken to" in today's omni-channel world, whether through a smartphone app, store associate or live chat online, retailers reach new depths in understanding customer shopping patterns and desires. Following are the types of analytics that retailers should be paying close attention to this holiday season, all of which could hold the key to not only improving the customer experience, but increasing operational efficiency and profits, as well.