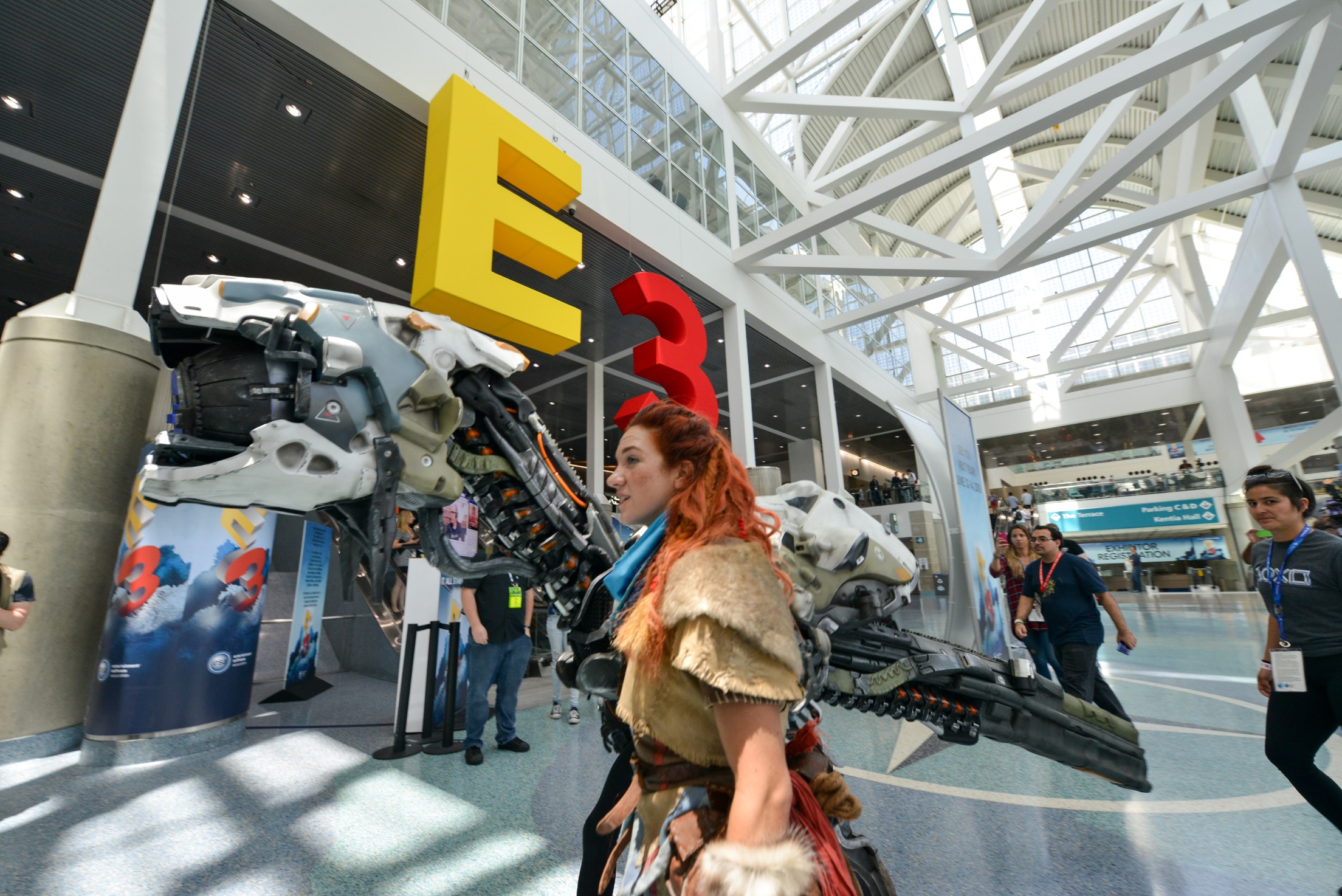 Energy for E3 is building as the industry and global gaming community
anticipate the games and other announcements coming to the popular show.
By Staci Davidson, Knighthouse Media
Do you have your E3 pass yet? This is the second year that E3 is open to the public, so it's time to get serious if you plan to attend. If you are a gamer, quantities are limited and the first tier has sold out. If members of the media and industry attendees don't meet their registration deadlines, they can register onsite, but only if the Los Angeles Convention Center is not at capacity. There should be no surprise this show is such a draw.
E3 is the world's premier event for computer and video games and related technology and entertainment. Taking place June 12 to 14, the Entertainment Software Association (ESA) says E3 will attract experts, visionaries, entrepreneurs, leading streamers, online influencers and gamers from more than 100 countries. Additionally, there are nearly 100 companies scheduled to exhibit, including 505 Games, ASTRO Gaming, DC Games Group, Funko, Konami Digital Entertainment, Nintendo America and Wish Interactive. ESA expects this show to break attendance records.
"Gamers raise the energy of E3 to a fever pitch, reinforcing its place as the world's preeminent event for video games," says Michael D. Gallagher, president and CEO of ESA. "We are excited to fuel that passion and enhance the gamer experience at E3 by extending show hours and adding a third day to the wildly popular E3 Coliseum."
The 2018 E3 show will celebrate all of the advances the industry is making. Last year, the U.S. video game industry generated a record $36 billion in revenue, which is an increase of 18 percent from 2016, according to ESA and The NPD Group. The 2017 sales include hardware revenue and software revenue from physical and digital sales, such as in-game purchases and subscriptions.
"The spectacular growth of our industry in 2017 proves video game developers, artists, and storytellers are the brightest lights in the US economy, finding more ways to delight the world's 2.6 billion gamers each year," Gallagher says.
This year's show will have extended show hours to ensure industry and media representatives have exclusive time on the floor without cutting short gamers' opportunities to play highly anticipated games. Additionally, E3 Coliseum will return to L.A. Live with producer Geoff Keighley to provide gamers with three full days of panels and behind-the-scenes access to the show's huge announcements.
"E3 draws the biggest names in video games and entertainment for an incredible worldwide experience," Keighley says. "And with three days of programming, the year's E3 Coliseum will bring together video game fans, game creators and special guests from popular culture to celebrate the most powerful form of entertainment in the world."
ESA also will once again host the E3 College Game Competition during E3 2018. Five finalizes will have the opportunity to showcase their games on the show floor, alongside leading video game publishers such as Capcom, Activision Blizzard and Ubisoft. A panel of industry leaders will judge the games and announce the finalists in mid-May. The overall winner will be announced at E3.
Driving Trends
E3 has become a major industry event because of the importance gaming has become to the U.S. and global economies. ESA notes that 67 percent of U.S. households own a device that is used to play video games, and 65 percent of U.S. households are home to at least one person who plays three or more hours of video games each week. Additionally, ESA found the average gamer is 35 years old, and women age 18 and older represent a significantly greater portion of the game-playing population than boys under the age of 18.
"The video game industry excels because it anticipates demand – giving people what they want before they realize that they want it – and drives trends in entertainment and across countless other sectors," Gallagher says.
In addition to owning and operating E3, ESA offers a range of services to interactive entertainment software companies. These include conducting business and consumer research; providing legal and policy analysis and advocacy on First Amendment, intellectual property and technology/e-commerce issues; managing a global content protection program; and representing video game industry interests in federal and state government relations.
ESA engages in a number of important partnerships that demonstrate and advance entertainment software's positive impact on areas of daily life such as education, health and the workplace. This includes ESA's co-founding of the Games, Learning and Assessment Lab; sponsorship of the National STEM Video Game Challenge and involvement in the Active Play Presidential Active Lifestyle Award Challenge.