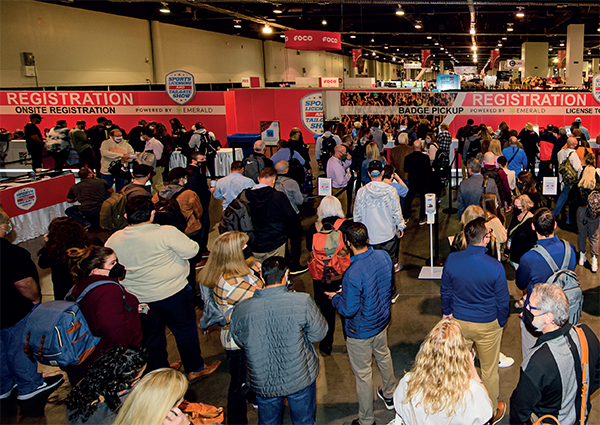 Exhibitors and attendees to gather in Las Vegas for the Sports Licensing and Tailgate Show.
SPORTS LICENSING TRADE SHOW
Exhibitors and attendees to gather in Las Vegas for the Sports Licensing and Tailgate Show. The only event of its kind, the show targets the sports merchandise market.
Registration is now open for the next in-person Sports Licensing and Tailgate Show (SLTS). The event will take place from Wednesday, January 18th to Friday, January 20th 2023 at the Las Vegas Convention Center. Located in the South Hall, upper level, at 3150 Paradise Road, Las Vegas, Nevada, the Convention Center is one of the busiest facilities in the world.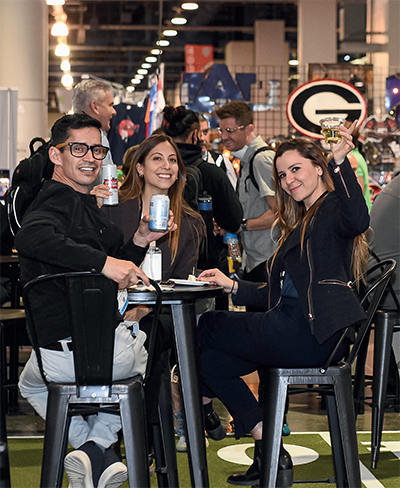 A 4.6 million-square-foot facility, the center is operated by the Las Vegas Convention and Visitors Authority (LVCVA), and is well known among industry professionals for its versatility and capacity to host some of the largest conventions and trade shows each year, Boasting 320 days of sunshine, state-of-the-art facilities, and world-class dining and accommodation, it's easy to see why Las Vegas has been the world's number one trade show destination for the last 26 years.
The SLTS is produced by Emerald. Formerly Nielsen Expositions, Emerald is a leading operator of business-to-business trade shows in the United States, producing over 85 show and conference events per year. It connects buyers and sellers across nine diversified markets, including general merchandise, sports, hospitality and retail design, jewelry, photography, decorated apparel, building, healthcare and military.
SLTS is the only event of its kind to target the sports merchandise market and offers access to thousands of retailers and universities. Exhibiting companies hold the licenses for professional, collegiate and all other sports teams. It is the premier event for licensors, licensees, retailers and colleges interested in licensed products.
Sports licensing is a term that applies to the agreements between teams and individual athletes and the producers of merchandise and other products. Every team in the world uses partnerships and agreements to get new uniforms with players and to create new clothing and merchandise for fans. The show is not open to the public, and as a trade only event, only qualified buyers and industry professionals may attend.
Attendees will have the chance to see more than 300 exhibiting companies, representing every possible product category. All of the professional leagues and collegiate teams will be represented. Licensors participating will include CLC, NASCAR, National Hockey League, NBA Properties Inc. and NFL. For stores selling sports-related licensed products or tailgating supplies, the SLTS offers the perfect place to shop exhibits, with products licensed by over two dozen sports leagues and licensors. From apparel and accessories to toys and souvenirs, countless items are available across all categories.
All of the major leagues and collegiate teams are represented here, showcasing the next season products coveted by customers countrywide. Networking events and educational sessions allow potential purchasers to see what their peers are up to, and to gain ideas to take away and implement in their own stores.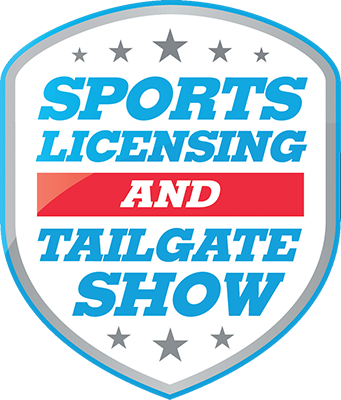 Additionally, the License to Buy discount program provides incentives for buyers to place orders right on the show floor, offering a unique, on-the-day deal. At the 2022 show, over 200 buyers placed more than $18 million in orders with the 113 participating License to Buy exhibitors. Furthermore, buyers can take advantage of discounts and special offers from participating exhibitors using the License to Buy coupons found in the Show Directory. When making cumulative purchases of $500 or more, the SLTS will reward with money back. When a buyer places orders with more than four participating License to Buy companies, they earn an additional bonus of $40 per company.
The show attracts buyers from all types of retailers: specialty shops, fan shops, department stores, sporting goods stores, online retailers, collectibles and gift stores. Retailers that attended in 2020 include: Academy Sports & Outdoors, Amazon.com, Belk Inc., Dick's Sporting Goods, Dunham's Sports, Fanatics, Hibbett Sports, JC Penney, Kohl's, Lids, Rally House, WalMart and many more.
The show also continues to grow in the collegiate licensing segment. In addition to hundreds of college bookstore buyers, including Follett and Barnes & Noble College Booksellers, there will be more than 200 college licensing departments in attendance.
Exhibitors can offer their products to more than 5000 attendees from across the country and beyond. More than 2000 buyers from independent and chain sporting goods stores, suppliers, mass market retailers, general merchandise and specialty stores and fan shops will be in attendance. In addition, representatives from many different colleges and universities come to the show, including licensing departments, book store buyers, alumni associations and more.
From sponsorship opportunities to brand and custom promotional assets, SLTS can help exhibitors to maximize their return on investment and drive more traffic to their booths by offering a wide selection of promotional tools. 2023 is set to be a deal-making show.