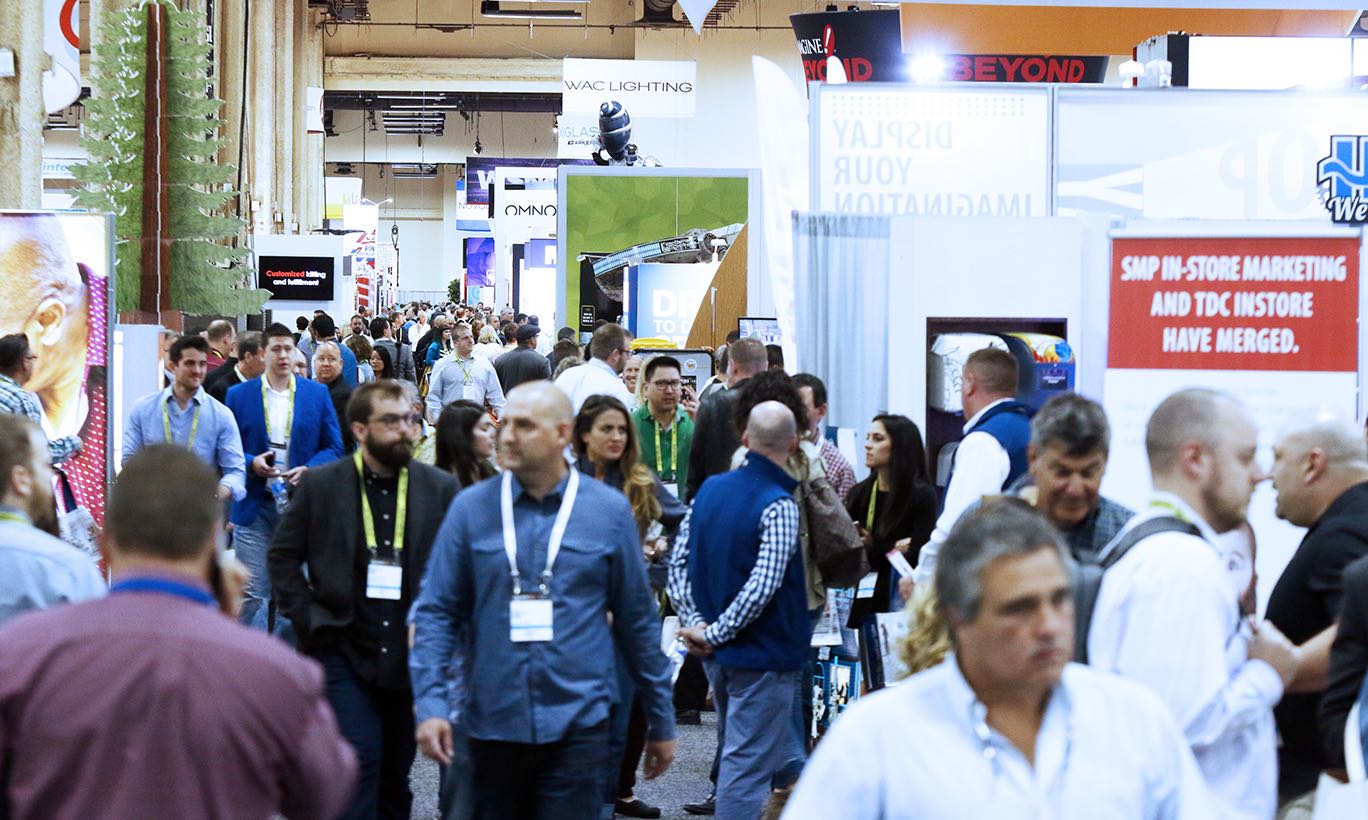 GlobalShop aims to equip retailers with the necessary tools to build their brand and create a more effective retail environment. By Bianca Herron
GlobalShop will provide its more than 10,000 attendees, including designers working in retail, with a wide-variety of new products and ideas. As one of the leading sources for what's new in retail design and marketing, GlobalShop has the single largest retail design audience of any event in the nation creating the opportunity for its attendees to network, make new acquaintances, and reconnect with existing ones.
Owned by Emerald Expositions, the largest operator of business-to-business trade shows in the United States, GlobalShop will host more than 500 exhibitors at Chicago's McCormick Place March 27-29. The GlobalShop 2017 event launched the first ever Experience Journey, which will return this year with the theme of "Inspired Retail."
Key show highlights include insightful educational sessions, design:retail CitySCENE's networking event, and IIDA's product design competition. Kendra Scott's Chief Marketing and Revenue Officer Tom Nolan will also deliver the keynote address "Inspiring Brand Loyalty, One Store At A Time."
Presented by WWD, Nolan will discuss how the fast-growing lifestyle brand creates retail experiences centered on family, fashion, and philanthropy. Attendee's will gain insight into Kendra Scott's unique culture, staffing, store design, customer service as well as community engagement and branding that propel the billion-dollar brand.
In addition, each day a hidden golden ticket will be placed in a secret location on the show floor. Attendee's can check GlobalShop's social media, @GlobalShopShow and #GlobalShop, for clues on where the golden ticket may be found. The first one to find the ticket each day will win a prize.
GlobalShop has also teamed up with The Magnificent Mile® Association on the Windows of The Magnificent Mile program held during the trade show. The program features window displays from 15 to 20 retailer members of the association with materials provided by GlobalShop exhibitors.
The windows displays will be unveiled with a big reveal the first morning of GlobalShop, March 27, and will remain on display through the month of April. The Windows of The Magnificent Mile program is not only a celebration of the retail design industry, but also a nationally marketed consumer campaign to pique the interest of shoppers and drive foot traffic to brick-and-mortar stores. The displays will be branded with a custom Windows of The Magnificent Mile cling featuring the name/logo and booth number at GlobalShop.