Holiday Deals? Check out CouponCabin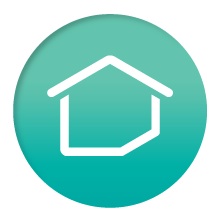 November 27, 2013 – Black Friday, Small Business Saturday, Cyber Monday and beyond, so many shoppers out there will be searching and searching for the best deal to buy their loved ones that special gift this holiday season. The growing trend of online shopping has shown no signs of slowing down. In a current study, 47% of consumers will online shop this holiday season, an all-time high , E-Marketer also released a study that ecommerce holiday spending during November and December will total $61.8 billion, up $8 billion compared to 2012.
So with the influx of consumers looking to the web for the best deals, where are they going to find them?
"Our new website is designed to highlight all of the features that differentiate CouponCabin.com from other websites; most significantly, our focus on delivering quality over quantity," President and Chief Savings Officer of CouponCabin.com Jackie Warrick said.
"No one wants to sift through pages of deals just to find one coupon that they'll actually use and then learn that it's expired," she adds. "That's why we strive to make our customer experience as user-friendly and customizable as possible. With a clean and modern appearance, CouponCabin.com organizes deals so consumers can quickly find what they are looking for."
Many retailers have used a different approach to the holiday shopping season. Target started pushing shoppers to sign up for emails about Black Friday during the first week of November, Macy's leaked their Black Friday ad early and many locations will be open on Thanksgiving night for the first time ever and Sears has a button on their homepage instructing shoppers to make sure they receive their gifts by Christmas Eve. CouponCabin.com has found a way that consumers can localize their search to the brands they love in their own community.
"Today's shoppers have enough promotional e-mails flooding their inboxes," Warrick said. "MyCabin was developed to sort through our customers' preferences and deliver relevant deals in a single spot."
MyCabin is a feature that offers a personalized profile option that enables shoppers to customize their shopping experience. Users can sign up for a free MyCabin account, follow specific brands, stores or categories and create a personal and private storage place for all their deals.
"We are so confident that our coupons will work every time that we guarantee them," said Warrick. "If a user finds an invalid code, we'll treat them to dinner."
Founded in 2003, CouponCabin.com has become one of the most trusted one-stop-shops for coupons of every variety. With the average user saving about $20 per transaction, and with more shoppers turning to CouponCabin.com as their primary deal-finding website, the brand's future is looking especially bright.
"There are plenty of websites trying to offer the most deals. But, with our website makeover and enhanced user-experience, we can solidify CouponCabin.com as the top destination to find the best shopping deals," Warrick said. "This is not just a re-design of our website; it's a re-design of how we help our customers shop and save money."