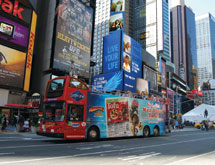 Tofu is a powerhouse plant-based food that offers a complete protein, essential amino acids and healthy amounts of isoflavones, compounds that have been credited with helping reduce heart disease, breast cancer, osteoporosis and other ailments. Tofu's health benefits and the introduction of a variety of flavors, textures and applications have made it a favorite for anyone looking for a tasty and healthier protein, rich in minerals and cholesterol-free.
House Foods America (HFA) saw the potential of tofu earlier on, and introduced its product line to the California market in the 1980s. The company grew rapidly and moved from its initial Los Angeles headquarters to a larger facility in Garden Grove, Calif., in 1997. By 2006, it had expanded to the East Coast, with a new facility in Somerset, N.J.
"Having two production facilities on both coasts gives us a big advantages over the competition: one is the freshness of our products, since they arrive in stores faster, the other is savings in transportation costs," Vice President Shinichi Hinotsu explains.
Quality and Variety
Backed by parent company House Foods Japan and its 100 years of experience in food manufacturing, HFA has seen steady growth in North America. Today, the company manufactures more than 275,000 pieces of tofu per day, and more than 70 million pieces per year combined in its two facilities.
Hinotsu credits variety and quality as the company's main ingredients for success.
"We offer more variety in the tofu product line than others do," he explains. "Our quality performance, measured in PPM (parts per million), is less than 0.8 in 2012. We are very proud that we have this low product failure rate."
HFA tofu is made from 100 percent American-grown soybeans and comes in a variety of firmness and consistencies for different applications. It also is gluten-free certified.
Soft and medium-firm tofu, with their creamy, delicate consistencies, can be used to make cookies, sauces, smoothies and desserts, such as tofu chocolate mouse or tofu tiramisu, the company explains. The firmer varieties are ideal for tofu nuggets or sloppy toms, which is the tofu version of sloppy joes. HFA's website offers a variety of recipes with easy-to-follow instructions and a detailed description of the nutrition facts for each recipe.
Strategic Partnerships
Strategic partnerships have helped HFA promote the versatility, health benefits and ease of use of its products. One of those collaborations was with actress Debi Mazar and husband Gabrielle Corcos, hosts of the show "Extra Virgin" on the Cooking Channel.
The couple's culinary creations show that tofu can be used in a variety of regional cuisines. "They can elevate tofu to the next level by incorporating it into their Tuscan-style cooking with tofu gnocchi with spinach and sage or tofu risotto with asparagus," Hinotsu explains.
HFA also partnered with DreamWorks Animation (DWA). "Being associated with characters such as Po [from Kung Fu Panda] and Alex the lion [Madagascar] is a great way to build our brand," Hinotsu explains. "Working with DWA gives us great exposure and credibility, but we believe it also benefits DWA by getting them exposed to a different type of consumer. It's a win-win partnership for both of us."
Another product, Tofu Shirtakai, a soy-based noodle with only 20 calories per serving, found a big admirer in Hungry Girl (HG), a free daily email subscription about healthy eating run by Lisa Lillien. Lillien wrote about Tofu Shirtakai on HG's website and endorsed its wonderful flavor and versatility. HFA formed a partnership with Hungry Girl who went on to promote the tofu noodles on "Good Morning America," the Cooking Channel and Food Network.
With a healthy, tasty and versatile product, HFA expects ongoing steady growth in the United States.