Increasing the Relevance of the Retail Store Environment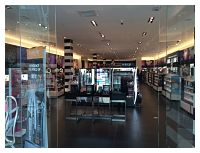 Showrooming has plagued brick-and-mortar retailers for many years, with e-commerce quickly chipping away at in-store sales. Recently however, experts report the rising trend is actually the reverse – shoppers are now exploring options online before buying in-store. According to a 2014 report from BI Intelligence, reverse showrooming, or webrooming, is actually more common among U.S. consumers, with 69 percent of consumers researching online before transacting in-store.
Though webrooming indicates in-store purchasing behavior may be on the rise, retailers are not yet out of the woods. The act of showrooming and the rise of e-commerce is still a very present threat to brick-and-mortar retailers. The following strategies can help retailers make the in-store experience relevant again and, in turn, increase retail sales and drive customer loyalty.