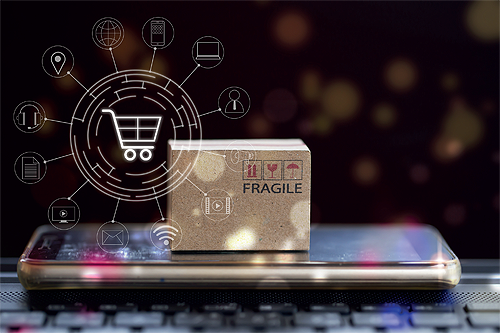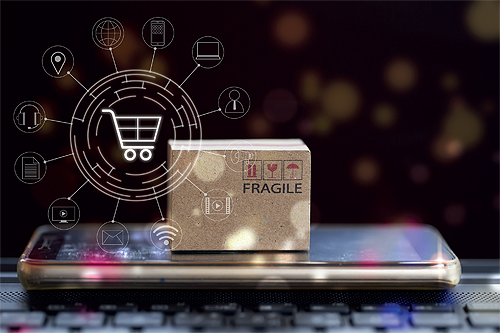 Retail has always been one of the most cut-throat and rapidly evolving sectors, and as a result, it is also often a great source of inspiration for other sectors when it comes to technology and customer experience. In the last 18-months, for example, many other businesses have looked to the way retailers have adapted to online and omnichannel models, as the world underwent the biggest digital transformation ever.
I have always been fascinated by emerging technologies and the impact they have transforming customer expectations today, and in the future. Through my research, and working with leading brands around the world, I have identified three key strategies that I believe retail companies should invest in to meet to the next generation of customer expectations, and develop what I call, The Offer You Can't Refuse:
Transactional convenience
Many of the retailers that are leading the way today are the ones that have been investing in automating elements of shopping experiences in recent years. Their aim has been to minimize the time and energy every customer has to put into purchasing what they need, and already, some have reached near-perfect transactional relationships by blending online and offline experiences.
There are many examples of retailers innovating in their quest to offer ultimate convenience. Alibaba's Hema supermarkets, for example, are shops, restaurants as well as distribution and logistics centers all rolled into one, and offer a fantastically frictionless and transparent experience. You can scan any item and receive the complete backstory about where it was raised and processed which is particularly appreciated in a post-Covid world. Eat in their restaurant and you can order via your mobile phone and the food is delivered via a robot. As a distribution center, they only cater to a local population in an area of about five km around the store, so that they can guarantee delivery in less than 29 minutes.
The next level of development will come when retailers combine the latest developments in machine learning with facial, voice and image recognition to offer a flawless subscription service. It potentially allows customers to fully outsource decision-making to retailers and just trust them to deliver the items that they need when they need them. The AI-powered organic tampon delivery service, Freda is an early example of this, syncing deliveries to the user's cycle. I believe this model has the potential to go beyond low-engagement products like toilet paper and shampoo to revolutionize the likes of travel insurance or even clothing items.
Partner in Life
As convenience becomes the minimum standard customers expect, the next challenge is for retailers to optimize the emotional relationship with the customer.
For most people, time is probably their most scarce resource, and that means we attach great importance to convenience. But after time, our next scarcest resources are money and human energy. As retailers, we've been focused on our pricing to save customers' money, and digital convenience to save their time. So, perhaps the biggest opportunities in the 'partner in life' concept relate to the scarcity of human energy.
This means helping to remove the things in their lives that give them negative energy, and focus on what gives them positive energy. It's about enabling their life journey, not just the customer journey, and for retailers this will often mean looking beyond the borders of their own industry to those that are important for customers' wellbeing and happiness.
We have already seen an element of this in retailers crossing into the health sector, offering clinics in more convenient locations with better opening hours. In the UK, brands like Tesco partnered with Jamie Oliver to encourage people to choose healthier alternatives, while clothing retailer Matches Fashion now has a retail space in Central London that functions as both a shopping environment as well as an art gallery and event venue.
Sometimes, however, being a partner in life 'just' means offering the very cheapest prices so that less fortunate customers still have enough money to invest in the more fun parts of life.
Saving the world
Customers are increasingly looking to companies rather than governments to solve society's problems. Retailers are no different, and there is a growing expectation for retailers to act sustainably and ethically.
Sometimes 'saving the world' is also making sure that employees have a better life – e.g. Walmart investing parental leave benefits, education, affordable fitness subscriptions and even aiding employees with adoption costs. Sometimes it's also about showing respect for the needs of demographics that tend to be overlooked, such as Alibaba's e-commerce site Taobao introducing an app for the ageing population which has the usual functions like access to Tmall Supermarket, live-streaming programs and shopping recommendations, but also allows them to communicate with family members via a click and chat option.
Many retailers also launched initiatives to combat climate change and pollution, reducing amount of plastic used and cutting carbon emissions through the supply chain. But perhaps one of the most interesting 'save the world' developments is how retailers are increasingly venturing into the rental industry to battle the challenges that come with overconsumption, like Rent the Runway, a retailer that provides designer dress and accessory rentals.
Retail is one of my favorite industries exactly because of its incredibly innovative edge and continuous adaptation to the consumer's changing needs. It's also a perfect example of my 'The Offer You Can't Refuse' vision and I hope that it will inspire you to follow suit.
Steven Van Belleghem
Steven Van Belleghem is one of the world's leading thought-leaders, speakers and authors on customer engagement. His new book, The Offer You Can't Refuse is out now.
www.stevenvanbelleghem.com