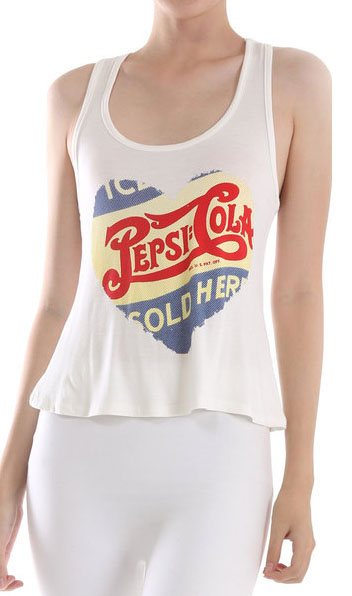 July 17, 2014 – Joester Loria Group has announced a new juniors fashion licensee for Pepsi with the addition of JC Fits. The JC Fits Pepsi collection will be launched at MAGIC next month.
JC Fits is a leading manufacturer of fashion apparel, and it will introduce a collection of trend driven Juniors fashion tops into market. The Pepsi line will be refreshed seasonally and is set to include a variety of styles & accents such as tanks, crop tops, fringe and unique cut and sew silhouettes.
The collection will leverage Pepsi's strong pop culture relevance to deliver styles that reflect today's more contemporary trends. The Pepsi line will debut this 2014 Holiday, targeting juniors fashion departments at specialty, boutique and department stores.
JC Fits will be showing the Pepsi collection at this year's MAGIC trade show, the leading global marketplace for contemporary apparel, footwear, accessories and the world's most comprehensive forum for fashion buyers and brands. Magic will be held in Las Vegas from August 18 – 20th.