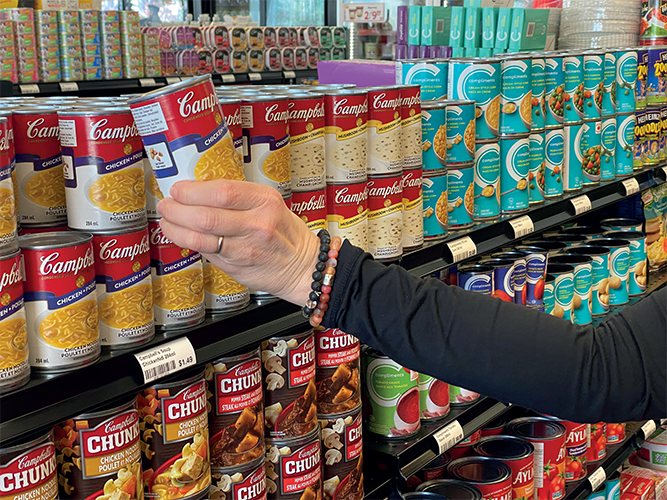 Caring for a Community
With its dedicated customer service and affordability, Little Short Stop Stores is considered a corner shop necessity in the Kitchener, Ontario region
What began as a billiards hall has now blossomed into one of Ontario's most popular convenient store chains. Little Short Stop Stores (Little Short Stop), now in its third generation, owns 30 stores in a geographic radius of only 50 square kilometers, as we learn from Gerry Bes, the family business's General Manager. "We have a really strong loyalty in this area, and that stems back to our roots where the owners were always incredibly involved in their community. Throughout our tenure, we've sponsored minor league baseball and soccer teams for example, because our main goal is to commit to community, and grow alongside the areas in which our stores are based," Gerry says.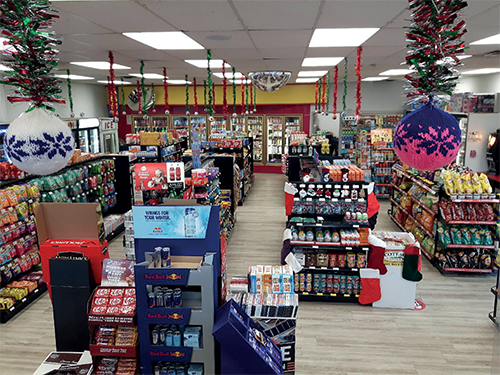 So great was its support for the community that Gerry shares when he stepped into the position of General Manager, it was in the wake of his predecessor retiring to take care of his brother who had been diagnosed with multiple sclerosis. Since then, Little Short Stop Stores has been raising both funds and awareness for the disease. As a result, the business has raised over $175,000 for the charity through Rounding Up Change, and additionally, takes part in an annual walk in May in which some 50 to 80 members of staff participate. "We are extremely proud of the aforementioned efforts and activities, which we believe highlights what a retailer can do when it puts its mind to it," Gerry enthuses. "As a matter of fact, we have since seen a number of organizations following our lead, which is just as rewarding."
Alongside its pride for Ontario, Gerry notes that a particular uniqueness to the Little Short Stop Store's brand is that it chooses to own its locations. "Fortunately for us, this is one of the fastest growing communities in Canada, and as it has expanded, we have grown with it. If local folks haven't travelled far, they all believe it is a Canadian chain, because there are so many."
Driven by a dedicated team passionate about friendly and quality service, Little Short Stop offers a welcoming atmosphere for customers, both local and visiting. "When you come in, you are always greeted by our staff. They get to know the regulars, they get to know their family, their pets, what is going on in their lives, and there is that real community feel. It has been such a strong force across the stores that now most of our customers are greeted by name, and it has been that way, long before I started with the company. It is an extremely unique trait in the retail industry," Gerry expresses.
It comes as no surprise that Gerry shares with us how this personal touch is also reflected closely within the company's culture. "To give you an example, Jamie, the owner, whenever it is a team member's birthday, he goes out to the store and gives them a birthday card, and wishes them a happy birthday, and it's that comradery that runs through every position.
"Another specialty for the company is we are all willing to do each other's jobs. In our head office, there are only eight people so we all know each other so well, and because of that, we naturally come to know everyone's respective jobs. This creates an environment that enables us to help each other out. We carry this mentality across the entire company, and for circumstances like the pandemic, you can imagine how being able to manage that became crucial when employees either had to isolate, or were ill, and we needed to help each other out, and ensure we stayed open to serve our customers," Gerry expresses.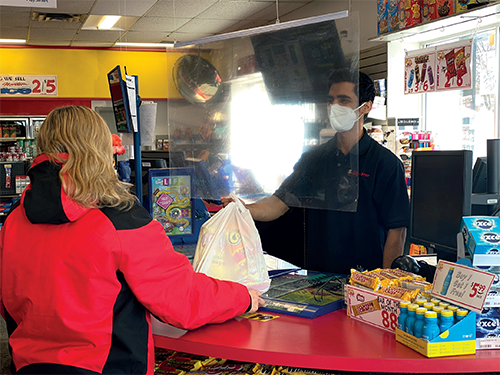 Owing to the fact that Little Short Stop is a local company, it works diligently to find local companies that are trying to sell their products, and become a popular business. "Horse and Buggy, for example, is a local nuts manufacturer, and we are really trying to get their brand out there. So, we basically gave them an opportunity to sell in our stores, and then we advertised on local radio to help support them. We try to seek out local companies that are trying to get their foot in the door, whether its other retailers or our own, and we want to make sure they succeed."
With a balanced synergy between excellent customer service that keeps its doors open and dependable suppliers, Little Short Stop is also inspired to keep its stores up-to-date with trending industry developments. "One of the reasons I was brought in about ten years ago was because the business was still using old-fashioned cash registers. So, we moved to electronic point of sales, which has allowed us to accelerate what we were doing in our locations, and create unique promotional opportunities with our partners.
"In terms of technology, we were the first retailer in Canada to become what we call a 'cashless store'. What that means is we have a cash machine in our store where team members don't handle cash. Instead, the customer will come in, and say they have to pay $9.40, they have three options to complete the transaction: inserting their credit card, tapping, or they can insert $10 in notes and it will give them the change. The reason that we moved towards this is because cash is one of the dirtiest items people can touch, so the less touch points we have, the better.
"The other reason is our team members can provide a better customer experience because they are continuously observing, and on-hand to assist. Our store visitors appreciate it because they know they are going to receive the correct change, and they also feel better because less cash is handled.
"On top of that, we were the first convenience store in Canada to install Bitcoin machines, which have now spread to 24 of our 30 locations. These locations have an exclusivity within the region and it has been very successful. Of course, the downside to cryptocurrency is fraud. To counter this, we have trained our team incredibly well so that if they spot a customer on their phone and they are approaching a Bitcoin machine, we ask them what they are doing, and if there is someone asking them to deposit Bitcoin to the machine, we tell them to hang up immediately. We have had a lot of people thank us because we are preventing them from getting caught up in a fraud situation. It's again because we have trained our people, and we want them to be aware that this can happen, and prevent it when it does."
These advancements are all in addition to the fact that the business became an early adopter convenience store in Canada when it came to taking to online food ordering. In this venture, the business partnered with SkipTheDishes which served it well during the pandemic when home-delivery emerged as a fantastic means for the hospitality and food industry to keep its doors open.
Looking further ahead, Gerry divulges how Little Short Stop is keen to maintain its expansion momentum, while ensuring it remains focused on its outstanding customer care. "We are always looking at new things. We are constantly looking to expand store locations. In terms of store openings, we could open as many as five in the coming year, but it really depends where the opportunities are and what we can do. We always have things in the pipeline regarding new locations, and we are in the unique position to make decisions and invest quickly because of our family-owned business structure. So, with that in mind, I believe the future looks great for us, and we will continue to focus on providing excellent service for our customers," Gerry concludes. We look forward to catching up with the company in the near future to see where else the community convenience store has taken root.
https://www.littleshortstop.com/