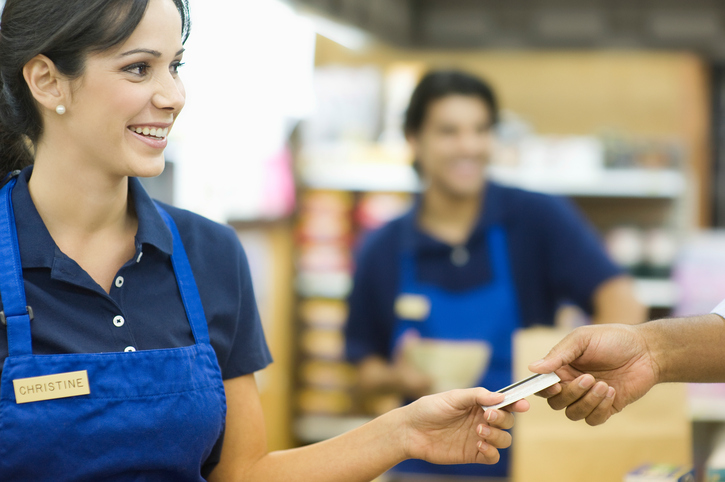 To execute truly effective loyalty initiatives, retailers need to take a data-driven, personalized approach
to their entire marketing strategy, loyalty components included.
By Tim Mason
In a crowded retail industry, brands are constantly seeking a competitive edge. For most retailers, this entails trying to figure out how they can better understand their customers, create more opportunities to engage and keep their brand top of consumers' minds. Many are turning to their loyalty strategy and examining ways they can leverage their program to create a better customer experience.
Evidence of this trend can be found in the recent wave of loyalty program consolidations, and in even more brands bringing their programs in-house. Pursuing this approach means retailers can create a consistent loyalty program experience across multiple banners, and more effectively track their customers' behaviors in store and online.
Leveraging Loyalty
Canadian Tire is one example of a retailer that expanded its loyalty program to allow customers to earn and redeem rewards across additional banners. Canadian retail giant Loblaw is another, merging its PC Plus and Shoppers Optimum programs into the PC Optimum loyalty program, one of the largest in the country. The trend is not limited to Canadian retailers, either. In the United States, Macy's expanded its Star Rewards program after it left the multi-merchant Plenti program, and Kohl's unveiled an initiative that combines the promotional and accrual benefits of its existing loyalty programs into a single scheme.
In each of these examples, the retailer cited an improved customer experience – more streamlined earning and redemption; more choices in, when and how to engage with the program; and more generous rewards – as the chief motivating factor behind the move. And while these are excellent reasons that by themselves may have some positive impact, the real advantage in a consolidated, "owned" loyalty strategy lies in the value of connected data and deeper customer insights.
For retailers to execute truly effective loyalty initiatives, they need to take a data-driven, personalized approach to their entire marketing strategy, loyalty components included. The way to achieve this is through connected data.
Single Customer View
Customers engage with brands in a variety of ways, generating data through each interaction: email, SMS messages, loyalty mobile apps, on social media, and of course in the store and through their ecommerce sites. And although each channel produces a significant amount of customer data, brands need access to all that data in one centralized platform to generate insights into customers' behaviors.
This is even more important when a retailer operates multiple banners because consumer interaction is even more widespread. Part of the advantage of a multi-banner loyalty program is that it provides a unified platform for customer interaction, even when customers interact with many brands under the same umbrella.
When data is connected in one single customer view, retailers can present rewards, offers and communications tailored to each shopper's purchasing habits and preferences in the right channel at the right time. This in turn leads to new and higher levels of engagement, an enhanced shopper experience that meets customer expectations and, ultimately, higher conversion rates due to the accuracy of the offers distributed.
Owning Your own Data
Creating a single customer view may seem like a herculean undertaking, particularly for retailers that operate several dozen or hundreds of locations, and more than one brand. But ultimately it hinges on a retailer "owning" its own data, connecting it, and having the right technology in place to facilitate both. This applies to consolidated and expanded loyalty programs – which help connect customer data across banners – as well as bringing loyalty programs in-house, where retailers own their data directly.
But the processes of connecting and taking ownership of data are not limited to large loyalty programs. Any retailer can gain better insights into its customers' behaviors by connecting data from other touchpoints they already own, including the point of sale, marketing and promotional channels, owned mobile and digital channels, and even customer service interactions. The ability to capture and connect customer data from these engagements is as important as connecting data from a loyalty program and can be achieved with the right systems and technology partners.
That said, the loyalty program itself remains a uniquely significant vector for both understanding customers and influencing their behavior. And as the recent wave of consolidations and expansions has demonstrated, retailers realize the opportunity to create better experiences for their customers at the same time they are generating the insights necessary to drive personalized, effective marketing and sales efforts. Retailers that recognize the value and power of these insights – and take the steps to own and connect their data – will have more opportunities to grow revenue over the long term and enjoy a competitive advantage in a dynamic marketplace.
Tim Mason is the CEO of Eagle Eye.