Lumber Liquidators Marks Company Milestone With 300th Store Opening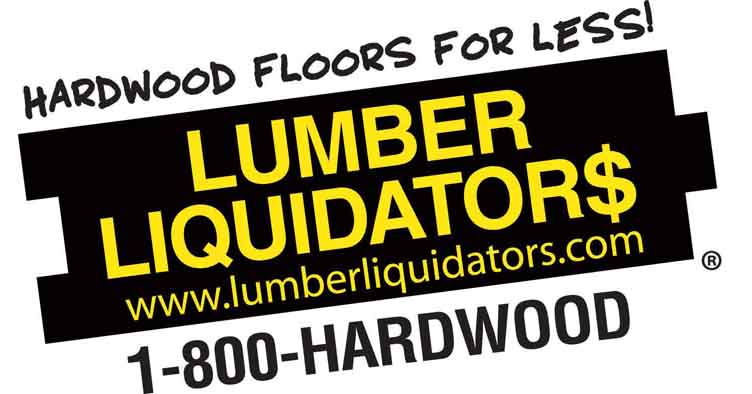 June 26, 2013 – Lumber Liquidators, the largest specialty retailer of hardwood flooring in North America, today announced that the company has opened its 300th store, located in Las Vegas, Nevada. The new store, which was opened in the company's new "store of the future" format, is Lumber Liquidators' third store in Nevada and second in Las Vegas. The company operates stores in 46 states and Canada, employs more than 1,500 people and expects to service more than 600,000 customers annually.
Lumber Liquidators is celebrating the milestone 300th store in conjunction with its end of quarter clearance sales event. As part of the Company's planned marketing schedule set earlier in the year, Lumber Liquidators' more than 340 flooring varieties will be on sale at all 300 store locations until June 30th. Helping to commemorate the Las Vegas store opening, this is the first time the company will have all of its products on sale at once.
"My vision for Lumber Liquidators has always been to offer customers a better quality floor at a lower price," commented Tom Sullivan, Chairman and Founder. "That sounds simple but required a lot of hard work to get right. We removed the middleman from our business model, went direct to mills to source our flooring, and today are able to offer our customers a product assortment of more than 300 flooring varieties. I am humbled by what Lumber Liquidators has become and thank every one of our employees who have helped the xompany grow into the business it is today and who continue to be focused on delivering the best service and product possible to our customers."
Robert M. Lynch, President and Chief Executive Officer, commented, "Tom's vision is the foundation for our value proposition of price, selection, quality, and availability, delivered by experienced professionals in our stores and support centers. From the launch of the business almost 20 years ago in a warehouse in West Roxbury, Massachusetts, we have grown to become the industry leader in hardwood flooring, satisfying over 1.3 million customers in just the last three years. Our direct sourcing from mills around the world, where we purchase the majority of the mills' output, enables us to set strict standards for quality while providing the widest assortment of products at the lowest prices."