MAGIC / FN Platform 2016 Preview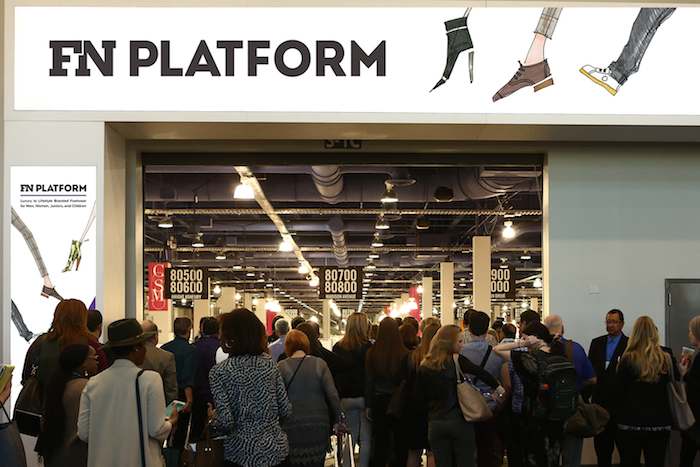 FN PLATFORM is gearing up for a landmark show this August in Las Vegas.
With more than 1,600 men's, women's, juniors' and children's footwear brands from over 20 countries expected on the show floor, August 2016 is anticipated to be the show's best market yet. Known as the global showcase for branded footwear, its international presence has grown to represent 250 exhibitors from over 20 countries, including top brands from Italy, France, Britain, Spain, Brazil, Portugal and more.
The show also draws prominent domestic exhibitors and this season is no exception with names like Sam Edelman, Vince Camuto, Cole Haan and Rebecca Minkoff gearing up to have a huge presence on the show floor. FN PLATFORM continues to bring in fresh talent as well – 20 percent of February 2016 exhibitors were new to the show and August 2016's lineup lists fresh faces across every footwear category.
While many retailers come for the brand selection, the show is also known for its expertly curated layout. FN PLATFORM is divided into six conveniently merchandised environments showcasing the best luxury, casual, comfort and fashion footwear for men, women, juniors and children. Each environment has a unique look and feel that's representative of its fashion category, and there are five lounges across the show floor for buyers to relax and enjoy a drink or meal.
The show's star-studded networking events continue to be a draw as well. This season's much-talked about FN Platform Opening Night Concert boasts a performance from female pop sensation Wilson Phillips. Show floor marketing initiatives and advertising opportunities are also on the rise with partners like Marie Claire, NSRA, FDRA and Footwear News covering the show and hosting complimentary seminars and events.
FN PLATFORM'S next edition is August 15–17, 2016 at the Las Vegas Convention Center. For more information on the upcoming show, visit www.magiconline.com/fn-platform.