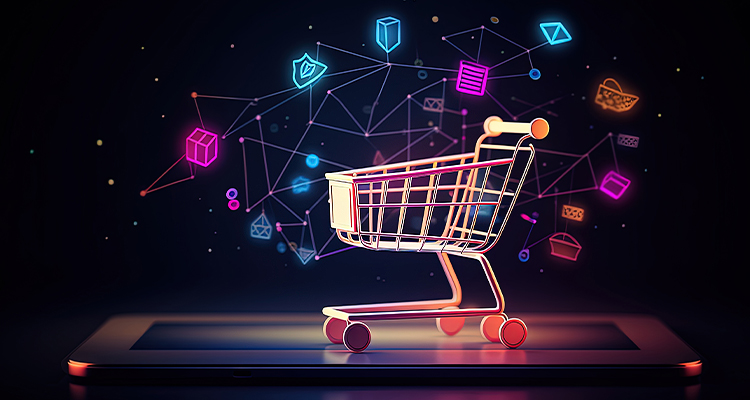 Min Yang, US Market Growth Lead at Alibaba.com shares her insights into the e-commerce sector 
Firstly, it would be great to get to know you a bit better. Could you tell me about your career history, and how you got involved in the world of e-commerce and Alibaba?
I have been with Alibaba.com for almost three years, working in multiple roles. I started leading business development and partnerships before transitioning to work with customers directly leading the customer success operation. In this new role, I have the privilege of learning from our customers by listening to their success stories and understanding how they overcome challenges.
Before joining Alibaba.com, I spent most of my career in the e-commerce ecosystem, helping merchants and businesses grow their e-commerce sales on other platforms. At the time, a lot of clients came to me asking about Alibaba and the Chinese consumer market, especially live-stream shopping. I had always wanted to learn more about e-commerce in China, so when the opportunity with Alibaba.com came, I took it.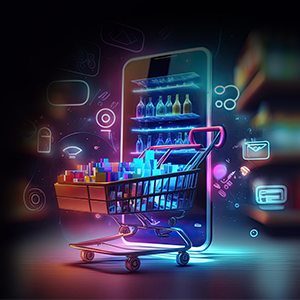 The same interest drove me into the e-commerce space over ten years ago while I was working for a B2B distributor after graduate school. I was amazed by the potential of the industry and was grateful to have an opportunity to break into the space. Being a part of the team to launch new B2B categories in the space confirmed my passion, and I have now been in e-commerce for the past 13 years, observing and fostering growth and innovation every day.
Can you give some more details around your current role at Alibaba – what might a typical day look like and what sorts of projects are you working on?
My role has changed quite a lot in the past three years. As per Alibaba's philosophy, "change is constant," so, just like a start-up, I constantly pivot and adapt as we work to improve our services.
We work closely with teams based in the headquarters in Hangzhou, China. With the time difference, I usually wake up early to check updates and messages, sometimes jumping on morning calls with my colleagues to make sure we are aligned on key activities. I typically have customer and external meetings throughout the day and will work on open projects in between these meetings. I also usually have meetings at night due to the time differences across our business. Working with teams across time zones is definitely challenging, but I always keep in mind that many of our customers work with their global suppliers across time zones, too!
One of the projects we have recently been focusing on at Alibaba.com is launching a membership experience for our business customers. The goal is to help customers save money on orders and shipping, make it easier to utilize Alibaba.com's sourcing tools, and help small businesses get much-needed financing and cash flow support.
I am particularly enthusiastic about an ongoing project I'm working on to launch an education and resource center in which customers can easily find content to help them grow their businesses. Having hosted the Buyer Growth Academy for almost a year, I have heard significant positive customer feedback on the content we offer and the expert speakers we bring to the program. This is our inspiration to continue to build out these resources, including my new in-platform video channel on which I plan to invite more e-commerce industry and sourcing experts to share their insights and help small retailers succeed.
Can you sum up Alibaba and its operations in your own words?
Alibaba.com is a one-stop global e-commerce platform where businesses can find suppliers with the most competitive pricing to customize and make products for them. The platform has helped many entrepreneurs find supply chain partners and launch their businesses; helped manufacturers find the raw materials, supplies, tools and machinery to make these products; and helped many businesses improve the supply chain efficiency and diversity to improve profitability.
Which part of your role do you enjoy most and why?
What I enjoy most is the close collaboration with customers, which allows for the establishment of strong relationships and the exchange of innovative ideas. I truly admire their entrepreneurial spirit and leadership, their business and operational acumen, their understanding of their specific market and segment, and their perseverance in the face of adversity.
While I help them navigate through Alibaba.com and sourcing, I also learn a lot from the customers, and it makes me a better professional.
Can you give me some more details about the Buyer Growth Academy?
We're incredibly proud of our Buyer Growth Program and because of our focus in that area, there will be some exciting new programs added soon. That said, our Buyer Growth Academy is one of the many ways in which we provide resources to our customers on how to grow their business using Alibaba.com.
As we continue to innovate our services and incorporate feedback, we are transitioning the Buyer Growth Academy into a more interactive experience with videos and live streams to inform business owners. This will help us to build stronger connections with our customers so that we can better serve them.
Why should businesses be tracking sustainable trends in sourcing and packaging that can help them better serve customers and the environment?
Consumers are becoming increasingly environmentally conscious, and there's a particular growth in demand for sustainable and eco-friendly products and packaging. In fact, recent Alibaba.com data shows an 88 percent increase in inquiries for sustainable products (eco-friendly and water-efficient products) on the platform in the past year.
A few sourcing experts we have spoken with also consider sustainable products to be recession-proof as consumers have proven they are willing to pay a premium for them. Additionally, a few states in the US, such as New York, are likely to adopt more strict regulations around sustainability. For example, New York lawmakers proposed the Packaging Reduction and Recycling Infrastructure Act, requesting that companies with over $1 million in revenue reduce consumer packaging, improve recycling efforts related to their product packaging and help update recycling infrastructure.
Can you give some more details on how digitization is transforming B2B commerce?
Digitization removes the geographic barriers and allows business to expand at a global scale. I have encountered numerous stories about manufacturers transforming their businesses and becoming leading players in their industry through digitization. Now, businesses who were only meeting customers locally or at offline events can now be discovered and connected anytime, anywhere. Modern communication tools make it much easier to have a meeting at no extra cost.
Digitizing also allows businesses to build a database. Moving offline sales conversations and customer feedback online can help companies understand customers' needs better, allowing them to make data-driven business decisions and product strategies, as well as provide more accurate answers for customers and ultimately improve the sales efficiencies at scale. For example,
AI-driven customer service can provide accurate answers immediately, though the technology needs to be trained on the right inputs for the business.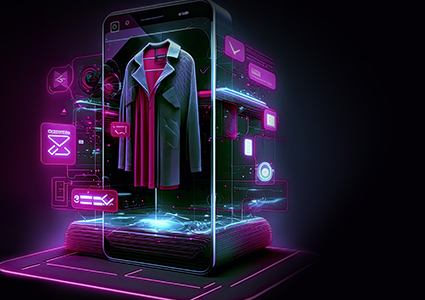 I think it's also important to highlight how digitization is bringing convenience to customers. Business buyers today are trained to search, shop and transact online rather than offline. Having a digital presence with accurate product details helps customers make purchase decisions quickly. Savvy retailers are adopting new ways to digitize offline experience such as having store sales specialists demonstrate products to customers via videos or live streaming.
Lastly, we're seeing stronger safety and security. Digital payment solutions and security technology allow safer and faster transactions. An example at Alibaba.com is Trade Assurance which protects buyers working with international suppliers.
Looking ahead, with your expertise, what do you think is next for the e-commerce sector?
Consumption downgrades: I think the e-commerce space will be decentralized and more diversified with platforms specializing in a specific customer segment. For example, with the recent layoffs, inflation and a possible recession, people are less likely to splurge and are looking for cheaper alternatives.
Social media impacts: We need to look at the bigger impact of social media on e-commerce. US consumers are not as used to social shopping as consumers in other parts of the world. On the contrary, they still prefer to shop on brands' e-commerce sites or marketplaces. In this next wave of innovation, more consumers are going to leverage social media to search and look for product ideas, demos, and reviews. Social will be the most important customer acquisition channel.
Innovation in B2B e-commerce: Right now, B2B e-commerce is behind the consumer retail space. I believe B2B will innovate and change much more rapidly in the upcoming years.
What are your recommendations around commercialization and revenue growth and what sort of clients do you typically work with?
At Alibaba.com, we have a wide range of customers. Throughout my career, I've worked with online retailers selling on various platforms as well as their own e-commerce stores. Some sell at online and offline stores while others sell to consumers and business customers. Many of them have found their suppliers on Alibaba to launch their retail business and continue to grow their revenue. I have also worked with manufacturers who design and make their own fashion and furniture brands. I have even worked with service providers who help enterprises and large organizations meet their sourcing needs.
My recommendations: Build business core competency to stay competitive in the market. In some categories where margin is thin, retailers should build their own brands and product line, focus on quality and solving customers' needs to grow their customer base for longer LTVs. In other categories, finding a direct manufacturing partnership can cut down the cost by up to 30-to-50 percent, and those savings can be shared with customers.
Take advantage of the digital tools for data-driven decisions and a more efficient business operation. There are a lot of marketing and advertising tools to help build more effective and automated campaigns; project management tools can keep track of project status and allow teams to collaborate; and analytical tools help gain insights into customer behavior, sales pattens, and market dynamics. With these, it's possible to adjust strategies and product offerings to best achieve revenue growth.
Expand product catalogs to cater to a broader customer base and upsell to current customers. Adding complementary products or variations of existing products can help attract more customers and increase revenue. In many cases, loyal customers will divulge the products that should be added – in those instances, it's important to act and not miss the opportunities!
On a more general level, what do you consider to be the best advice you have had in business?
My best advice is to always have the customer in mind. During my tenure at other companies, I noticed a "Customer Obsession" principle, where leaders would start with the customer and work backward. Alibaba has a similar saying, which is, "the customer comes first."
The bottom line is the customer. You need to understand who they are, what they need, and what you can offer them.
Are there any other areas that you consider important for the sector and that you'd like to include?
Especially in today's highly competitive business environment, improving supply chain efficiency is crucial. Streamlining the supply chain process can lead to significant benefits such as reduced costs, increased customer satisfaction, and maintaining the competitive edge.