NACDS Total Store Expo 2016 Preview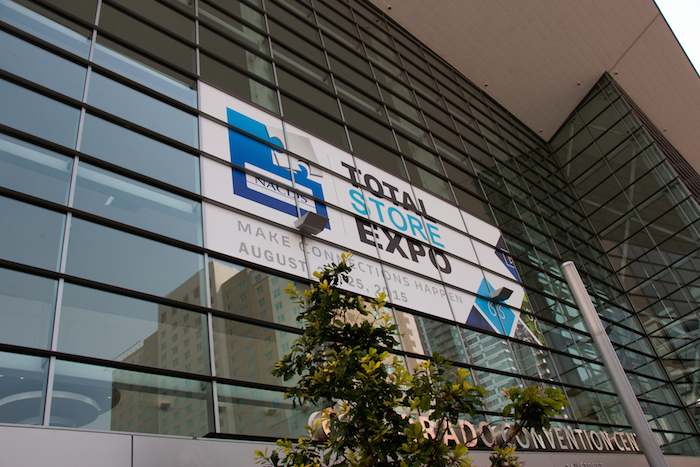 NACDS Total Store Expo allows retailers and suppliers to gain new insights into their businesses and companies.
Retailers and exhibitors alike will benefit from the 2016 National Association of Chain Drug Stores (NACDS) Total Store Expo, occurring Aug. 6-9 at the Boston Convention & Exhibition Center. NACDS Total Store Expo is a one-of-a-kind opportunity to gather and network to create a new dialogue that will drive not only the top line, but also operational efficiencies. The show allows attendees to come together across multiple functions and gain new insights into their businesses and companies. NACDS Total Store Expo provides a unique opportunity to delve into today's evolving marketplace, and set a course for the future.
NACDS' Total Store Expo attracts more than 5,600 retailer and supplier attendees and is the industry's largest gathering of its most influential leaders. The show combines strategic and tactical business meetings between existing and new trading partners and is attended by industry decision-makers. As as tradeshow and senior-level conference blended into a powerful appointment-based show, retailers and suppliers will find innovative and cutting-edge programming designed to promote strategic and tactical collaboration across departments within their companies.
In addition to the connections made, attendees have the opportunity to hear insights from panels of experts. The most notable being the keynote address, given by Joe Scarborough and Mika Brzezinski of MSNBC's "Morning Joe." They'll offer the latest election insights and a snapshot of the current political landscape, which will complement the insights delivered by other noted experts at recent NACDS events
"Joe Scarborough, Mike Brzezinski and 'Morning Joe' have built a reputation as the go-to source for political analysis every Monday through Friday. NACDS Total Store Expo attendees are going to really enjoy getting an exclusive 'weekend edition' in Boston this year," says NACDS President and CEO Steven C. Anderson, IOM, CAE in a statement. "It's going to be fascinating to hear what they have to say from the stage about the way this presidential election is shaping up, and about all of the related political dynamics across the nation."
A new attraction at NACDS Total Store Expo this year is the forward-thinking Vision 2027 exhibit. This exhibit will provide insights into the future of retailing and trading-partner collaboration, with a unique blend of technology and interactivity. The total number of companies participating in Vision 2027 currently stands at 13, with additional announcements anticipated as the date of the show nears.
"Vision 2027 will be a must-see destination for retailers and suppliers in the NACDS Total Store Expo Exhibit Hall," Anderson says. "The NACDS Total Store Expo presents a remarkable transaction of ideas, and Vision 2027 will be a tremendous part of that forward thinking at this year's event."
For more information about NACDS Total Store Expo, head to its website tse.nacds.org.