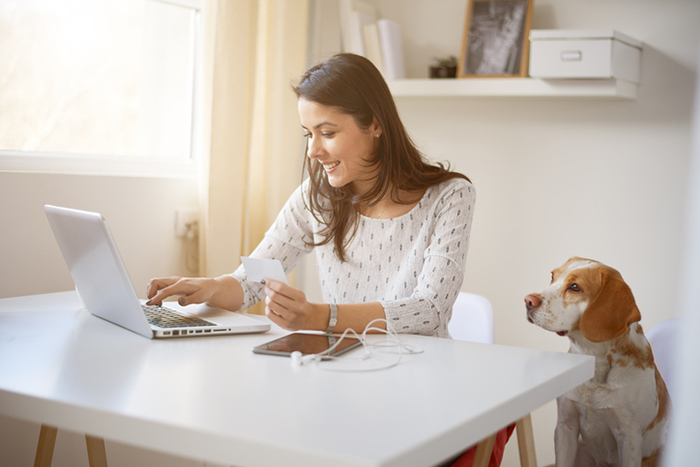 Why product information management (PIM) is foundational to omnichannel success.
By Katie Fabiszak
Constant connectivity, deep personalization and a multi-screen world are changing both online and offline shopping for good, while the digital platforms supporting these applications have transformed the internal workings of many companies. The digital influence factor has brought to the table new ways in which consumers can make decisions and has created new digital expectations regarding how retailers present information and service their customers through their buying journey.
Retailers, whether they sell through multiple channels or not, are part of their customers' omnichannel experience, especially with Amazon's status as the "Google" for product searches. The strongest players invest wisely in new omnichannel technologies, aligning a digital strategy with their brand and business model.
Today, the store's front door is no longer physical, it's digital. More than 70 percent of brick-and-mortar sales start with an online experience, with $0.56 of every dollar spent in-store influenced by a digital interaction. Shoppers who engage with brands online have:
Looked up product information;
Checked and compared prices online;
Subscribed to a product's or store's email list;
Clicked an email advertisement to find out more;
Searched for promotional coupons; and
Liked/tweeted/commented on a product or store on social media.
For omnichannel retailers, the e-commerce numbers as a percent of aggregate retail sales still seem small, but they are growing rapidly. Despite the heavy use of online and mobile channels for product research and information, only 2.6 percent of shoppers convert online. Still, growth in e-commerce continues in the double-digits, and 83 percent of shoppers who do convert are satisfied with their online purchase experiences.
According to a comScore research study (for UPS), 90 percent of purchases in the United States are completed in-store, yet 55 percent of shoppers said they would prefer to buy products online. Many shoppers cite convenience, broad-assortments, personalization and price as key benefits to online shopping.
Whether the sale is made online or in-store, a key takeaway from the same study was the realization that comprehensive product information is not only essential but fundamental to successful omnichannel performance.
Driving Revenue
The demographic group most likely to embrace new digital marketplace features are millennials, but this generation gap has been rapidly closing. The older generations have discovered the benefits of technology-fueled shopping habits and increased their digital usage before, during and after a shopping trip. Top retailers have leveraged this knowledge and optimized their operations for omnichannel growth for both digital-savvy prospects and the less digitally sophisticated customer base.
Today, traditional retailers like Nordstrom, Best Buy, Kohl's and Abercrombie & Fitch earn on average 20 percent of their revenue online. With some brands like J. Crew (at 38 percent), Urban Outfitters Inc. (35 percent), and even Neiman-Marcus (30.1 percent) deriving a higher percentage of sales from their online channels. To leapfrog multi-channel growth trends, retail powerhouses like Walmart and Nordstrom have combined the income from various mergers and acquisitions and grown their omnichannel capabilities by 29 percent and 20.2 percent, respectively.
But not all digital investments are for online sales. Leading retailers have invested creatively in new in-store technologies in an effort to align their digital strategies with their brand and business models. For example, Home Depot focuses on customer service, convenience and "no long lines" by minimizing the human intervention during the check-out process (and adding those staff members back on the floor).Home Depot was one of the first retailers to institutionalize self-checkout. Nordstrom highlights their superior in-store customer service using technology to empower associates.
Opportunities for Growth
On average, the top 250 retailers convert only 2.6 percent of their online visitors, with the best-in-class converting up to 3.9 percent. Retailers would do well to focus their efforts on selling more to their existing customers and maximizing the current revenue centers such as product pages and cart conversions. Developing a digital strategy grounded in data, and applying technologies that allow marketers and merchandisers to measure the right indicators and connect with customers on their preferred shopping platform, can be key to unearthing new business opportunities.
In the eyes of the digital consumer, a product is only as good as the information associated with it. If that information is incomplete in any way, shoppers will search elsewhere. Purchases received not matching their descriptions are returned, and brand equity is lost. Furthermore, poor quality product listings will not engage the customer in a compelling way to begin with.
The lack of an engaging and an intuitive user interface (UI) is a big online sales deterrent. E-commerce sites with poor user experiences force their users to complete up to 10 steps to make a purchase – as opposed to UI-savvy sites that have reduced the steps down to two (VUDU/Walmart), or even one like Amazon's 1-Click Ordering.
Given the complexity of many transaction processes, it's no wonder certain customers find it difficult to navigate a website and therefore exit. Others might not be able to find the products they desire, or the product is out of stock and the seller has no immediate way to supply it from another warehouse and offers no suitable solution. With a sound product information management strategy, these obstacles can be overcome and turned into growth opportunities.
Change No Longer Optional
Product information management (PIM) represents one of those fundamental technological pieces that help retailers close the gap between what they offer and the digital expectations of their customers. PIM has a measurable impact on the digital experience and simplifies the shopping process for all the parties involved.
Through PIM, retailers can streamline product search and increase discoverability and the perception of variety. Compelling product content will attract interest and engage visitors. PIM will positively influence the customer's buying journey from the top of the funnel to the bottom. A small note here: There are various popular 'funnel" models in circulation. Here, we are sticking with a basic, cross-industry McKinsey & Company model:
Initial Consideration – Here at the top of the funnel, PIM displays accurate and complete product information that enhances the seller's ability (through SEO/SEM or marketing/merchandising) to attract people towards their digital as well as physical channels.
Active Evaluation – This is the phase where customers are actively researching products. A PIM solution provides the foundational product information to make full use of e-commerce platform technologies and features. Products can be featured with expert details and multiple high-quality images from different angles (and zoom), detailed product specs and a size comparison for scale (or at least the measurements). Remembering that 56 percent of in-store purchases are influenced by digital, displaying the highest-quality product information at this stage helps not only online but in-store purchases as well. Keep in mind:
Enriched product information enhances the seller's ability to up-sell, cross-sell and make contextually relevant product recommendations. For example, online fashion retailers use "looks" and "look books" to represent different style combinations and showcase what is relevant now.
Pick-up or delivery options are an important product feature and should not appear first at check-out. PIM allows for clear labeling of in-store delivery options and displays the shipping policy upfront, allowing these features to play a positive role in the purchase decision.
Equally essential is stock information on products. If a shopper goes all the way through the buying process only to learn that half the items in their cart are not in the warehouse … say no more. Product availability, a PIM feature, should be available early in the shopping process.
Closure – This is the checkout phase, where fluent, comprehensive product information is fed into the shopping basket to easily and quickly review and complete the transaction process. Shopping cart abandonment plagues all online retailers. Product information can help shoppers complete their purchases:
Rich product information pulled into the shopping cart page helps shoppers double-check that they have the right product, with details like size, color and quantity right in front of them.
The transition from "my cart" or a product page into the checkout has to be seamless. By maintaining exact styles and keeping an identical look and feel, visitors won't feel visually alarmed.
Retailers should not miss the opportunity to entice shoppers with additional products and services here, or with interesting bundles and combined shipping promotions.
Post-Purchase – The post-sale phase becomes a trial period determining consumer loyalty to channels and brands and the likelihood of buying their products again. Married with good customer data, product data helps marketers to design attractive product bundles for repeat/additional purchases. Furthermore, rich product information helps consumers make the right purchase, which increases satisfaction and reduces the number of returns – which is not only costly to retailers but erodes customer confidence.
In short, a PIM solution represents a core technology enabling retailers to offer a consistent brand experience across all digital and traditional channels. Rich product information is key to connecting the in-store customer experience with the online brand experience to maximize engagement, loyalty and revenue in today's omnichannel environment.
Katie Fabiszak is CMO of Riversand.