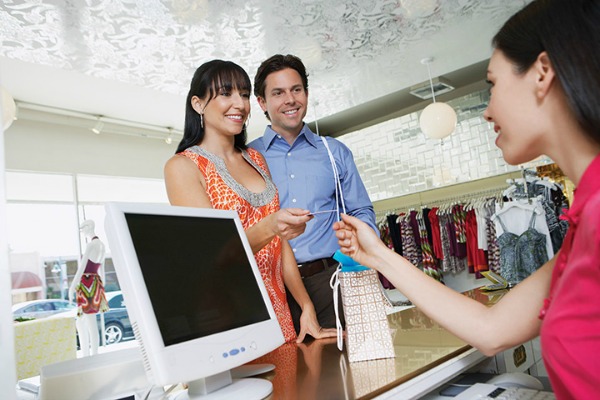 Why we can expect even better things in retail development this year. By Dan Villalpando
The retail industry welcomed 2016 with cautious optimism, not unlike the sentiment entering the previous year. Statistically, it turned out to be a decent year for retail developers and retailers, with estimates that retail sales in 2016 rose approximately 3.3 percent over sales in 2015.
While such growth is not as robust as many had hoped, it does represent movement in the right direction and begs the question: Can we expect to see even more improvement in 2017? Based on positive news regarding the gross domestic product, continued growth in the job sector and the influx of foreign investment dollars, it appears that there may be reason to expect even better things in retail development this coming year.
One facet of the economy that has a major influence on the health of retail development is the gross domestic product (GDP). The latest data indicates that the weak growth rates in the GDP of 2009-15 that stagnated around 2 percent may be a thing of the past as experts forecast growth of 3 percent in 2017. In addition, according to the UCLA Anderson Forecast of December 2016, real consumer spending, a factor closely linked to retail development, is expected to increase 3 percent in 2017 and another 3.7 percent in 2018. Another positive sign is that, according to the International Council of Shopping Centers (ICSC), holiday spending in 2016 rose by 16 percent over the 2015 season, beating predictions by 4 percent.
Although housing starts continue to be lower than hoped by homebuilders, the unemployment rate continues to fall, infusing cash into the pockets of many households. According to the Bureau of Labor Statistics, non-farm payrolls expanded by 178,000 positions in November and the unemployment rate declined by 0.3 percentage points to its lowest level since 2007. This news, coupled with predicted wage gains, indicates that more people will have jobs and those jobs will, on average, be paying more in the coming year. This should provide a boost to consumer spending, a driving influence for retail development.
In terms of what is occurring with different types of retail projects, owners of regional shopping malls have had to adapt to stay relevant. For example, as the public continues the trend toward healthier food selections and different types of cuisine, mall owners have been forced to re-envision their food courts through general upgrades in quality and the introduction of more "exciting" restaurant concepts.
They have introduced sit-down restaurants, entertainment and Internet experiences to make the mall more of an experiential venue where customers can shop, dine, socialize and be entertained. The goal is to increase "dwell time," or the period the customer stays at the retail project, so that customers will spend more money.
Grocery-anchored neighborhood centers generally continue to provide a good return for their owners, with transactions growing in volume since 2009, and 2015 being a peak year at $3.9 billion of transactions, and 2016 following close behind. One of the larger growth sectors in retail is a specialty grocer such as Whole Foods, Trader Joe's and Sprouts, while another is a discount grocer like Walmart Neighborhood Market. And although there remains uncertainty over the consolidation between large-scale grocers, owners of neighborhood centers continue to be able to attract retailers eager to feed off of the foot traffic generated by a tenant mix that typically includes a grocery and a drug store.
Other retail developers are being more proactive dealing with existing space by negotiating early lease terminations in order to re-merchandise with better tenants and higher rents. Some "mid-box" or "junior anchor" tenants like PetSmart and Old Navy, which are looking to downsize their footprints, may be willing to give space back early, allowing landlords to aggregate enough square footage to attract certain "hot" retailers in an effort to revitalize their shopping centers.
Meanwhile, many retail developers have had to deal with the closures of anchor stores, such as Macy's and Kmart, as well as sporting goods operators like Sports Authority and Sport Chalet. As a result, so called "specialty leasing" is on the rise, with retail developers looking to re-lease large vacant space to concepts not traditionally associated with shopping centers, such as go-cart tracks, trampoline facilities, day care centers, painting studios and cooking schools.
When it comes to the world of retail development, the undercurrent of optimism from the beginning of 2016 continues to grow. While the needle on ground-up shopping center development may still not be moving, a solid uptick in the GDP and continued growth in the job sector bodes well for continued improvement for retail developers in 2017.
Dan Villalpando, a partner at Cox, Castle & Nicholson, specializes in retail development and commercial leasing.