San Diego Comic Con 2016 Wrap-Up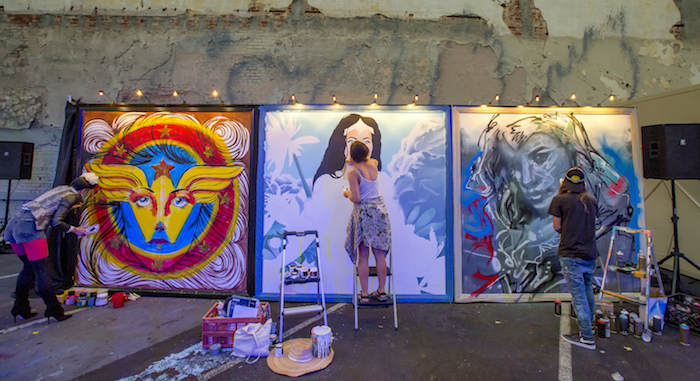 By Stephanie Crets
San Diego Comic Con is one of the biggest events in the comics and entertainment industry in the world. This year's convention, which was held July 21 to 24 at the San Diego Convention Center, was no exception. Attendance for Comic Con usually tops out at more than 130,000 attendees, and the convention has maxed out its event space, including even more satellite locations to incorporate more programming and accommodate more attendees.
Comic Con brings thousands of comic creators, science fiction and fantasy authors, film and television directors, producers, actors and writers and creators from all aspects of popular arts together with their fans – some even wait in line overnight for a chance to see their favorite guest – for panels and signings.
One of the most notable events at Comic Con was the third-annual Her Universe Fashion Show, the ultimate runway event for fangirl fashion. The event, hosted by Ashley Eckstein – Her Universe's founder and voice actress for Ahsoka Tano in the animated series "Star Wars: Clone Wars" – and sponsored by Her Universe and Hot Topic, aims to support aspiring designers by providing them with a real runway to showcase their one-of-a-kind designs to the world.
Three winners were chosen: Hannah "Hanime" Kent for her "Mad Max: Fury Road" Furiosa inspired design; Camille Falciola for her "Harry Potter" Marauder's Map dress; and Jesse by Jesse Thaxton for her "The Neverending Story" Falkor design. Out of 27 designers, they were selected to design a collection with Her Universe that will be sold exclusively at Hot Topic.
Another notable Comic Con event ruled by one of the most iconic female superheroes was Wonder Woman's 75th Anniversary celebration. Warner Bros. Consumer Products brought a massive replica of Wonder Woman's Invisible Jet to kick off Comic Con's preview night. Fans were able to climb inside the jet and pose for photos. At the celebration, artists Katherine Brannock, Celeste Byers and Christina Angelina also created original artwork to honor the superhero.
In the Wonder Woman panel, current Wonder Woman artist Nicola Scott, DC Comics Co-Publisher Jim Lee, director of the upcoming "Wonder Woman" feature film Patty Jenkins and Wonder Woman herself from the newest incarnation, Gal Gadot, discussed Wonder Woman's origins, the excitement bubbling for the upcoming Warner Bros.' film and how Wonder Woman became the cultural icon she is today.
For more information about next year's San Diego Comic Con, visit www.comic-con.org.