Sweets & Snacks Expo Preview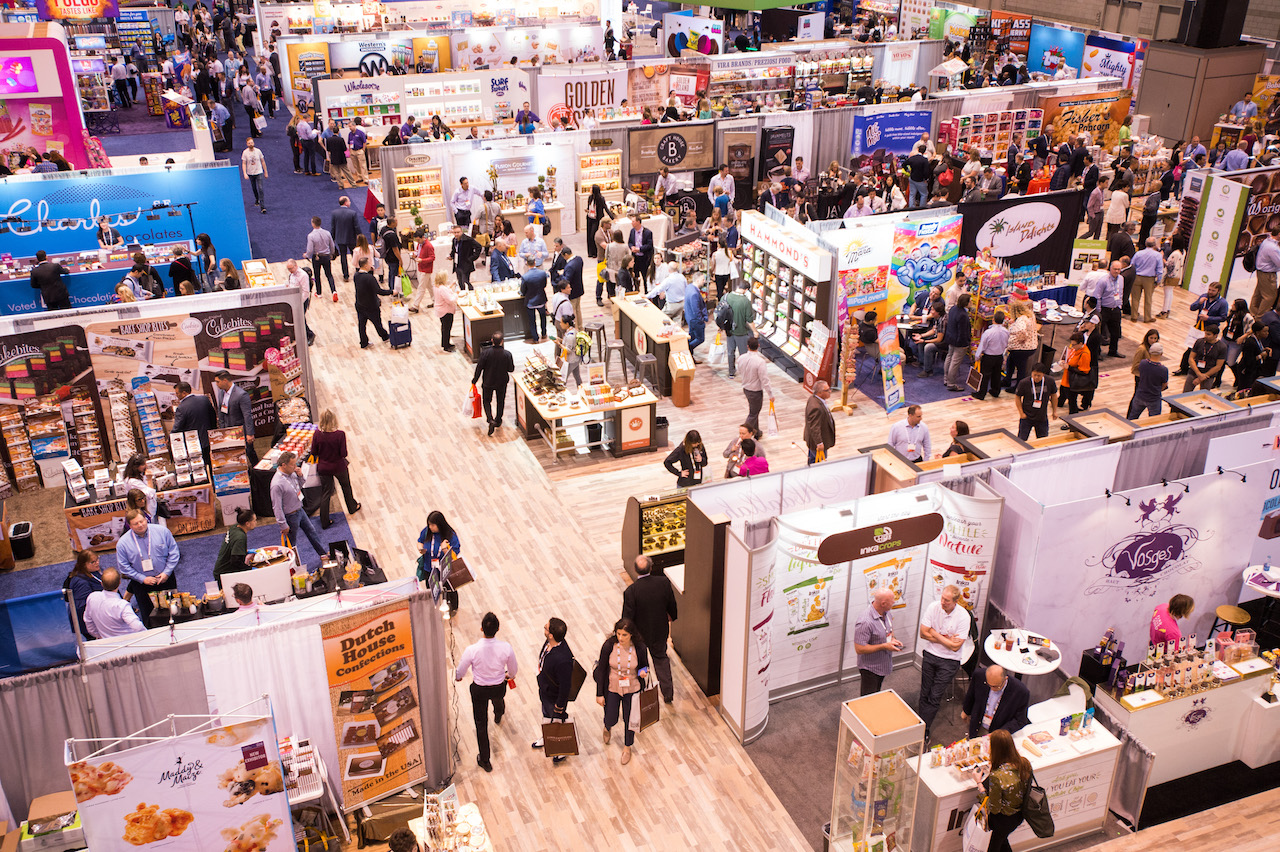 How Sweet It Is!
Salty, too. The Sweets & Snacks Expo will allow attendees to munch their way
through the most exciting new candy and snack products.
Sweets & Snacks Expo, coming to Chicago on May 21-23, bills itself as "the industry's sweetest show." Who's going to argue with that?! Lucky attendees will be able to sample the newest treats from 340 candy exhibitors more than 390 snack exhibitors who will be launching 2,000-plus new products during the three-day show. Sweet!
Retail Merchandiser got a taste (pun intended) of what to expect from Christopher Gindlesperger, senior vice president of public affairs and communications for the National Confectioners Association (NCA).
Retail Merchandiser: Why should retailers attend Sweets & Snacks Expo?
Christopher Gindlesperger: At the Sweets & Snacks Expo, retailers have access to new and undiscovered products, seasonal strategies, and retail and merchandising solutions that turn inspiration into action. Combined, candy and snacks represent $104 billion in retail sales in the U.S., and $453 billion around the world – and the Sweets & Snacks Expo is the place for retailers to connect with manufacturers and learn how to effectively work together to meet consumers where they want to be met.
Above all, people attend for the access to industry connections, to learn first-hand about innovation in product and merchandising techniques, and to gain insight into how we shop, how we work and how we eat.
RM: What are some trends that you expect people will be talking about in Chicago?
CG: Every year, we see new types of trends, with innovation on display around every corner. The 2018 Sweets & Snacks Expo saw trends including unique flavors, innovative takes on old favorites and sweet and salty combinations in both confectionery and snack. There was also a big focus on innovation in industry leadership – most notably focused on the Always A Treat Initiative, in which America's leading chocolate and candy companies are working alongside the Partnership for a Healthier America to provide consumers with more information, options and support as they enjoy their favorite treats.
Destination Retail is where we feature the newest innovations in retail operations and candy and snack merchandising. There will also be multiple education sessions that focus on retail – both now and into the future. In both locations, you can expect to better understand the latest trends in retail.
RM: Do you have any exciting speakers lined up this year?
CG: We're finalizing our many education sessions, but attendees can expect more best-in-class educational programs that touch on current topics that are important within the confectionery and snack industries. As always, you'll be able to hear from speakers in organizations that are leaders in confectionery and snack data and insights, covering topics ranging from digital marketing and innovative technology to flavor trends and the future of retail – and many more. See more at SweetsAndSnacks.com/explore/the-features/education/.
RM: What events are planned at the expo?
CG: The benefit of a location like McCormick Place is that we're able to fit so many activities into one space, so that attendees can make the most of their experience without having to leave. In addition to the exciting show floor and our many educational programs, we recommend that people make a point to visit the New Product Showcase, the Most Innovative New Product Awards, Destination Retail, Innovation Avenue and our networking opportunities, including the Buzz Networking Reception.
Sidebar:
A Destination for Retailers
RM readers will want to check out the Sweets & Snacks Expo's Destination Retail, the event's retail and merchandising solution center. Located in the West Hall of Chicago's McCormick Place, the showcase will offer attendees a chance to "see how the latest retail solutions and strategies can improve everything from your in-store shopper experience to product performance tracking," the NCA explains. "Gain insights into seasonal sweets and snacks merchandising and maximize sales through cross-merchandising opportunities."
For more information, visit https://sweetsandsnacks.com.