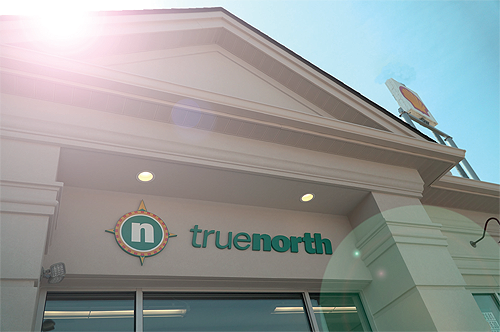 King in the north
Family owned and operated, truenorth is a convenience store chain with an ever-growing footprint across Ohio, Michigan and Illinois
The result of a joint venture between the Lyden Family, who have been in business for over 100 years, and Shell Oil, truenorth was founded in 1999 and has built tremendous momentum during its 21 years in business. A premier Shell fuel distributor with more than 140 convenience stores and over 200 dealer sites across the northern United States, the company has experienced significant growth since 2015 and now boasts a recognizable presence across Ohio, Illinois and Michigan, including in densely populated metropolitan areas such as Chicago and Cleveland.
As part of truenorth's expansion strategy, in 2019, the firm purchased Schmuckal Oil Company, based in Traverse City, Michigan. The acquisition allowed Truenorth to add 25 Shell branded sites to its portfolio in Michigan, giving the company a solid base for future growth in the state.
"We've got a lot of great long-term plans for the Michigan market," declares truenorth's Vice President of Retail, Bailey Lyden. "There definitely are growth markets in the state, so we took advantage of the Schmuckal Oil acquisition. The sites are already Shell branded and there is a lot of synergy the truenorth brand can add to the market.
"As that move shows, we will always be open to acquisitions, but from an ownership perspective, organic growth is really what we are focused on," he adds. "It has been fun over the last few years to embark on a journey to become a better convenience retailer, which started with a consultant we hired eight years ago and has continued with our mission to provide best-in-class c-stores."
Significant investments
In order to become the convenience store leader that Bailey alludes to, truenorth has reinvested in much of its existing real estate, increasing the footprint of its stores to around 4,200 square feet, allowing for amenities more in line with modern guest expectations. The purchase of prime land opportunities for the construction of 'new to industry' (NTI) sites where there is currently no gas station or convenience store has also been a priority.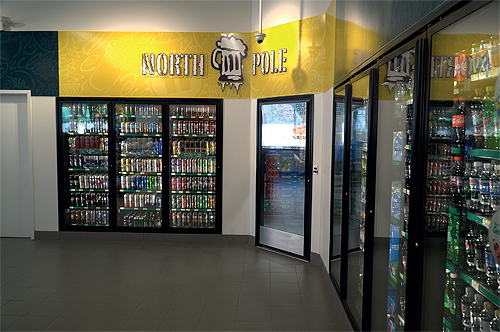 "Customers are expecting a lot when they come to a convenience store nowadays," Bailey says. "You have to have 15 cooler doors, really nice restrooms, food service, so you need to have at least 2500 square feet to allow for that kind of shopper experience. Consequently, we have put a lot of capital into updating our facilities, purchasing new land and encouraging organic growth.
"It would be fair to say that, if we hadn't been spending $20 million or so each year for the last seven years, then we might have struggled to keep up, because competitors like Speedway, Circle K, Sheetz, and GetGo are major companies that are constantly reinvesting in their businesses. At truenorth, we are just lucky that the family wants to keep putting money back into this channel because we believe that our convenience stores can give us at least a good 20 years or more of success."
Known for the 'fast, friendly, and clean' service that has become a resounding motto at the firm, truenorth offers a more premium experience than many of its competitors and has become renowned for providing customers with high-quality fuel, well-lit stores, and a wide product offering. In Ohio, where the company is able to stock beer and wine in its stores, truenorth has added a 'Beer Cave' feature, comprising of roughly 500 square feet of top products, including those from the best local COMbreweries. Cleanliness remains an important differentiator for truenorth stores too.
Market differentiation
"The number one way I think we set ourselves apart is through cleanliness," Bailey states. "Cleanliness is taken very seriously by our operations team and they do a fantastic job. We conduct monthly inspections and we have an annual executive inspection as well, which involves one of the owners or executives visiting every store for a very thorough, interior and exterior, 'white glove' assessment. That has always been a staple at truenorth. My father and my uncle started that program 20 years ago and it has become a part of our culture."
Community approach
A company always in search of new ways to evolve, truenorth constructed its first next-generation prototype convenience store in 2020, with a view to remodeling the interiors of its locations and creating a more contemporary customer experience. For the Lyden family, regularly updating truenorth stores is not just about improving the ambience and overall retail environment, but also about communicating a feeling of safety, credibility and ownership to the customer.
"We are always studying the latest trends and the way that companies like McDonald's update their interiors and exteriors," he explains. "We look at different retail channels and add what we feel are the good characteristics of customer experience to our stores. It can be anything from the floor to the ceiling, lighting to technology.
"Current examples trialed in the prototype have been the introduction of LED lighting to better highlight products, more open-air coolers for grab and go products, and a better coffee offering. Restrooms have had a lot of attention too. They are much more like a residential facility – warmer and a lot more inviting. Exteriors are receiving work as well, but we're still calculating the cost of materials because you can't just build everything you want; it has to be cost-effective.
"All in all, we are achieving a much more modern, yet homier feel," Bailey says in summary. "We are really trying to tie into the communities in which we operate and have added a 'Welcome Wall' in many stores, which is an art installation/map design depicting the local town or city. We want local people to know that this is their truenorth convenience store."
Dedicated staff
Owing to the difficult and unprecedented nature of Covid-19, 2020 has, understandably, been a challenging year for truenorth, but it has also presented the company with opportunities for growth. After early pandemic uncertainty led to a drop-in fuel sales, truenorth has since regained much of its demand and has protected its workforce in the process. Though the firm was forced cut back in some areas, like advertising, truenorth increased the wages of staff in its stores by $2 an hour and guaranteed bonuses for those at a managerial level. The installation of plexiglass shields and sanitizer stations, as well as regular disinfectant wipe downs, testing, and support from professional cleaning services have helped the company avoid any serious virus-related issues.
"Leadership has been really strong throughout this crisis, but we are so blessed with the team we have at store level. They did an outstanding job and stepped up more than ever before. Going to a convenience store for gas and a cup of coffee is something we all take for granted, but the work behind keeping both our employees and guests safe has been amazing. Our culture and team ethos have got tighter COMbecause we have been working together and our business has started operating more efficiently as a result.
"The great thing about a gas and convenience store operation is that we have the ability to sell gasoline at a cheaper amount per gallon, yet we might make more margin on it. It's tough to do that with a 20oz Coca-Cola in a retail setting, but in the gas and oil space, we have very large, publicly traded companies who have to deliver to the bottom line on gas, and because of that, the market has allowed us to increase our margin at the pump. It has helped us to secure our gross profit and even reward our front-line workers.
"We are going to get through this," Bailey asserts. "We are going to survive this pandemic, and unfortunately, not all companies can say that."
Expansion plans
With 2021 right around the corner, Bailey is proud to have seen truenorth overcome the adversity of 2020, and the company is now preparing for an exciting year ahead. In Illinois, truenorth is in the process of constructing four new NTIs in heavy population areas and suburb communities in Dupage County and Lake County. Michigan will benefit from an increase in marketing efforts, as well as a host of updated and rebranded stores. In truenorth's home state of Ohio, the company will remain focused on large metropolitan areas such as Cleveland and Columbus, as well as looking for opportunities in new markets. Across the board, 2021 will also see truenorth recalibrate its loyalty program, expanding Shell's current Fuel Reward system to include discounts for in-store purchases at truenorth outlets.
"I'm 36 now," Bailey remarks, "and my cousin Lindsay Lyden and I really enjoy working for this business. We're in it for the long term and so we will continue to reinvest and keep organically growing the business as best as we can. It is a lot of fun for us. We are just blessed to have so many great employees that make it enjoyable." v
www.truenorthstores.com