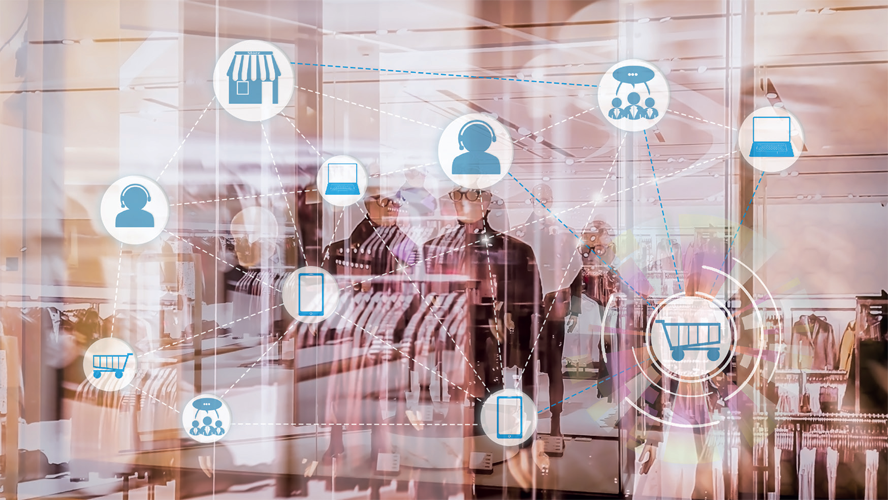 The cookieless world is coming for everyone: at the end of this year, Google Chrome will join Safari and Firefox in deprecating third-party cookies, which means that brands will have to find alternative means of tracking and targeting users. Failure to do so means a huge impact on the reach of your digital advertising, with consequences for every metric from CAC to LTV.
For most companies, a big part of the solution is a greater reliance on first-party data – but this poses a particular problem for FMCG companies, who often lack a direct line to the consumer. As the cookieless future approaches, we'll explore what FMCG players need to do in order to survive and thrive in a very different landscape.
The unique challenge for FMCG
Because most FMCG brands don't own the point of sale, it's the retail partners, such as Amazon and Walmart, which hold most first-party customer data. However, that data is often confined to the retailer's platform leaving the brands with a black hole when it comes to purchase and browsing information. According to Boston Consulting Group (BCG), the biggest FMCG companies' databases of CRM and site data are on average just one-tenth the size of those of their retail counterparts.
In a world with cookies, that was survivable – just about. But without cookies, that paucity of first-party data is going to cause real, tangible pain. Without knowing which individuals are the most likely candidates to make a purchase – or even which users are already loyal customers – FMCG companies run the risk of wasting their advertising budget.
As an anonymous FMCG marketer remarked in Digiday, "If you were data-poor, if you don't have a direct relationship with the customer and you're going through somebody else, your world is going to be bad."
The solution
A big part of the answer is in playing 'catch-up' in getting first-party data. FMCG brands that are able to implement successful data collection strategies will be better equipped to identify the best candidates for conversion, cross-selling and upselling while avoiding unnecessary spend.
Ninety percent of FMCG leaders surveyed by BCG said that they considered data collection, activation and scaling to be the 'key obstacles to achieving their marketing goals' – which shows that there is much work to be done ahead of the demise of third-party cookies. But how do you persuade people who are not used to interacting directly with your brand to give up their personal information?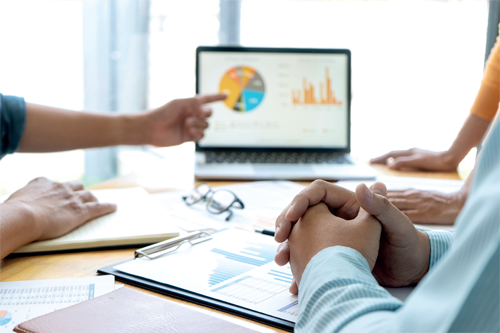 The power of content
The first option for FMCG brands is to accelerate their efforts to engage consumers through content. In theory, this is simple: all brands have to do is offer users something in exchange for performing a certain action (such as registering their email).
Take Clorox's example: the company set a goal in 2019 to collect information on 100 million people by 2025. Since then, loyalty programs and newsletters have formed a key component of their data collection strategy. According to Stacey Grier, the company's Chief Marketing and Strategy Officer, campaigns such as 'Ranchology', which offers recipe ideas involving Hidden Valley Ranch products in exchange for their email address, have increased the company's ROI for the brands in its portfolio.
The key thing here is value exchange – with the huge level of content marketing aimed at consumers, it's only content of real value and quality that will succeed in getting consumers to part with their data – and that's no insignificant commitment.
To D2C, or not D2C?
The other main strategy for FMCG companies looking to collect a lot of first-party data is to go the D2C route. D2C brands have a significant advantage over traditional FMCG companies because they (as the name suggests) have a direct relationship with the consumer, and thus have access to purchase data, browsing data, and other information that can give them a more granular understanding of their key audiences.
With D2C ecommerce sales growing by 45.5 percent last year – and comprising 14 percent of total retail ecommerce sales, per eMarketer – it is clear that D2C and ecommerce are becoming standard tools in the FMCG arsenal.
The missing piece of the puzzle
Collecting data is one thing but being able to leverage it effectively is another.
Long story short – if you're collecting data, you need a Customer Data Platform. This acts as a centralized repository for customer data while also enabling its organization, enrichment, analysis and activation. Without one, it doesn't matter how much data you get your hands on – you'll have a hard time using it.
This is particularly important with regards to the big question of data privacy and consent. A given user might give consent to certain uses of their data, but not others – and they may have done so via multiple touchpoints (website, email) – so without mastering consent, you can't act on the data. A Customer Data Platform creates a single customer view that brings that user's various actions into one view – and the best ones will do the same for their consent preferences too.
Not forgetting your ads
The new reality of addressability without cookies means that you'll need to take a look at how your programmatic targeting is set up, keeping an open mind to the fact that you'll likely need to adopt more than one type of solution in order to get a balance between scale and accuracy.
This is going to look like a combination of contextual targeting, some cohort-based activity (like Google's FLoC), probabilistic targeting, Universal IDs (where you can access premium quality, authenticated users) and of course, the walled gardens like Facebook.
With a combination of these, FMCG companies can further ensure the continued dataeffectiveness of their digital advertising campaigns – but get started sooner rather than later.
In conclusion
The cookieless future will be here sooner than we think. FMCG brands – and all other brands, for that matter – have a limited window of opportunity to think practically about what they will need in order to survive it. Here are the key actions to take now:
First-party data is just one piece of the puzzle, but an important one for which our industry faces more challenges than most. Collecting more of it relies on exchanging value with your customer – whether this in the form of a D2C channel or content, the commitment is substantial and success hinges on quality
Data is only as good as the solution that manages it – if you don't have a solution for your first-party data, do this first
Success in addressability looks more like a spectrum than a target – evaluate multiple solutions to meet the different needs of your campaigns
Kourosh Eliyon
Kourosh Eliyon is Senior Enterprise Account Executive at Zeotap. Zeotap is the next-generation Customer Data Platform. Its Customer Intelligence Platform (CIP) empowers brands to unify, enhance and activate customer data in a cookieless future, all while putting consumer privacy and compliance front-and-centre. Recognized by Gartner as a 'Cool Vendor', Zeotap works with over 80 of the world's top 100 brands, including P&G, Nestlé and Virgin Media. It is also the founding member of ID+, a universal marketing ID initiative.
www.zeotap.com