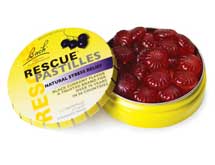 Through word of mouth marketing, this homeopathic company is still going strong after more than 100 years. A. Nelson & Co. was incorporated by Ernst Louis Armbrecht, a student of Samuel Hahnemann, the founding father of homeopathy. Applying the principles he learned from Hahnemann, Armbrecht opened the first branch of the company in London in 1860. The company remained in the Armbrecht family for several generations before it was purchased by Dick Wilson in the early 1970s.
Today, Nelsons is run by Dick's two eldest sons, Robert and Patrick. After a century and a half of service, Nelsons expanded and now has offices in the US and Germany. The company's headquarters remains in London, but the US office, located in North Andover, Mass., has seen tremendous growth in recent years.
Although Nelsons is a family-owned business, Cynthia Batterman, president of the North and South America office, was brought in to encourage growth in the business. With a background in business and marketing, Batterman was none too familiar with homeopathic products prior to her work with Nelsons. Having previously worked for large CPG companies, like M&M Mars, it was Batterman's entrepreneurial spirit that interested the people at Nelsons.
"Before I took on the role of president, the US division of Nelsons operated as a small startup company," Batterman said. "They wanted someone with big-company discipline to help accelerate growth, so I was brought in."
From the beginning, Batterman was aware that behind every successful company lies a hardworking staff. To keep employees motivated, she instills a philosophy of work-life balance, offering flexible hours (especially for new mothers) and closing the office at 3:00 p.m. every Friday.
Nelsons also pays 100% of the premiums for employees' health and dental insurance. "As a natural medicine company, we value our employees' health," Batterman said. "The benefits we provide allow them to lead balanced lives and excel at work."
Batterman also initiated company-wide programs that give employees a sense of community. One of the programs Nelsons has taken on involves recycling. "Our green initiatives are important to us," Batterman said. "Our manufacturing facility purchases as much recycled material as possible, and after we've completed the manufacturing process, we recycle any scraps."
At its corporate office in North Andover, Nelsons uses heat pumps and solar panels to decrease fossil fuel consumption. Inside the building, Nelsons set up a program for employees to recycle used cans, plastic, foil, and paper.
At Nelsons' UK branch, the company works in conjunction with The Carbon Trust, a government-funded company, to reduce energy consumption and carbon emission. The company is looking for a similar partner in the US.
From one customer to another
Nelsons has two major lines of products—a homeopathic line and a flower essence line—that it sells in 66 countries across Europe and North and South America. The latter is available under the name Rescue Remedy, a product that helps people manage the stress that arises from everyday occurrences. All of the remedies are derived from natural materials such as flowers.
One of the most popular Bach Flower Remedies is called White Chestnut, which helps people who have difficulty falling asleep at night. Because the product is not a drug, it does not physiologically alter consciousness, but it will help a person relax. According to Batterman, relaxation as a form of stress relief is the main aim of the Bach line, which is why she believes the line has been such a success. After all, who can't use relief from stress?
Unlike the Bach line, Nelsons' homeopathic products treat physical ailments such as cold symptoms, sore muscles, and hemorrhoids. "Homeopathic products are based on the law of similarities, comparable to inoculations, and have been used for hundreds of years," Batterman said. "Because they are used in low doses, they are extremely safe."
Although Nelsons can't explain to customers how the products work inside the body, the fact that they do work is proof enough for most. "Because the remedies work so well, our products have grown via word-of-mouth recommendations," Batterman said. "If these products didn't work or were unsafe, we wouldn't still be in business after more than 100 years."
As far as advertising is concerned, Batterman said that Nelsons does minimal amounts. The greatest amount of recognition the company receives is via word of mouth, spread by current customers. "We don't have the budget that large CPG companies have," she said. "But we do some limited PR, and we place ads in natural publications."
To promote new items, Nelsons partners with its retailers. One of the company's largest cohorts is Whole Foods. Nelsons representatives travel to the Whole Foods' offices on a regular basis to discuss promotional ideas and get feedback about which products excite customers the most. According to Batterman, this works because it creates a win-win situation. When Nelsons' sales increase, Whole Foods' revenue increases.
The partnership also helps the team at Nelsons develop ideas regarding product improvement. The Rescue Remedy line, which has been available in England for decades, was originally sold in a liquid format. However, when the product line was introduced to US consumers, they were wary.
Because US consumers were uncomfortable with the liquid formula, Nelsons developed a lozenge style product, which is meant to be sucked on. According to Batterman, this product has been very successful in the US market. "Adapting to different markets and cultures is vital to a company's success," she said. "Similarly, we might take a product that is available in a cream form and develop a formula that can be used as a wipe."