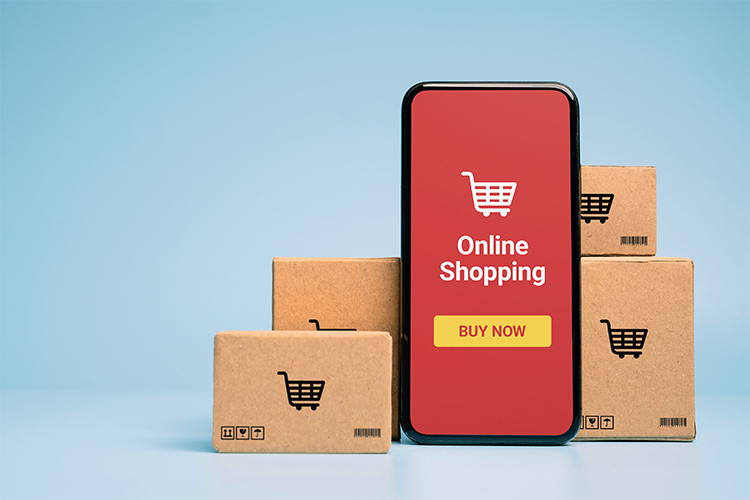 Two years on, we know that e-commerce has thrived amidst the chaos and challenges of the Covid-19 pandemic. Consumers across the globe have turned to it in their time of need, and e-commerce sales have almost doubled since the pandemic began. Retailers alike have relied on e-commerce tools to sustain their businesses when lockdowns have been ever-looming and when consumers have been hesitant to return to normal in-person shopping. While brick-and-mortar has faced adverse challenges, it has been an exciting time for e-commerce, resulting in changed customer expectations and a reshaped future of retail. To take a look at the patterns that have arisen from the last two years of e-commerce growth, we must discuss various solutions that retailers have taken advantage of, as well as what consumers now look for from their favorite brands when shopping online. The new face of e-commerce is an exciting one, and consumers and retailers alike should take note of the trends that may indeed have emerged strong during the pandemic but will be seen to outlive it.
Digital commerce has been a life raft for brands of all kinds. When the pandemic initially hit and everyone suddenly began spending increased amounts of time at home, consumers' day-to-day needs changed. Suddenly everyone's at-home facilities were more important than they had ever been. From home office supplies to coffee machines and other small domestic appliances, e-commerce was where consumers turned to facilitate their new lockdown needs. Businesses big and small leant on their pre-existing online storefronts, while the pandemic has also offered a new opportunity for embracing new innovations across the digital e-commerce sphere. One such tool that was harnessed by many businesses was social commerce, which boomed in the first wave of the pandemic and remains to be one of the most crucial aspects of an e-commerce strategy today in 2022. Defined as the intersection of social media and e-commerce, social commerce streamlines the path to purchase for consumers browsing social media profiles. As the perfectplace to connect with target consumers, social media became an even more important tool for brands in isolated times. By allowing social media users to make purchases directly from a brand's social account, whether it is Instagram, Facebook, or Tiktok, social commerce has proven to be an efficient, popular, and forward-looking e-commerce innovation. While the pandemic accelerated its popularity, it has unequivocally become an essential component of e-commerce strategies for businesses today. When we look at the demographics, its relevance to the future of e-commerce is all the more obvious. Gen-Z shoppers, now in their teens and mid-twenties, are already two to three times more likely to make purchases via social media, while millennials are also fans of shopping via socials, particularly given their loyalty to brands that engage closely with their followers via their social media platforms.
Social commerce is one example of e-commerce capabilities that consumers will increasingly expect from brands as a readily available option for their shopping needs. Other e-commerce capabilities that the pandemic has normalized include the ability to buy online and pick up in-store, also known as BOPIS. Similarly, Buy Online, Return In-Store or BORIS reflects a customer-centric and cross-channel convenience that customers look for from brands today. These expectations were growing even before the pandemic hit, but now that businesses have become used to adapting to survive, flexibility to facilitate customers' needs has become even more important than before. These 'cross-channel' capabilities are better defined by the key to e-commerce today, otherwise known as the omnichannel approach. By fostering a connection between physical and digital spaces, omnichannel solutions allow e-commerce to survive by situating it within a functioning commercial strategy alongside brick-and-mortar.
For forward-thinking brands, it is essential that your e-commerce toolkit is multi-dimensional. The biggest mistake brands can make when jumping into e-commerce is that they place all their eggs in one basket, so to speak. Instead of focusing on one single sales channel, be it an online storefront or otherwise, an omnichannel strategy champions a holistic approach to both sales and the consumer. It means interlinking all available sales channels by enabling their omnichannel commerce capabilities such as 'Where to Buy'. Each channel then complements one another and places the needs of the customer at the center of its focus. With an omnichannel strategy, brands make it easy for consumers to intuitively jump from one brand touchpoint to the next, guiding them from the browsing to checkout stage with ease. To be truly omnichannel a brand should ensure that its social media and social commerce capabilities and messaging are aligned with its e-commerce storefront on its website, and in turn guarantee that what is presented to consumers on all its digital channels are reinforced in-store as well. This goes beyond merely presenting cohesive and consistent brand messaging across all channels. It can even mean that consumers can find a product on a brand's Instagram, before later browsing for more information on the brand's website, and finally making the purchase itself in person, in-store. With an omnichannel strategy that creates a streamlined, seamless process for consumers, brands recognize that the customer journey can be hard to predict, but they embrace it by facilitating all preferences a customer might have.
E-commerce is on such a trajectory that by 2025, sales will surpass $1.6 trillion to make up 21.8 percent of total retail sales. For the businesses wishing to make the most of this growth, establishing themselves as an omnichannel brand is a hallmark of a sophisticated and digitally mature company. The past couple of years have been a challenge, but we've seen in practice how businesses can adapt and persevere. An unexpected but overwhelmingly positive outcome from this is a refreshed approach to e-commerce, which is marked by its flexibility and customer-centricity. With these priorities in mind, retailers will be best prepared for riding the continued wave of e-commerce growth over the coming years.
For a list of sources used in this piece, contact the editor.
Joris Kroese
Joris Kroese is the Founder of Hatch, an Amsterdam-based global omnichannel commerce solutions provider that aims to revolutionize the e-commerce landscape. Its 'Where to Buy' solution connects brands with global retailers, both online and in-store, to create an omnichannel buying experience that seamlessly allows customers to purchase products at every touchpoint within their buyer's journey. Hatch currently employs over 100 people across its offices in Amsterdam, Kiev, Bangkok, Moscow, and Taipei.
www.gethatch.com