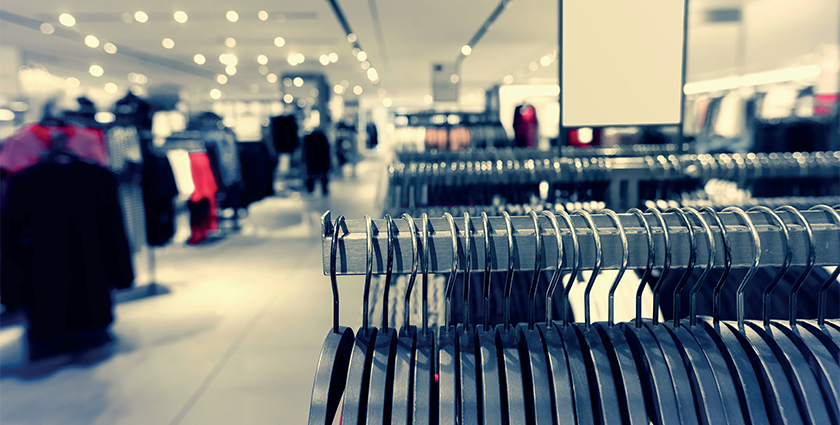 The way consumers interact with brands and retailers has changed. Our shopping behavior has become more conscious, more connected, and more demanding than ever. This also changes the way retailers need to act and think. Agility has become a must to keep up with ever-changing consumer behavior, with instant product availability now the main driver to ensure a pleasant shopping experience. So how does technology help retailers keep track and keep consumers satisfied?
The 50/50 economy
Retail is now both physical and digital. Growth rates of online retail have been massive everywhere, so we can assume that a split of almost 50 percent online and 50 percent offline retail will soon become a reality. Therefore, the significant opportunities for the future of retail are digital.
IT as the enabler for customer-centricity
While customers have the power – quite literally – in their hands with their smartphones, retailers are looking into technology to find new ways to differentiate their products and services. In addition, new commerce strategies need a new digital focus and every process should be reviewed and optimized to provide a higher level of service and experience. As a result, nearly every change a retailer might make needs technology, and with 50 percent of consumers already reporting that they would only shop at retailers with flexible omnichannel order, fulfilment, and returns processes, this cannot be ignored.
Future retail experiences will be propelled by technology to become more efficient and meet growing consumer expectations. These priorities include:
Improving the shopping experience through a frictionless customer journey
Avoiding manual errors through automation and touch-free processes
Increasing product availability through improved supply chain processes
Creating a single view on the stock, resulting in more agile, faster, and more sustainable fulfilment
Looking ahead: agile teams in the new retail IT
IT departments can now focus on business benefits instead of just technical features. For some time, retailers who want to stay ahead have been rethinking the setup of their IT organizations. Modern retail organizations are increasingly becoming innovation hubs, meaning their interaction with software and solution providers is changing.
For many traditional retailers, digitization and the shift towards omnichannel require changing from a classical to a modern (technology) organization. In this new environment, small and agile teams provide technical support for specific business processes, including through shopper analytics, assortment planning, customer experience, predictive pricing and supply chain visibility.
Common pitfalls of adopting technology for the sake of itThe most important thing to keep in mind before implementing any technology is whether it contributes to an organization's values and ambitions. Typical reasons behind most failures are:
Organizational struggles
Silo structures
Misalignment with customer expectation
Fighting alone
First and foremost, it is clear that adopting technology just for the sake of it only has limited chances of success. Many current practical examples show that close cooperation between IT and the business needs to be established to make sure that technology and its practical benefits go hand-in-hand. As with any transformation effort, planning and governance are vital. Without close cooperation, the IT group will experiment with new technologies, while the business will always ask how to make money with it.
Omnichannel needs a strong technological foundation As omnichannel shopping is becoming the new norm, brands and retailers must be ready to deliver impeccable customer service. Omnichannel services must be customer-centric by design and require real-time stock visibility. Customers expect to receive their products anytime and anywhere with a very short time between order and delivery that offers excellent service and convenience. As well as this, stock information must be accurate and consistent.
RFID is a key factor to ensure stock visibility. Once products are equipped with RFID labels, ideally applied during the production process (the so-called source tagging), they can seamlessly be tracked and traced through the entire supply network. As a result, all systems have access to one single stock pool, and online orders can be fulfilled directly from anywhere.
In this context, a shift to cloud platforms and SaaS solutions is inevitable to ensure scalability and allow for rapid change. Furthermore, most companies are breaking up their monolithic architecture and moving to microservices with a clear API-first strategy. Integrating with RFID technology enables error-free, real-time efficiency and visibility throughout the operations. RFID read events are then synchronized with an EPCIS repository, which – as a consequence – acts as a (real-time) stock visibility platform.
Are you ready?
Technology affects every one of us in our everyday life. However, implementing new technology and changing the organization takes time. Therefore, the change must be considered and managed as a long-term transformation. Modern technology organizations will only succeed if the top management team stands behind the journey. The modern technology organization is no longer a large IT department organized in groups by systems. Instead, small teams of developers provide technical support for specific business processes. So, take a step back and think about how the customer journey has changed, benchmark yourself against best practices, and adapt accordingly.
For a list of the sources used in this article, please contact the editor.

Robin van Stenis
Robin van Stenis is Director of Global Marketing at Nedap Retail. Nedap is the global leader in RFID-based retail solutions with over 10,000 stores connected to its iD Cloud platform. Nedap helps retailers achieve perfect inventory visibility, with zero waste and no losses. iD Cloud simplifies the multi-store retail and supply chain management using RFID and gives retailers real-time item-level insights into their stock levels and the exact location of each item. Using these real-time insights, retailers can be more agile, offer customers a better omnichannel shopping experience, and increase sales.
www.nedap-retail.com