Alban Villani, Regional CEO for EMEA at CitrusAd, discusses the rapidly evolving landscape of retail media with Daniel Bakşi
A new wave of digital marketing
It's impossible to discuss the retail landscape without acknowledging the paradigm-shifting impact of the Covid-19 pandemic. As physical stores closed their doors in the first half of 2020, consumers were left with just one place to go: online. E-commerce sites and m-commerce apps were inundated with requests, as house-bound shoppers scrambled to kit out their home offices, upgrade electronics, and tackle long-ignored DIY tasks.
But retail hasn't stood still. As shoppers flocked to the digital sphere, brands themselves have been hard at work to leverage the opportunities afforded by going online. Among those opportunities, is retail media. The concept typically refers to marketing practices that target customers at, or near, their point of purchase, either in-store, or online, both on-site and off-site. The planning and deployment of retail media is now a core component in marketing campaigns, and has evolved into a distinct discipline in its own right, practiced by a sector of retail media specialists.
For Alban Villani, Regional CEO for EMEA at CitrusAd, retail media represents "a new wave" in digital marketing. Alban himself is a veteran of the media industry, having plied his trade at digital marketing companies across Asia, including managing a digital agency and a pioneering mobile gaming studio. From there, he launched, and for six years spearheaded Criteo in the South-Asian region, before joining SaaS giant Appier in January 2020, where he served as the company's Senior Vice President for two and a half years. He insists that the rise of retail media has been long in the making, despite its recent acceleration.
"Back in 2016, we saw breakthroughs in a few areas," Alban reflects. "The first was the rapid growth of mobile consumption. The second was the development of video, and the ability for retailers to market in new ways. Finally, we saw the emergence of new important markets, particularly within Asia, that were leading the adoption of online retail. This led to the emergence of co-marketing, which in turn developed into what we now understand as retail media.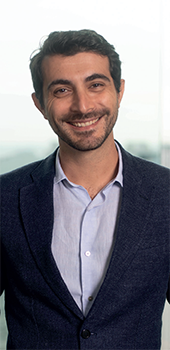 "Pre pandemic, retail media remained a nascent industry," Alban develops. "It wasn't a part of retailers' marketing strategies, which tells you a lot about how far things have come since then. What we witnessed during Covid-19 was the acceleration of online commerce, and a shift in focus from creating ads that could only drive in-store footfall, to the idea of being connected with customers at all times via a website or application."
To target customers effectively, retail media relies upon first-party data about a company's customers, including digital interactions, purchase history, browsing behavior, and more, in order to create tailored advertisements, content, and experiences that cater to an individual's interests. "First-party data encompasses everything that can be contextualized from an individual's browsing or consumption through a certain website or app," Alban elaborates. "Here, it's important to clarify that firstparty data collection implies a notion of user consent.
"From the customer's perspective, it's about using information from their current environment to enhance their experience within that environment," he goes on. "As access to products from around the world has increased, customers nowadays are faced with more choice than ever before, and their tastes have evolved to become more accurate and precise. This is reflected in data: almost seven out of ten shoppers now bypass search engines completely, and instead go directly to retailers in order to find the products they want. Those products might be tied to a certain type of content, such as videos, or news, or information about product quality, or health. This accuracy is what retail media sets out to provide, going deeper than ever before to build customer loyalty through personalization. That, in turn, is finally allowing retailers to monetize their digital shelf space."
In particular, Alban is a strong advocate of a unified approach to retail media, combining on-site, offsite, and in-store advertising. As he explains: "From a digital marketing perspective, it refers to what we call a 'full-funnel' approach, providing multiple ways for advertisers to be top-of-mind, and to raise their awareness around their brand. By adopting a unified approach, we can tie together all the first-party data at our disposal – for instance, taking contextual information, and connecting that with the browsing behavior that follows." Where customers have provided consent, advertisers can then propose additional products depending on their interests. That in turn produces yet more data, which can be used to further refine the understanding of what the customer wants, helping to deliver even more relevant advertising in the future.
"This is easier said than done," Alban notes. "To provide the data is one challenge, but it needs to be at a certain level of granularity to be easily understood by retailers or advertisers. It's there that specialist retail media companies have a role to play – both providing the technology to identify digital shelf space in real time, and to propose products at a certain price, and being able to explain to an advertiser why their campaigns will be successful in that space, with the insights they need to determine whether it's valuable or not.
"The ability of a retailer to develop a clearer understanding of what the user journey is, matters most of all," he emphasizes. "A unified approach can offer an effective way to look more closely into their data, and to help them really begin to define audiences and segments more efficiently."
The adoption of retail media continues apace. The market is expected to grow at a 25 percent annual rate over the next five years, and it is on track to become a $100 billion industry by 2026. As the sector grows, so too will the opportunities for retailers. But there are also threats, as smaller companies find themselves in competition with a number of already well-established retail media networks, most notably Amazon.
"Especially within Europe and the Middle East, we're seeing more and more retailers beginning to capitalize on the extra strategies that retail media provides," Alban concludes. "In France alone, retail media spend has already grown by 42 percent between 2020 and 2021. Likewise, for customers grappling with a cost-ofliving increase, there's an ever-greater incentive to take control of their purchases. It's a global trend, and this is just the beginning."
Alban Villani
www.citrusad.com
Founded in 2017, CitrusAd created the first world-leading, self-serve retail media platform, enabling retailers to monetize their on-site and off-site digital assets. By partnering with leading retailers across 30 countries, CitrusAd enables brands to launch, measure, and and refine advertising campaigns across the full customer journey in one single platform.