America's Got Talent Finalist Selects The Brand Liaison As Licensing Agent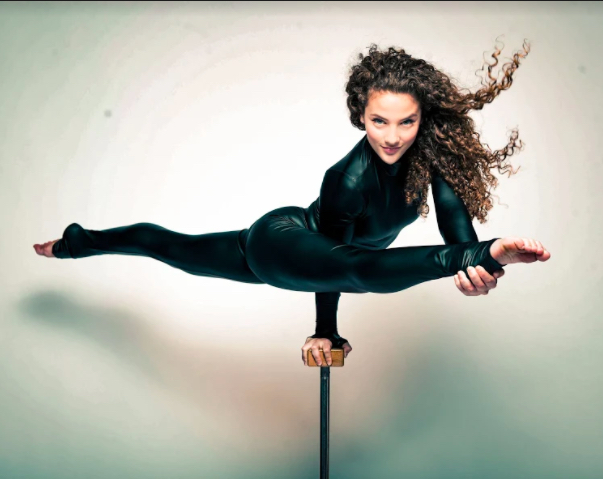 The Brand Liaison will promote the strength and flexibility of being female with the leading influencer.
Leading social influencer Sofie Dossi, best known for her golden buzzer winning performance on America's Got Talent and her "no limits" attitude, has selected licensing agency The Brand Liaison to represent the Sofie Dossi brand for licensing, endorsements and brand extensions.
First categories to license will include a range of activewear and stretch denim that celebrates Sofie's beauty via movement. The Brand Liaison will also seek partners in the health and beauty arena that marry Sofie's curly hair and flex and hold fame; products will include shampoos, conditioners, curling irons, curly lash mascara and more. With a large teenage fanbase as well, additional categories will include back-to-school products and teen accessories, such as backpacks, school supplies and other teen go-to's.
Sofie Dossi is a leading fashion and lifestyle vlogger who has amassed a following of over 1.3 million followers in just over a year since she launched her first You Tube Video. She vlogs about everything from her major NBA half-time performances to jumping in a pool of ice cream for a challenge.
"Sofie has millions of followers that span from girls in their tweens to their moms in their forties," Steven Heller, president of The Brand Liaison, explained in a release. "A bulk of her audience followed her from NBC primetime over to social media, following her run on America's Got Talent. These fans are highly engaged and are inspired by Sofie's positivity and "no limits" outlook on life. In addition to her strength in character, she is also stunning, making her a great endorsement partner and ambassador for her brand."
"I'm so excited to build a licensing program that allows my audience to connect with me on a deeper level," Dossi added. "The Brand Liaison understands my positioning as a brand, personality and an individual, and have a vision that is consistent with my goals as well."