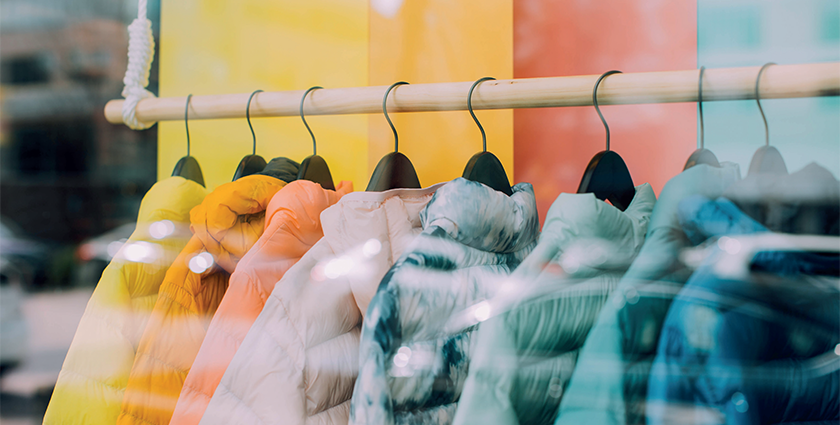 Retail businesses were already on board with digital transformation before the last two years happened, but the shift accelerated as retailers adopted digital solutions to survive. The question is no longer whether to embrace technology: it's which technologies, and how fast. While it can be daunting, the new age of retail tech also presents a golden opportunity to make your business more agile, efficient and resilient.
What are the most important forces driving digital transformation in retail, and how can you navigate this complex IT landscape?
Market disruptions and rapid changes
As retailers are all too aware, we are facing a perfect storm of external forces such as inflation in energy, material and shipping costs, geopolitical unrest, factory and port shutdowns, incoming regulations and the possibility of a recession on the horizon. New challenges arise daily, and retailers need to be agile to cope. Digital transformation solutions have a significant role to play in improving visibility, providing analytics, streamlining supply chains and enhancing planning and forecasting to empower retailers in a challenging time.
Retail businesses have also been shaken up internally, with a significant shift towards remote employee collaboration at the back end and e-commerce at the front end. These changes have been facilitated by digital solutions, but the level of end-to-end integration between different platforms can have a significant impact on whether or not these digital transformation projects reach their full potential.
Customer-centric retail
Today's customers expect the brands they engage with to offer simple purchasing processes and meet them everywhere: to be able to order from their phone, pick up the product in one store and return it to another. Built around an omnichannel strategy designed to strengthen the brand-consumer relationship, it's no coincidence that the direct-to-consumer (DTC) model exploded in 2021. In response, retail is redirecting its focus from products and brands to the customer and their experience.
Sustainability is high on the agenda. Customers increasingly desire more sustainable and ethical product choices. To satisfy customer demand for transparency in relation to environmental and social impacts, many retailers are investing resources in digital solutions to track and maintain sustainability initiatives.
Merging physical and digital experiences
The new consumer experience trend known as 'phygital' mixes physical and digital experiences, presenting a challenge for retailers who need to successfully merge in-store and e-commerce experiences.
For retailers, getting the mix right can boost customer loyalty, attract new customers, enhance customer service and generate better product and assortment strategies.
Digital solutions like Product Lifecycle Management (PLM) can join the dots, particularly when they seamlessly integrate with software such as CRM, e-commerce and ERP platforms. Using a collaborative open system that incorporates data from everywhere in real time makes it easier to analyze trends and consumer behavior to improve assortment planning and deliver improved experiences, both in-store and online.
Data-driven strategies
Retailers no longer define customers by simple criteria such as age, gender and income demographics. Today, technology can power detailed data collection from purchases, loyalty schemes and more, allowing retailers to build a much fuller picture of their customers across unlimited criteria and develop new assortments accordingly.
Sophisticated retail planning tools use artificial intelligence (AI) to sift through huge volumes of data, identifying buying patterns and making predictions about the success of products and assortment configurations.
How to navigate digital transformation in retail
Whatever your digital transformation goal, here are some guiding principles to keep in mind:
Engage with your customers
Investing in solutions that integrate all of your digital touch points can help you connect with customers and stock more relevant products, which long-term will lead to more sales and stronger brand positioning. Digital transformation solutions enable retailers to coordinate omnichannel product launch strategies and make it easier for customers to choose and purchase products from you.
Make life easier for your employees
Remote and hybrid working are the most obvious applications of digital technology on the employee side. Integrated software that enables real-time collaboration from anywhere with access to the same data makes it possible for your teams and external partners to work together faster, to streamline operations, make better decisions and speed time to market.
Use data to your advantage
High-quality data will drive strategic decisions about critical operations, such as inventory management. Digital tools that leverage accurate data can enable retailers to see real-time product availability, accurately forecast demand, reduce waste, overstocking and discounting, optimize buying and deliver a vastly improved experience to their customers.
Dedicating time and resources to digital transformation is a true investment in the future of your retail business. Effective digital transformation will determine which retail players adapt to these turbulent times, and which struggle due to a lack of integration across teams and platforms, outdated processes and impeded visibility.
Making the decision to invest in digital transformation is an enormous opportunity to strengthen your business. By keeping your strategic goals and some basic principles in mind when navigating the IT landscape, you can choose solutions that will benefit your retail business, now and for many years to come.
For a list of the sources used in this article, please contact the editor.
Paula Biste
Paula Biste is an expert on digitizing the end-to-end merchandising processes and a business consultant at Centric Software. From its headquarters in Silicon Valley, Centric Software® is the number one PLM & Planning solutions for retailers, brands and manufacturers in the consumer goods industry.
Centric provides a Product Concept to Consumer Digital Transformation Platform. Centric's flagship Product Lifecycle Management (PLM) platform, Centric PLMTM and Centric Planning, deliver enterprise-class merchandise planning, product development, sourcing, quality and product portfolio optimization innovations specifically for fast-moving consumer industries.
www.centricsoftware.com