As the Big Game nears, who are the rising retail stars in the NFL?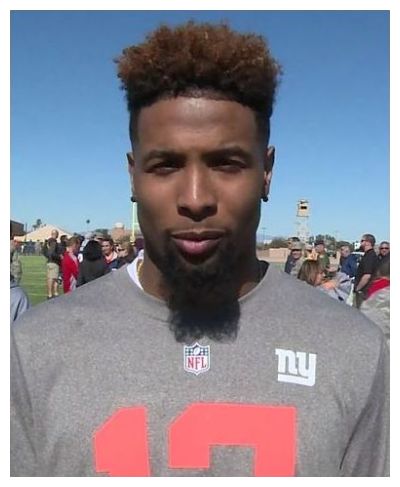 NFL PLAYERS INC. UNVEILS "RISING 50" LIST OF FUTURE TOP-SELLING STARS
Odell Beckham Jr. (left), Le'Veon Bell, Marcus Mariota, Antonio Brown andT.Y. Hilton Top Inaugural Rankings
NFL Players Inc. (NFLPI), the marketing and licensing arm of the NFL Players Association, has unveiled its first-ever "Rising 50" list, aimed at identifying for sponsors, licensees, retailers and future partners the next crop of NFL players poised to break out and rank among top sellers of licensed merchandise.
The inaugural list covers the 2014 season, highlighted by popular veteran players, emerging young stars and highly-touted college players entering the NFL Draft. Odell Beckham Jr. leads the roster of these future retail stars best positioned to influence overall sales, followed by Le'Veon Bell, Marcus Mariota, Antonio Brown and T.Y. Hilton. Jeremy Hill, Mike Evans, Jameis Winston, Randall Cobb, Kelvin Benjamin, Emmanuel Sanders, Alshon Jeffery, DeAndre Hopkins, Julius Thomas, Golden Tate, C.J. Anderson, Ronnie Hillman, Montee Ball, Blake Bortles and Julian Edelman are also included on the list.
The NFLPI Rising 50 rankings provide an objective analysis and also take into account on-field performances during the 2014 season, fantasy league popularity, early demand from current partners and licensees and new faces in strong markets as factors for sales popularity analysis. Players must not have appeared in previous NFLPI Top 50 Player Sales lists. The list of players will be updated only once annually.
"NFLPI's depth of knowledge about NFL players provides our business partners with some valuable sales and marketing insights, and the Rising 50 list is designed to be a unique resource they can use to plan for the upcoming season," said incoming NFLPI President Ahmad Nassar. "We believe the list will stir up some healthy debate while becoming a useful tool for evaluation going forward."
NFLPI Rising 50 List:

1. Odell Beckham Jr.
2. Le'Veon Bell
3. Marcus Mariota
4. Antonio Brown
5. T.Y. Hilton
6. Jeremy Hill
7. Mike Evans
8. Jameis Winston
9. Randall Cobb
10. Kelvin Benjamin
11. Emmanuel Sanders
12. Alshon Jeffery
13. DeAndre Hopkins
14. Julius Thomas
15. Golden Tate
16. C.J. Anderson
(tie) Ronnie Hillman
(tie) Montee Ball
19. Blake Bortles
20. Julian Edelman
21. Giovani Bernard
22. Andre Ellington
23. Amari Cooper
24. Brandin Cooks
25. Connor Barwin
26. Bobby Wagner
27. Latavius Murray
28. Khalil Mack
29. C.J. Mosley
30. Travis Kelce
31. Melvin Gordon
32. Jordan Matthews
33. Jarvis Landry
34. Tyrann Mathieu
35. Tre Mason
36. Denard Robinson
37. Lamar Miller
38. Jadeveon Clowney
39. Mark Ingram
40. Martavis Bryant
41. Eric Decker
42. Joique Bell
43. Devonta Freeman
44. Davante Adams
45. Carlos Hyde
46. Todd Gurley
47. Bishop Sankey
48. Kiko Alonso
49. Chris Borland
50. Brock Osweiler