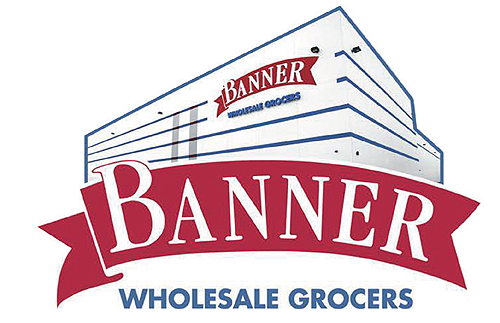 Next generation thinking
Family owned and operated since 1926, Banner Wholesale Grocers continues to shine as a third and fourth generation organization, committed to delivering excellent products, value and service to its customers
The very definition of a family owned business, Banner Wholesale Grocers (Banner Wholesale), was first founded in 1926, and has been servicing the independent grocer ever since. The company's first establishment was located within the historic 'South Water Market' section of Chicago, Illinois, where it stayed until 2001. It was then that it relocated to 3000 S. Ashland Avenue, placing it in closer proximity to the I-55 exit (Stevenson Expressway), giving its customers easier access to its facility. It was also around this time that Banner Wholesale began to incorporate a growing number of Hispanic brands into its list of items in order to accommodate the changing customer base around them.
More recently, in September 2018, the company expanded its operations further by moving into a newly built, 75,000-square foot facility, still in close proximity to the Stevenson Expressway and in the heart of Chicago. This facility has enabled Banner Wholesale to provide over 4,000 products – and counting – and remain a preferred destination for grocery stores, supermarkets, retail shops, restaurants, and other wholesale companies. Specializing in American, Mexican and Central American products, Banner Wholesale's mission remains to consistently provide the highest quality service and excellent value to its customers.
Customer interactions
Today, Banner Wholesale is both a third and fourth generation business, with Richard Saltzman holding the role of President, a title passed down from his father and grandfather before him. "One of the things my father and grandfather shared was the ability to successfully reinvent to respond to the changing landscape around them," Richard explains. "Originally, when my grandfather owned the business, it was very much into supplying European goods – which served the immigrant population of the time – as COMwell as selling a number of private label products.
"By the time my father took over the business, it was competing with the large supermarkets and other players, and this saw him pivot more into the distribution of products like tobacco and candy. This was the path we followed until around 1990, when tobacco was becoming increasingly expensive and a tremendous liability to the company. This coincided with Chicago gaining a growing Hispanic community, and so the business began transitioning slowly into stocking more Hispanic goods."
The family's work ethic – which has transcended through its four generations – has clearly played a massive part in Banner Wholesale's success. It is typified also in Richard's continued passion for the job. "We have always appreciated the value of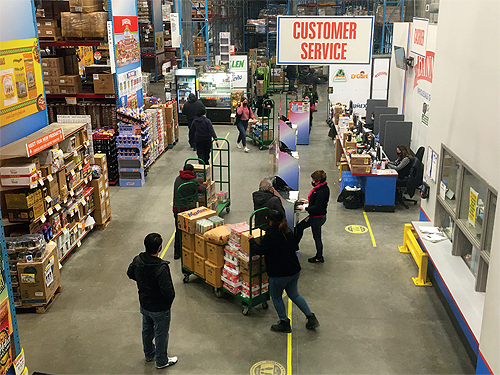 interacting with and listening to our customers, as it gives us the best idea possible of what it is they want from us," Richard adds. "That is why we are always on the shop floor. I am 70 years old, and even after 52 years in the business, I still spend three or four hours a day there on the floor speaking with our customers, because it is of such importance to us.
"By speaking to our customers, we are able to gain a better understanding of the kinds of products they want, and we have followed what we have learned from them over the years by establishing distribution networks on the Texas and California borders, which we continue to use today. This has also assisted us in bringing in Central American products when that market segment started to gain traction, so all told we have had some great success from our actions in recent years."
Unique operation
With a catalogue of more than 4,000 product lines – around 90 percent of which is held in stock at any one time – the strength of Banner Wholesale's inventory is a massive differentiator for the business. "Our customers come to us with the confidence that they are going to find what they are looking for when entering our premises, and this is in large part due to the fantastic vendors and suppliers that we have relationships with, many of whom are based down in Texas and California," Richard continues. "They help in obtaining many of those unique Mexican and Central American products that would otherwise be difficult to get your hands on. Such is our relationship with these vendors and suppliers – which have been built over a number of years – that we also have the benefit of being able to trust their judgement when it comes to what they source, and their ability to bring it in quickly and efficiently.
"When it comes to relationships with vendors, we have shown that the most important factor to consider is communication. With everyone we work with, it is essential that they understand who Banner Wholesale is and what we are all about. This is a message that has the potential to get lost in the midst of competing with the large national brand names, so it is vital that we make it happen. Then, when it comes to who we choose to work with, consistency of stock is a must, and we also look for those businesses that run timely deals or promotions on products, and who show a desire to participate in any of the programs that we regularly run."
Above all, we detailed the company's move into its 75,000-square foot building in September 2018. Richard goes on to detail how this major investment has helped to shape the future of the business. "Our premises is somewhat unique in its nature, in that it opens 24 hours a day, during which time it delivers different functions," he says. "From 5am until 2.30pm, we are open to the public as a Cash N' Carry, stocked with everything from refrigerated foods and candy, to seasonal items. We also have a Taqueria restaurant present within our building, which gives shoppers the chance to relax, eat and shop all in one place, and that has proven to be a well-received addition.
"Our second shift of the day is dedicated to preparing orders – whether these are made by phone or through our online ordering system – and filling our trucks so as to call on our customers the next day. Finally, our third shift is tasked with coming in, replenishing our shelves and making the building presentable for the start of the next day's trading. So, as you can see, it is very much a 24-hour operation, but one that our fantastic employees ensure runs smoothly every day."
For Banner Wholesale, 2020 was another busy year in the company's 95-year history, albeit one that presented a number of challenges, not least of all disruption caused by the Covid-19 pandemic. Richard and the rest of the management team have made every effort to look after their employees during this time, and continue to adapt quickly to what remains an ongoing situation. They have been buoyed, however, by the fact that even in the midst of a pandemic, its vendors and suppliers have continued to deliver the Hispanic and Central American products that its customers desire.
Moving into 2021, and Richard is positive about the outlook for both the company and the rest of the country. "So long as the vaccination program picks up pace and runs smoothly, I would hope that by the end of the year things may start getting back to some sort of normality," he enthuses. "For Banner Wholesale, I think it will be a bright year for us. Among the different goals we have for this year is to push on with promoting our in-house private label brand, Parade, introducing more frozen food items (the company has recently brought out its first line of these), and increasing sales of non-label, over-the-counter health and beauty products, as well as vitamins."
Being the third generation of his family to own and operate Banner Wholesale, Richard is especially proud of the fact that, today, both his son and daughter are heavily involved with the business. "They are already beginning to put their own mark on the business, doing a lot of work with technology, social media and so forth, which is great to see," he declares. "What this also means is that I am trying to do a little bit less than before, so stepping back a little into the background, offering advice wherever I can.
"In spite of that, this company remains very much a part of me. I absolutely love the work that I do – it feels like more of a hobby than work in truth – and it continues to give me huge satisfaction to know that, 95 years on, we still have a strong, healthy business that provides livelihoods for 100-plus people, and hopefully many, many more in the years to come!"