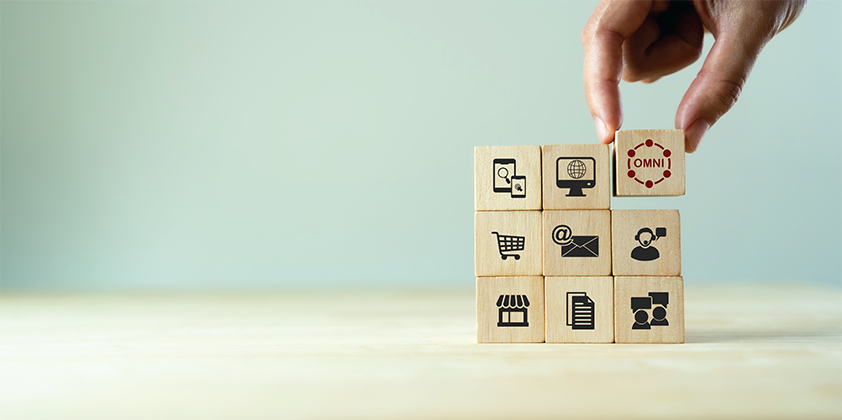 Retailers who didn't have a reliable online presence were quickly forced to adapt during the Covid-19 pandemic. Left with no option to physically welcome customers, many stores had to begin or enhance their digital channels. For some, this meant relying on an eCommerce platform that was underprepared for an online-only approach. Worse still for others, they had to create one from scratch. Retailers were immediately put on the back foot, and their ability to deliver a high-quality customer experience suffered as a result. However, from a consumer perspective, while the convenience of online shopping provided a breath of fresh air, many missed the experience of physically being in-store, sampling products, and receiving an in-person customer experience.
Fast forward to 2022. The pandemic is almost behind us and stores are open once again. Retailers are now facing a new challenge: providing the best possible service to customers who want the convenience of online shopping, but the high-quality experience of in-store shopping. With an optimized omnichannel strategy, retailers can find the right balance between online and in-store, and provide a unified shopping experience for their customers.
Seamless flow of information
The ability to effectively blend online and in-store channels is highly reliant on communication between the two. There is little more frustrating than finding a product online, only to discover that the item is out of stock once you arrive in-store – and vice versa. Retailers should be looking to provide a flow of information that is completely unhindered, from point-of-sale (POS) systems right through to their websites.
To deliver a truly great customer experience, information between channels has to flow seamlessly without any silos. This includes everything between physical and digital channels, event digital marketing strategy and customer service. Everything must be aligned and communicated effectively to ensure that customers have the most accurate and up-to-date information around product availability, delivery or pick-up slots, and even ongoing deals and promotions.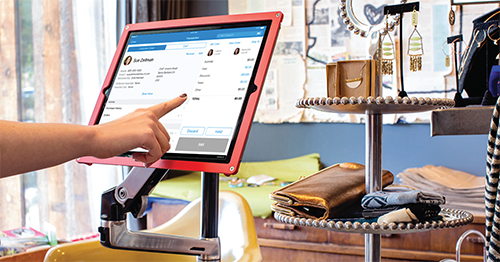 An all-encompassing omnichannel solution
Today's customers shop on their terms. If a retailer cannot meet their demands, they will find one that can. The key to not only growing a customer base, but perhaps more importantly, retaining existing customers, is to give consumers a range of purchasing options that fit their needs.
In a post-pandemic environment, with many professionals being given much more flexibility in their working hours, their shopping habits are changing significantly. They are at home more often, able to take deliveries more easily. However, they also have the freedom to buy online and pick-up in-store if they want to.
According to eMarketer, buyers will spend $95.87 billion via click and collect this year, a 19.4 percent increase year over year (YoY). Furthermore, PWC also finds that more than half of shoppers view an efficient delivery or collection service as 'always' or 'very often' important. Before the pandemic, these additional services were seen as a 'nice to have'. Today they are essential.
In order to achieve this, retailers need an all-encompassing omnichannel solution, which includes POS, order management, inventory control and customer relationship management (CRM) to ensure a consistent and streamlined experience, regardless of channel and stage of sales process.
With an omnichannel POS Software, retailers can ensure that their customers have a consistent shopping experience regardless of where they buy from or how they interact with the brand.
Remaining agile
The last few years have proven to the retail sector that flexibility is integral to long-term business success and sustainability. Those who were able to shift quickly to the requirements of the pandemic and resulting lockdowns in 2020 benefited much more than those who had previously operated with a limited eCommerce offering, let alone the retailers that had relied solely on a rigid in-store only approach.
The pandemic may be nearly in the past, but with an omnichannel approach, retailers can not only remain agile and competitive in the short term, they can use the latest technology to ensure long-term business sustainability. Retailers need to know their customers on an individual basis. They need to understand how they like to shop, where they want to do it, how they want to be marketed towards and even approached in-store.
The more retailers can cater towards their customers, the better the overall customer experience will be, and the more likely they will be to return. This can only be achieved with an all-encompassing omnichannel solution that keeps a seamless flow of information across all channels.
For a list of the sources used in this article, please contact the editor

Jonathan Mauerer
Jonathan Mauerer is VP Operations at Teamwork Commerce, a leading Omnichannel Solution, providing retailers with Point-of Sale, Order Management, Inventory Control, CRM, and Analytics. It also boasts an ecosystem of integrations with top solutions making unified commerce a seamless activity. Teamwork works closely with its partners to ensure it utilizes cutting-edge technology to meet the needs of the ever-changing retail landscape. Top retailers in over 20 countries globally use Teamwork Commerce to take the friction out of retail, providing their customers with the best possible experience.
www.teamworkcommerce.com