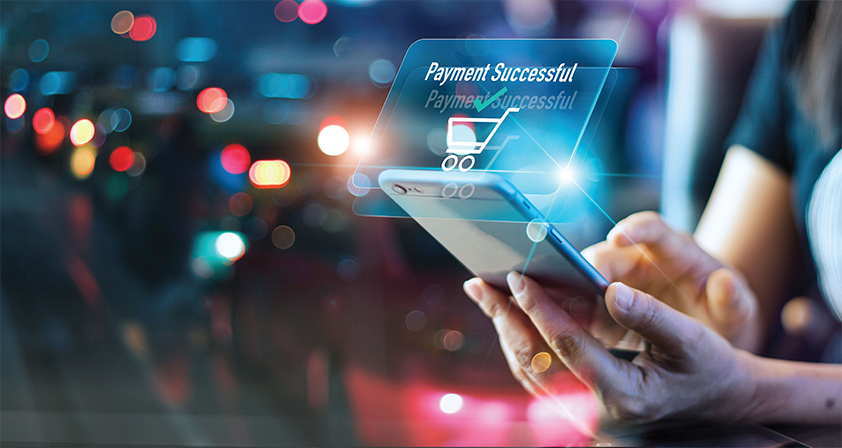 Since the outbreak of the pandemic, one of the key questions being asked by retailers is that of wider technology implemented into physical stores, and the speed at which it is installed. Rather than incremental gains, we've seen a decade's worth of technological advancement ushered into stores across just two years.
National headlines have been dominated by the major supermarkets racing to open their respective till-less concept store, each launching with various success. However, across the convenience and grocery sector – the industry that accounts for 90 percent of Britain's food shopping – this transformation has been just as prevalent.
Whilst the Coronavirus raised huge hygiene and safety concerns which destroyed consumer confidence, it also highlighted a number of pre-existing problems with the shopping experience in Britain, and now a huge proportion of us feel that their shopping experience is outdated. While consumers returning to supermarkets over the last six months may feel like they have returned to a pre-Covid normal, the question that faced retailers over the past two years was not 'when will things go back to normal' but rather 'how can we adapt to succeed and serve customers in a post-Covid-19 world?'
Consumers have en-masse responded to the question of retail technology, seemingly to be in overwhelming favor of greater integration. According to research data from buy now, pay later (BNPL) giant Klarna, 80 percent of UK consumers believe retailers need to invest in new technology. The findings of the report unveiled that UK shoppers are looking to integrate new technologies in their shopping experience, both online and in-store, with flexible payments and comparison services on top of their wish list.
The circumstances brought about by Covid-19 have clearly called for a new way of doing things and retail tech will help supermarkets, stores, bars and restaurants to do just that. Widespread and continual implementation of technology has helped the sector do away with time-consuming queues, unhygienic checkouts, complicated store layouts and confusion about where products are and whether they are in stock.
The benefit of implementing retail technology also means that retailers are more likely to be flexible in adapting to the evolving needs of their customers. We have seen across the industry that the implementation of end-to-end tech solutions are sure to help supermarkets streamline and modernize the shopping experience in keeping with the constantly changing retail landscape. Indeed, national research from Ubamarket has shown that the traditional means of shopping has been rendered obsolete. The data unveiled that 50 percent of Brits have not used cash since the start of the pandemic, and now, over 20 million people want their shopping experience to require as little human interaction as possible.
Paying for your shopping in-app drastically reduces consumer's exposure to potentially dangerous interactions, eradicating the need to stand in queues or use the tills. Ultimately, if retailers are willing to implement retail technology, we could make the weekly shop far safer and more hygienic for everybody in the UK.
Therefore, in the period of time required for autonomous retail models to become refined and affordable, there is an opportunity for retailers to benefit from a frictionless model through proven, low cost, high quality 'Scan, Pay, Go' (SPG) solutions. Successful deployment of SPG is largely dependent on the retailers' ability to convince customers to download and use their app, as opposed to any practical barriers linked to the technology. It also demands ongoing commitment in making that customer's app experience as rewarding as possible so they continue to use it but, once this is achieved, statistics show a 92 percent repeat user rate.
For the widescale implementation of SPG to be a success, basic functionality must be robust and must work flawlessly. Registration must be fast, simple and ideally a one-off task while the app needs to be intuitive with minimal touchpoints. Scanning must be simple and seamless, payment must be integral, flexible, till-less, compatible with POS systems and payment gateways and with affordable gateway/transaction fees. The shopping list should be automatic and interactive too, i.e. items recognized and crossed off as you scan.
While the major supermarkets are currently trialing their futuristic unmanned concept stores, the cost of implementation is still extremely high. For example, Aldi's 'just walk out' store in Greenwich has cost a reputed £1.8 million to install. For smaller grocers and convenience stores that house the majority of our shopping, these budgets are not available. During a cost-of-living crisis that has wider implications for the operational costs of businesses, a good app will reduce the amount of hardware you need in-store and all the associated costs.

Will Broome
Will Broome is Founder and CEO of retail tech pioneers Ubamarket. Ubamarket provides retailers with their own white label 'scan and go' in-store app. A high-tech, low-cost solution that's simple to implement and revolutionizes the shopping experience.
International Patents Pending.
https://ubamarket.com