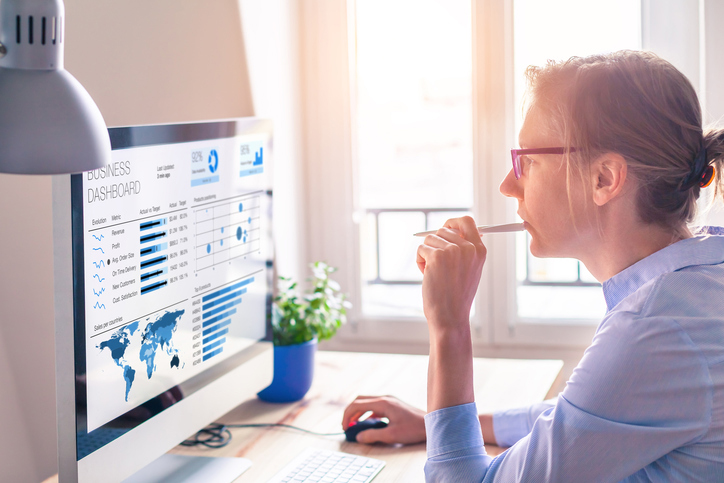 Retailers offer insights on how to leverage big data and technology
to implement store-centric approaches to visual merchandising.
By E.Y. Snowden
Contrary to some gloomy headlines of the last several years, retail stores as a whole are enjoying healthy growth, with leaders that are proving to be extremely competitive and dynamic. Although new technologies, the convergence of physical and online channels, and elevated consumer expectations have disrupted traditional retail practices, successful retailers are reimagining the store environment to be more responsive to customer demands, providing relevant and engaging in-store experiences. A survey of 250 retailers found out from these leaders which merchandising tools and practices set them apart.
Planning and implementing store environments that are relevant and engaging across a network of different store formats and a nation of diverse consumers requires the use of three categories of sophisticated tools that didn't exist for retailers of the past.
Big Data: Identifying, collecting and putting to work the data from your business, payment systems, websites, customers, sensors, phones, cameras, local markets, demographics, macro-economics and more have become a necessary staple for the retail world.
Insights: Getting analytical – acquiring the tools, talent and adopting related practices – is the new mandate to generate winning insights and enable them to drive your business responsively, incorporating data-driven insights into day-to-day business processes.
Execution: Translating big data and insights into an experience responsive to the local market, and adapted to each unique store's attributes, is where the rubber meets the road. At the core of doing this well is improving visual merchandising: selecting the right location for the right products, deciding how to display them with related marketing information and executing with precision in every store. Surprisingly, this "last mile" of the supply chain has yet to be digitized for many retailers, even as they implement new digital merchandising tools and best-practices in other areas across their enterprise.
As the retailer survey found, these new digital tools and practices around big data, insight and execution really matter: Those who use them the most (rated Level 5 in the survey) are averaging 7 percent year-over-year sales growth, while those don't use them (rated Level 1) aren't growing at all.
Why Does Data Matter?
While it's common for leading retailers to invest in big data to power merchandising elements like assortment planning, the survey's Level 5 respondents take big data deeper into their merchandising processes: 93 percent of Level 5 merchants are driving visual merchandising decisions with data and 100 percent are using digital models of exact store layouts.
They are collecting and leveraging data on store assets (fixtures, SKUs, POP, floor plans, etc.) to maximize value from assortment planning output, and creating store-centric plans that optimize each recommended SKU's space and placement based upon the unique attributes for each individual store.
Efficient Execution
Gone are the days of traditional one-size-fits-all planograms. Today's best merchandisers are taking advantage of the unique plan they create for each store to automate and guide associates through the visual merchandising process.
This can include automating store reset planning; using purpose-built apps to communicate updates, promotions, and product launches; and using store data to customize these activities to each store. At the store level, it can include using mobile devices to guide the placement of products and promotional materials and incorporating data in the analysis of merchandising completion, compliance and effectiveness.
By providing step-by-step guidance for store associates executing merchandising directives in store, products and promotions are placed on time and according to plan. When that happens, customers have an easier time finding what they came for and, even better, finding the relevant impulse purchase next to it they didn't expect.
Retailers can then add the information they capture from stores regarding visual merchandising execution to their digital store model. The result is the ability to adjust store plans based on data captured and restructure campaigns in a fraction of the time.
Retail leaders take a store-centric approach to visual merchandising, using digital tools to simplify tasks for associates and iterate faster. With ever-increasing demand for personalization, localization and unique store formats, time is of the essence. Using store-centric digital tools to execute data- and insight-driven decisions, retailers can deliver immersive store experiences at scale and avoid becoming tomorrow's tabloid headline.
E.Y. Snowden is the president and CEO of One Door, a leading provider of cloud-based merchandising software. Snowden brings more than three decades of wireless, retail and software expertise to One Door. Follow @onedoorretail.