Brand Licensing Europe Preview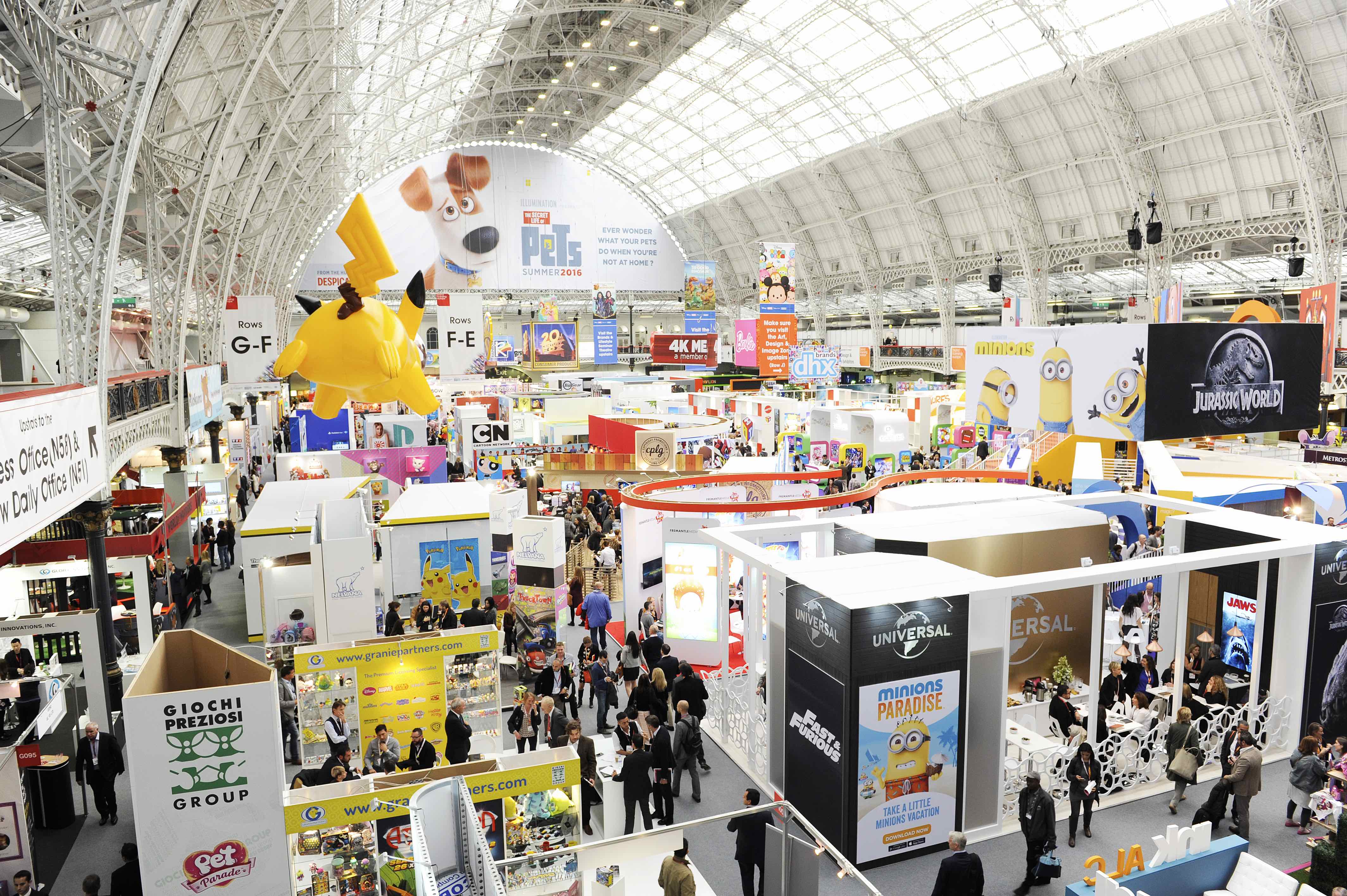 Brand Licensing Europe aims to aims to provide an engaging platform where attendees can network with the right people. By Bianca Herron
Brand Licensing Europe's (BLE) 2017 Brands & Lifestyle seminar program will feature the Victoria & Albert Museum, Imperial War Museum and The National Gallery, Penguin Random House, The Smiley Company and Beanstalk.
Brand Licensing Europe takes place Oct. 10-12 at Olympia London in the United Kingdom. All seminar sessions are free to attend and will be available on a first come, first serve basis.
Highlights of the show include an intimate 'In conversation with' interview with the Victoria & Albert Museum's Director of Business Development and Licensing, Lauren Sizeland; a presentation from football brand Juventus; a session on innovation and creativity from Angela Farrugia and Lisa Shapiro at CAA-GBG, and a brand licensing panel chaired by Richard Pink with contributors Susan Bolsover at Penguin Random House, Christine Cool at Perfetti Van Melle, Gabrielle Sims at Fat Face and Nicolas Loufrani at The Smiley Company.
CAA-GBG's Executive Vice President and Group Managing Director Angela Farrugia will co-present her session with Lisa Shapiro, senior vice president of retail development. Farraugia notes that without innovation, fresh ideas, people or products are not possible.
"Our session at BLE will look at how to support a culture of innovation and inspiration to avoid stagnation," Farrugia said in a release. "Creating a culture that delivers extraordinary results and keeps this amazing industry full of vitality and prepped for continued growth. Great work comes from inspired people. I hope our session will inspire the industry to keep innovating."
This year's program will be the "most exciting" to date, BLE Brand Director Anna Knight added. "It features an unmissable combination of complementary presentations, interviews, demonstrations and panel discussions designed to bring the world of brand licensing to life, and with sessions on food and drink, heritage, sport, fashion and corporate brands."
The Right Connections
Exhibitors and visitors are able to request and pre-book business meetings ahead of the event this October with BLE's Matchmaking Service, a free, easy-to-use online service launched at BLE in 2016. The service has proved successful with more than 1,200 business meetings arranged last year, and more than 13,500 online profiles created.
According to BLE, 61 percent of exhibitors met more visitors than expected. The service allows users to pre-book 1-2-1 meetings with the right partners, organize their schedule to make the most of their time at the show, and search for relevant contacts interested in partnering with their specific business category.
This year, the Matchmaking Service incorporates a host of new system enhancements, including improved search functionality. This increased accuracy will make it easier for visitors and exhibitors to request meetings with the businesses and brands of most relevance to them, Brand notes.
"Since launch, we have improved the portal's functionality and based on the recent second outing of the service at Licensing Expo earlier this year, we're confident that we'll see even more meetings arranged at BLE this year," she says. "At BLE, we continuously look for ways we can increase exhibitor ROI and improve the visitor experience, and the matchmaking service ticks both of those boxes."
Key Engagement
The Licensing Academy program at this year's BLE will focus on key trends affecting the future of licensing in Europe, including Brexit, gaming and toys.
"The one word that's become synonymous with Brexit over the last year is 'uncertainty' and that's just as true for the licensing industry as it is for everyone else," says Kelvyn Gardner, managing director of LIMA U.K.
Gardner's popular BLE session, Introduction to Licensing, will pinpoint what the potential implications of Brexit could be for licensees, licensors and retailers. "How we can all navigate our way through any challenges it throws our way, [is] dependent on the various potential outcomes at the end of the negotiation period," he adds.
Other notable sessions on the program include John Burns at Gately's Brand Licensing: The Seven Deadly Sins; What Role Does Subscription VOD currently play in our television viewing habits? presented by GfK's Sam Tuck; the day one keynote panel Gaming: Dispelling The Myths; and Co-founder of Mojo Nation Billy Langworthy's panel Playing With Brands: A Look At The Design Process Behind Toys and Games.
"Whether it's board games that adapt an IP and reflect its style, narrative and tone via gameplay, or toys that embrace the latest tech to bring much loved characters to life in innovative ways, the world of licensed toys and games has never been as exciting as it is right now," Langworthy says.
"The Playing with Brands panel will see designers lift the lid on how they go about creating licensed toys and games, dissecting the creative constraints and potential pitfalls involved in bringing characters and IP to life in this way," he adds. "We will also look at how the toy industry's relationship with licensing has evolved over the years."