Callaway Golf Releasing Its New X Hot Drivers This Month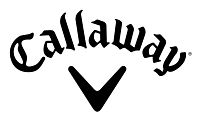 Jan. 3, 2013 – Callaway Golf Company today announced its new line of X Hot Drivers and Fairway Woods, configured for blistering ball speeds and distance gains. Already adopted by some of the longest-hitting players on the worldwide tours, including newly-announced Callaway staff professional Gary Woodland, the new line of X Hot Woods are a result of Callaway R&D designing clubs for the best players in the world, and using optimized design progression and adjustability to make them accessible and high-performing for all players. This collection of hot, distance-promoting drivers and fairway woods will be available at golf shops nationwide starting on January 25, 2013.
Distance gains with the new X Hot Driver have been achieved with a host of design and engineering advancements that make the new drivers fast, hot and more lightweight than their predecessors. Callaway employed its Speed Frame Face Technology that increases ball speed, saves weight and optimizes stiffness and stress distribution across the face for more efficient energy transfer. The new face technology promotes more – and more consistent – distance, even on off-center impact. Also, by decoupling the face performance from the rest of the driver head, Callaway R&D is able to boost ball speed without sacrificing optimum trajectory.
"With the X Hot Drivers, we pushed the Speed Frame Face's efficiency to a new standard, producing high ball speeds while maintaining the trajectory and accuracy that discerning golfers demand," said Dr. Alan Hocknell, SVP, Research & Development, Callaway Golf. "The fast face on X Hot is one piece of the puzzle, though. We went to great lengths to configure the X Hot drivers not only to promote distance, but to progressively optimize performance for various player types."
In addition to the X Hot Drivers, Callaway is bringing a new line of fairway woods that Tour Pros, the blogosphere and industry insiders have been buzzing about in recent weeks, the X Hot Fairway Woods. Aiming to deliver the hottest, most versatile and most complete fairway woods in golf, Callaway R&D engineered a Forged Speed Frame Face Cup made of high strength Carpenter 455 stainless steel that is, remarkably, up to 40 percent thinner than last year's fairway wood face – with a 90 percent larger sweet spot – jamming the CT level right up against the limit allowed by the USGA. As a result, the Forged Speed Frame Face Cup produces significantly hotter responses all over the face, and does so with superior launch conditions.
"We are seriously proud of the X Hot Fairway Wood's design and performance. We think we have set a new and extremely high bar in the fairway wood category," said Hocknell.