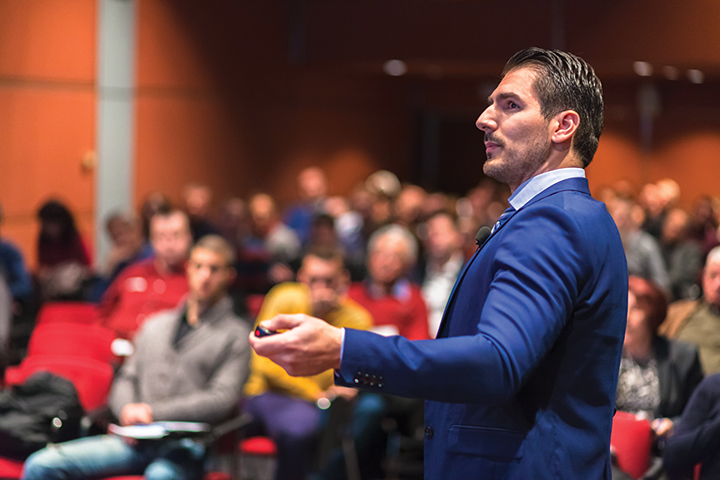 CES is a high-level business event that touches every industry, reflecting and driving global technology innovation as it evolves. By Bianca Herron
CES® 2018 will bring together more than 170,000 attendees from more than 150 countries when it convenes Jan. 9-12 in Las Vegas. Touted as the world's gathering place for all who thrive on the business of consumer technologies, CES's exhibit floor boasts more than 2 million square feet featuring 3,900 exhibiting companies.
From keynote addresses to more than 300 conference sessions and events and awards, CES has it all. The CES 2018 conference sessions touch on nearly every topic arising from the show floor including key trends as well as emerging technologies.
Taking the Podium
Owned and produced by the Consumer Technology Association (CTA), CES is one of the world's top podiums for CEOs. Esteemed speakers tout disruptive technology and envision new trends and markets through the CES conference program.
This year's keynotes will take place in two venues this year — the Venetian's Palazzo Ballroom and a new location, the Monte Carlo's Park Theater. Intel Corporation CEO Brian Krzanich will return to the CES keynote stage to deliver the pre-show address Monday, Jan. 8, in the Monte Carlo's Park Theater.
Krzanich last delivered a CES keynote in 2016 where he outlined the expanding boundaries of technology and how the world is being reshaped. The following year he hosted a first-of-its-kind press conference in virtual reality (VR) at the show.
This year, Krzanich returns with a keynote that will explore how the industry is entering an artificial intelligence revolution. Additionally, he will showcase the new experiences that are possible when the power of data is unlocked, according to a release.
"We love hosting Brian Krzanich as a CES keynoter," Gary Shapiro, president and CEO of CTA said. "Not only is he an incredible visionary, but he backs up his visions with action. Intel's focus on data combined with Brian's forward-thinking outlook is shaping innovation of the future.
"Brian's fourth keynote at CES will show how Intel is taking the next steps to reimagine how data will create amazing new experiences that will transform daily lives," he adds.
In addition, Huawei's CEO of Consumer Business Group Richard Yu will deliver a keynote address Tuesday, Jan. 9, in the Venetian Palazzo Ballroom. In 2017, Yu took to the CES keynote stage to discuss the future of mobility, specifically in the areas of artificial intelligence (AI), virtual reality and connected technologies.
He returns in 2018 to share Huawei's exploration on future connectivity and strategy in AI, the Internet of things and new smart devices. Yu's keynote mirrors many of the key industry trends that will be showcased throughout CES.
According to a release, numerous exhibitors at CES will display the latest connected technologies, specifically focused on IoT, 5G connectivity, transportation, artificial intelligence and data analytics.
"Mr. Yu is an industry visionary pioneering the future of mobility," Shapiro said. "Under his leadership, Huawei has become a world-class, global brand that represents innovation and the power of connectivity. We look forward to welcoming Mr. Yu back to the CES keynote stage."