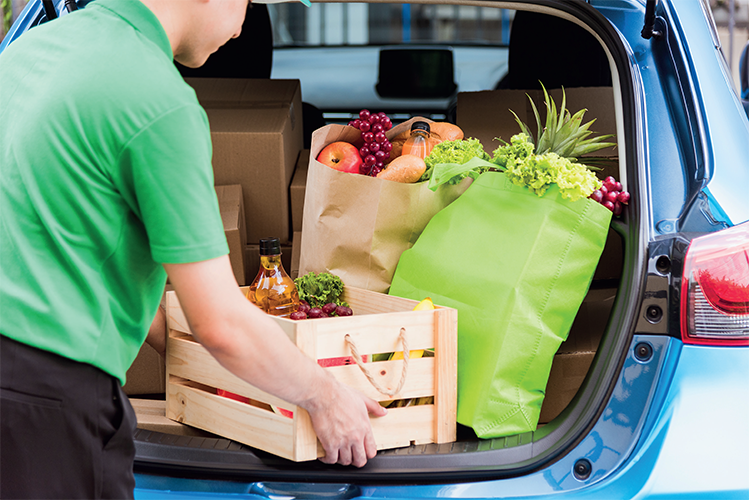 Adaptability has always been essential in retail, but it has never been more needed than it is now. In the last year, we saw small and midsize businesses (SMBs) adjust their operating models. Overnight, they invested in software to enable remote operations and supported their employees with virtual collaboration tools – all with the goal of delivering a great customer service experience.
One of the biggest common denominators of their success has been the transition from a traditional business model to clicks and bricks.
The rise of BOPIS retail – powered by technology
At the start of the pandemic, businesses were quick to implement contactless customer experiences seemingly overnight. The implementation of such rapid operational changes were only made possible because of technology and software.
In the Small Business Comeback survey conducted by Software Advice of over 500 small businesses in the US, 70 per cent said most or all of their contact with clients is now conducted virtually or remotely.
Thanks to established software platforms such as ecommerce tools,POS systems, and customer relationship management software, businesses were able to take advantage of the software features almost immediately and quickly continue to meet the demands of their customers.
The survey also found that an overwhelming 84 per cent of small businesses adopted new software last year, with 87 per cent achieving their software goals by the nine-month mark.
Delivery and curbside pickup will drive tech investments
Consumers have become accustomed to the BOPIS retail model, and regardless of the status of the pandemic, online ordering and curbside pickup have provided an easier and more convenient way to shop.
It's evident that retailers recognize the role software and technology play in meeting their customers' needs in this new normal.
According to the Small Business Comeback survey, more than three in four respondents said software and technology will become a core part of their businesses and strategies moving forward.
Additionally, respondents were asked how this year's software and tech budget will relate to 2020 budgets. It was found that the SMBs plan to spend about the same amount (38 per cent) or more (45 per cent) on software this year than they did last year.
Finally, respondents were asked which actions they're prioritizing for 2021. Unsurprisingly, establishing a delivery or curbside program was the top priority for small businesses this year.
How to successfully transition to a clicks-and-bricks strategy
If you're one of the many SMBs weighing out how to transition to a clicks-and-bricks model, it's important to think about where your priorities should lie as you convert to digital.
Respondents to the Small Business Comeback survey shared their top priorities, such as:
● Communicating business changes to customers
● Enabling online checkout and payments
● Converting existing operational processes to provide services such as delivery and curbside pickup
With those priorities in mind, here's a checklist to help your transition to BOPIS retail:
● Don't have a website? Get one
o This is a must-have in launching BOPIS services. Without a polished website, nothing else in this process matters
● Start with the right software
o Once you've established your online presence with a website you'll begin the process of researching, pricing, and selecting your ecommerce software
● Choose which products you'll offer online
o Ramp up slowly by offering a smaller selection of products initially, then gradually grow your product list
● Work out all policies before launching
o Ensure your shipping and return policies are established beforecustomers start purchasing your products online
● Don't forget marketing
o Once you've launched your BOPIS services, be sure to tell your customers about them. Social media promotions and email marketing are your friends.
Agnes Teh Stubbs


Agnes Teh Stubbs is a senior content analyst for Software Advice covering technology and trends within the retail and restaurant space. She has previously written for Bloomberg, CNN, and Vimeo.
Software Advice™ helps businesses navigate the software buying journey. Industry-specific advisors guide people through the selection process and provide personalized software recommendations. Software Advice has helped more than 825,000 businesses find the right software through 1-on-1 advice, objective research and actionable insights.
www.softwareadvice.com
Survey methodology
The Software Advice Small Business Comeback Survey was conducted in January 2021. We surveyed 527 small-business 'leaders,' defined as full-time business owners, leaders, or entrepreneurs in small to midsize companies in the US with up to 500 employees. We used screening questions to narrow our respondents into those with relevant experience and expertise, and worded the questions to ensure that each respondent fully understood the meaning and the topic at hand.