CONNECTIONS Summit: Lowe's to showcase Iris platform and connected home solutions during networking reception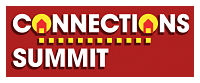 Jan. 3, 2013 – Parks Associates today announced Lowe's as the exclusive sponsor of the CONNECTIONS Summit networking reception, January 8 at 2013 International CES in Las Vegas. The reception starts at 6:00 p.m. following a full day of sessions addressing connected CE, home systems, tech support, and value-added services. The reception will showcase Lowe's Iris platform and feature networking opportunities to discuss strategies to engage consumers with new home controls and management solutions.
"Lowe's entrance into the smart home market is an important and potentially game-changing step," said Stuart Sikes, president, Parks Associates. "The retail channel allows consumers to touch and test these solutions, an important step toward broader adoption. We are eager to see Lowe's solutions at the CONNECTIONS Summit reception."
Parks Associates research shows U.S. consumers are reluctant to take on new service fees, with only 15% of U.S. broadband households willing to adopt subscription controls packages. However, the percentages increase dramatically for individual controls components: 56% would buy door/window sensors, 53% would buy door locks, and 44% would purchase lighting controls. This research shows strong potential in selling equipment with security and control features through a retail channel that consumers can expand over time to incorporate additional features.
Iris allows consumers to monitor and control their home from their computer, tablet, or smartphone. Lowe's designed these products and services to appeal to mainstream consumers, who can purchase simple and affordable bundles that make their homes safer, more energy efficient, and convenient to manage.
Kevin Meagher, VP, GM, Smart Home, Lowe's Companies, Inc., is speaking in the 1 p.m. session "Convergence in the Connected Home: Partnership Opportunities," which also features speakers from IBM, Verizon Telecom, Hitachi, EcoFactor, and Qualcomm.