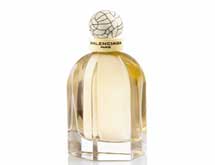 Known for its creative approach to fragrance, this global leader is now making a name for itself in beauty care as well. With more than 100 years of experience behind Coty Canada, Inc., Jeff Wagstaff, president and general manager of Coty Canada, can accurately deduce how the company has stayed in business for so long. It all comes back to the company's motto of faster, further, freer, which Wagstaff said has long encapsulated Coty's approach to business.
"It's a motto in transition because we're a company in transition," he said. "We've gone from a small global company to a worldwide top-10 beauty company because at our roots, we're still entrepreneurial."
Coty is a $4 billion company, which is a large entity but small in respect to the beauty market. The company's history and world renown stems from its relationship with fragrance. Its founder, Francois Coty, is often considered the founder of the modern fragrance industry. Although more than a century has passed since Francois Coty first made a name for himself, Coty hasn't stopped finding new ways to innovate the fragrance industry. In the past year, the company has signed a number of new licenses, including that of Roberto Cavalli; Bottega Veneta; and Balenciaga, which is widely considered one of the leading couture brands alongside Chanel and Dior.
Coty has also continued developing its Marc Jacobs franchise. Last fall it launched Lola, which Wagstaff describes as a fragrance that's whimsical with a casual sophistication. This year, Marc Jacobs developed a male scent, Bang. "For the first time, Marc is featured prominently in the advertising," said Wagstaff. "It's a new, rough-and-tough Marc and bottle, no fashion included."
Staying loyal
At the same time, Coty isn't diminishing its loyalties to its top fragrance houses. With Chloe, it's launching Love Chloe, a fragrance that's elegant and free-spirited for a woman that embraces a love of life. It's also launching Calvin Klein's premium female fragrance, Beauty, which features Diane Kruger in its branding. Calvin Klein Beauty was created around an abstract interpretation of a lily—the neo-lily that brings an intense luminosity, radiant facets, and memorable trail, said Wagstaff. "We see this scent as being the powerhouse on the female side of our fragrance business."
Coty's broader distribution strategy for fragrance was boosted with the signing of the Guess license at the beginning of 2010. The company just launched the first Coty-developed Guess fragrance, Guess Seductive, and has high expectations for its success.
Wagstaff said Coty Canada's goal with its fragrance division is twofold: one is to reinforce its strong franchises such as Marc Jacobs, Calvin Klein, and Chloe, continuing to support the strong brands within those franchises while adding newer scents. "At the same time, we're adding more brands to our portfolio, particularly on the ultra prestige section, which is an area in which we were underdeveloped."
Coty has also continued to bring celebrity personalities to life with fragrance. It found success with Gwen Stefani, launched Beyonce's signature fragrance in the spring, and recently signed Lady Gaga. Although many say the celebrity fragrance category is past its prime, Wagstaff believes that with Coty's experience, this is still a strong performing category.
"If you have strong celebrities with unique brand positioning, and you can translate that person's brand positioning into a fragrance, you will have a winner," he said. "But if you just put a person's name on a bottle and it doesn't tie in with the positioning of the individual, it won't resonate with the consumer."
Branching out
In the past few years, Coty has also stepped up its focus on its color category. One of the biggest successes comes from its Rimmel brand, developed by Eugene Rimmel. Wagstaff said Rimmel is considered the founder of mascara—so much so that in certain markets, mascara is referred to as a Rimmel.
"We acquired that business 15 years ago, dramatically redesigned it, retooled it, and re-launched it about 10 years ago," he said, adding that the key to rolling out a successful cosmetics brand is not only diversifying the message behind the different product categories, but also keeping it fresh with new faces to support it. "Kate Moss continues to be the key spokesperson of the brand, but we recently added Coco Rocha, the Canadian supermodel; Zooey Deschanel, the popular American actress; and Georgia May Jagger, daughter of Mick Jagger."
In 2009, Coty Canada acquired both the Sally Hansen brand and Dell Laboratories. Throughout 2009, the company learned how to integrate the North American-based business, which includes high-end and entry-level brands, into its portfolio.
"In Canada and the US, Sally Hansen is more than 50% of the nail color market and more than 70% of the nail treatment market," said Wagstaff. "Our goal and mission was to not only integrate the brands, but also combine processes and sales organizations."
The company also harnessed the power of its product development of shades and formulas, starting with nail color, to boost the Sally Hansen brand. It next consolidated the whole of its efforts and rolled out the World of Sally Hansen, including retooled implements such as tweezers, eyelash curlers, nippers, and clippers, to name a few.
The idea, said Wagstaff, is to rebrand and modernize Sally Hansen implements, making them more ergonomically effective to better meet consumers' needs. "We say it's all about the tips and the grips," he said. "As a result, the control a woman has in using these devices and beauty tools has improved dramatically. This is one of those marketing opportunities that enables you to build a business and bring something new to the marketplace."
Growing up
Now that Coty is a worldwide top-10 beauty company, it's had to grow up in some ways. Behind the scenes, the company has focused on modernizing its distribution systems, investing in information systems, developing operational best practices, and becoming more of a global company.
"What's still in our DNA, our competitive advantage versus some of the more established beauty companies, is our entrepreneurial spirit," Wagstaff said. "We want to be a leader in the beauty market, and we now have the tools in place."
One of Coty's more significant North American investments was implementing the SAP enterprise system it had used in Europe for years. The process took about two years, and the system went live in the middle of 2009. SAP processors enable the company to capture more information in a standardized fashion, opening access to information to help develop disciplined processes for the company to use when it goes to market.
"To have integrated distribution systems and supply chains, you need robust systems and processes, and SAP is that type of system," said Wagstaff. "You cannot go too far off track or have a lot of uniqueness across the business model as you get larger because it's not sustainable."
Both globally and in Canada, Coty has grown tremendously since Wagstaff joined the company 17 years ago, but he said the company has a lot of potential and has maintained the same culture that pulled him in almost two decades ago. "It's a fun place, and that's why I'm still here."