Create Loyal Customers: How to Please Buyers at Your Retail Store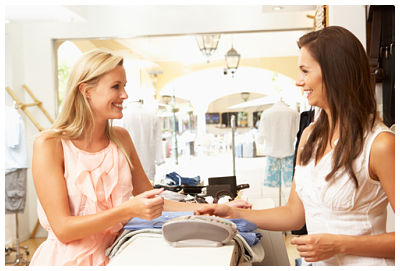 If you have been in the retail business for many years, you have discovered the simple key to survival: customer satisfaction. A happy customer will become loyal to a retail business for a lifetime and allow you to weather through slow sales periods. However, finding the right way to please your customers is difficult, as every one of your competitors is trying to draw those same customers to visit their stores. About 55 percent of business owners in the U.S. believe that customer service is the top way to differentiate a business from competitorsin an effort to retain customers, according to the Sage's Business Index.
Utilize the following strategies to make your customers happy when they shop at your retail store.