Design Plus named official licensing agency for Kikkoman in the United States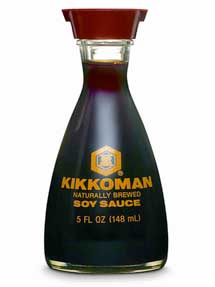 April 30, 2013 – Tact Communications, newly appointed master licensing agent for Kikkoman Group, the world-renowned Japanese food manufacturer and #1 soy sauce producer, in conjunction with ZenWorks, have named Design Plus as the official licensing agency for Kikkoman in the United States. As a trendy Atlanta boutique, Design Plus specializes in blending tradition and innovation and like Kikkoman's slogan of "Seasoning Your Life", it is set to stimulate and enrich licensees and retailers alike, while seasoning the life of the consumer.
"The big secret is in the little bottle," says Carol Janet, CEO of Design Plus. "Bold flavor profiles continue to trend as consumers demand more authentic ethnic cuisine. Kikkoman is one of the top food brands associated with Japan and Asia, fusing flavor and lifestyle to match the times and enhance the consumer experience."
Drawing inspiration from the Kikkoman heritage, Design Plus promises licensees a wholehearted flavor to season their merchandise. An all-purpose style guide is currently being infused with artwork to act as a subtle guideline. Design Plus will unveil its consumer product program at Licensing Expo 2013, but as of now all categories are available for licensing.