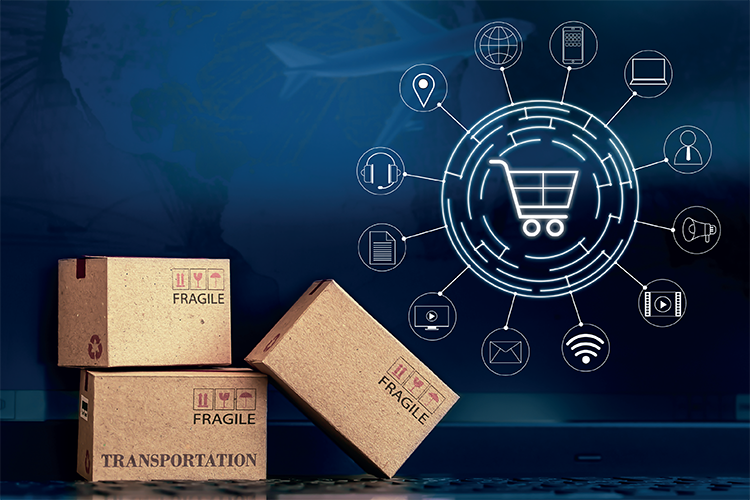 The New York Times confessed in its October article: "We didn't even have a logistics beat before the pandemic. Now we do." There is no doubt the challenges faced by retailers today are felt in the world at large in ways many never expected.
While consumers today may have more understanding of – and perhaps, even sympathy for – what was once considered a seamless and 'invisible' process of retailers and suppliers, the impact of empty shelves with the negative customer perception in the festive season cannot be underrated. Unstocked shelves, product shortages of advertised items, customer service complaints, and lost sales are not the only challenges. Along with the significant potential compliance issues, legal action for failure to make available advertised items is surely among the issues every store is fighting to avoid.
At the same time, to suggest that supply chain issues will significantly improve in 2022 is to ignore the structural changes that are often well outside of the traditional retail industry. Truck drivers retiring at a higher rate than new drivers coming into the industry; aging road and railroad infrastructure; and higher global shipping rates are among issues that won't be fixed just because we ring in the New Year.
Amid the peak of the holiday season, smart retailers are those implementing practical tactics to ride out the wave, while also building for the future.
Immediate actions for much-needed relief
There are multiple actions that retail executives can take immediately to combat supply shortages during the holiday season.
When it comes to merchandising, businesses can provide more flexible planogram options so that store can 'cover' shelf holes with other products. They should shift planned gross margin reductions from promotions and advertised goods to item substitutions that drive customer satisfaction. Another tip is to clearly communicate anticipated out-of-stocks on promotional items to stores. Where promotion and advertised items may be out of stock or in short stock, leaders can proactively direct stores to substitute specific items and recommend alternatives.
On the supply chain and merchandising side, retail companies should narrow product assortments to simplify supply chain and store operations. They can review vendor KPIs, such as perfect order and on-time-in-full, to encourage vendors to ship what they have as soon as possible. Another thing retailers can do is to support direct-to-store vendors (DSD) through their in-house supply chain capability.
Addressing substitutions on the retail operations front, companies should loosen their substitution policies to prioritize customer satisfaction immediately. That means ensuring that all front-line staff are aware of customer satisfaction policies and the full scope of decisions that individual store associates can make to address customer concerns when items are out of stock. Pricing teams should review and adjust product family pricing structure to encourage substitution without an additional cost. For example, for items with multiple pack sizes, such as breakfast cereal, stores can adjust pricing so that the per-unit price is the same across all pack sizes. Despite the holiday frenzy, retailers should be ever more vigilant in replenishing and refreshing the shelves before the store opens and after the store closes. They can also, where possible, fulfill buy-online-and-pick-up-in-store orders outside of the store hours so that products on the shelves can be reserved for in-store customers.
Additionally, for online operations, businesses should ensure that product recommendation algorithms are recommending in-stock items and adjust 'featured product' algorithms to highlight items with strong in-stock positions. And, if items are not available, it's wise to transparently communicate available dates and delivery timeframes to set the right expectation for customers.
Finally, and most importantly, retailers would be smart to adopt short-term labor management tactics that improve workforce productivity and retention. These tactics include moving full- and part-time store team members to set schedules and lengthening shift minimum durations. Putting store leadership teams on the sales floor during peak sales hours and decreasing non-customer facing activities, such as cycle counts and administrative tasks, are among other strategies to increase staff satisfaction and retention.
Keeping eyes on the future
Much the way Covid-19 has become something to live with for the foreseeable future, retailers need to come to terms with the reality that current supply chain challenges are more than short-term.
This means businesses need to reconsider competitive strategies in light of persistent supply chain issues. Competitive levers that are at risk due to supply chain constraints – such as low cost and broad assortment – may need to be de-emphasized in favor of competitive advantages that are more achievable in the current supply chain context. This could mean retailers would be well-advised to consider competitive strategies like local sourcing, innovation, community, and sustainable commerce. Digital technologies will, no doubt, play a significant role across these areas.
In the age of thriving e-commerce, another area for retailers is to partner with logistics companies on the advancement in the last-mile delivery space. A recent study by Tata Consultancy Services and Carnegie Mellon University found that parcel consolidation, where multiple shipments are combined in a single delivery, can alleviate the rising cost and labor shortage and provide a lever to improve consumer satisfaction. Perhaps, to a surprise of some retailers, seven out of ten (68 percent) US consumers are willing to receive all their non-essential parcels on two set days each week instead of a daily delivery, and they are even more willing to opt in in exchange for incentives. Businesses need to challenge the assumption that 'next day is best day'. This strategy will require tight collaboration between the retailer and shipper, but the cost implications, environmental benefits and customer satisfaction improvements are hard to ignore.
Retailers that will take these challenges in their stride will ultimately build an ever more resilient brand and improved consumer experience that will stand the test of time.
Matthew Lekstutis
Matthew Lekstutis is the Supply Chain Consulting Lead for Tata Consultancy Services (TCS). He has over 20 years of experience as an industry executive and advisor including CEO/COO level P&L management responsibility. Tata Consultancy Services is an IT services, consulting and business solutions organization that has been partnering with many of the world's largest businesses in their transformation journeys for over 50 years. TCS offers a consulting-led, cognitive powered, integrated portfolio of business, technology and engineering services and solutions.
www.tcs.com