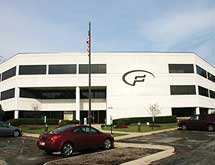 This private label sales and marketing broker reevaluated its processes and found a way to offer its customers more for less. Several years ago, Federated Group, a retail brand owner and broker representing manufacturers at retailers and wholesalers, adjusted its business model. The company uses commission it receives from manufacturers to develop and expand its customers' brands and drive their businesses.
Although a small nuance in the grand scheme of the business, this change has enabled Federated Group to distinguish itself as a leader in the industry. "We take this approach because we're a brand owner and developer," said Dave LaPlante, president and CEO. "We wanted to differentiate ourselves from the rest of the competitors in the business."
Unique approach
When developing a brand, retailers need someone to handle design, quality assurance, supplier relationships, and in-store execution. Rather than retailers having to hire that expertise on their own, Federated Group puts those people in place by taking those manufacturing-based commissions and investing into helping customers develop their brands.
This approach has expanded Federated Group's customer base, as it now appeals to retailers who want to turn control of their private brands program over to a third party as well as retailers looking to have managerial control. "Rather than appointing us to negotiate with the manufacturer and come back to the retailer with a finished program, we qualify the manufacturers and prepare that information for the customer," said LaPlante.
"The manufacturers then present their various approaches to the retailer, enabling the customer to decide whom he wants to buy from, how he wants to buy, and what he wants to spend," he continued.
This approach not only satisfies the retailers and the manufacturers, it also produces a better product. When comparing and contrasting its business model against those of its competitors, Federated Group found value in having customers intimately involved in the process. Both parties end up being more successful because they've invested more into the results.
In addition, manufacturers are happier because they've had a chance to show their expertise about private label categories, what successful programs look like, and how to execute them. "By enhancing our business model and being the broker between the retailer and the manufacturer and bridging that direct connection, our customers are more successful and able to sell more product," LaPlante said.
Generating revenue
Federated Group is the holding company for four revenue-generating divisions. Federated Foods is the retail portion of the business. Within Federated Foods there are three national-brand equivalent products, Hy-Top, Parade, and Red & White, as well as an entry-level price point brand, Better Valu, that is growing exponentially as shoppers look to stretch every dollar.
Next is Federated Foodservice, a buying group that allows broad-line or supermarket foodservice distributors to access national, competitive prices. A big piece of the company's foodservice industry deals with branded companies such as Sara Lee, Nabisco, Kraft, Otis Spunkmeyer, and Tyson.
Third on the list is SailPointe Creative, the division of the company that handles packaging, design, production, pre-press, and marketing support for Federated brands and many other retail and wholesale private brands. The fourth division is logistics supply chain company Golden Bay, through which Federated Group buys and consolidates its own products.
"We use Golden Bay as a transaction-processing group for one of the largest foodservice entities in the country," said LaPlante. "We consolidate and manage transactions for hundreds of millions of pounds of frozen fruits and vegetables per year."
Competitive advantages of Federated Group's multi-pronged approach lie in its supermarket foodservice group, which makes up roughly 25% of its business, and in its pre-press capabilities. Federated Group is one of the only private brands brokers with its own foodservice group, and the company bought dedicated time at a pre-press house, which not only handles its pre-press consolidation but also its photography.
With that relationship, Federated Group now has the ability to get its pre-press done within 10 days after the die line (a completed creative piece on computer). "We are faster by 45 days on our development than we were a year ago," said LaPlante. "We took our process from nine months to six months and from six months to four months. Our goal now is to get it in the 90-day range."
Hidden secret
This speed-to-market ability is key for Federated Group, which produces an average of 700 products per year through its inhouse R&D. The company doesn't have a separate R&D department, instead approaching R&D as a collaborative process that includes its quality assurance and creative departments and its category development managers—the ones working with the customers and manufacturers to come up with the initial idea.
"We have to make sure that if we come up with a product we've targeted a quality level, we understand the expected level of quality from the QA people and are sure the manufacturer can produce it to that level," said LaPlante. "The creative department then works with the category development managers to decide the look of the product."
Five years ago, with double the number of employees, LaPlante said Federated Group struggled to develop 200 products a year. After looking at its process, taking it apart, and reinventing it, the company found efficiencies but also weaknesses that were possible to fix.
Inhouse, the company developed a project product lifecycle management system that keeps everyone involved, from the manufacturer to the printer, and on target with their due dates. The relationship with the pre-press house cut down on the manufacturing delays that often slowed the speed-to-shelf turnaround necessary for private label products to compete with name brands.
LaPlante said every process has a hidden secret to it, and in the creative design process, whether or not the pre-press plates are at the printers when the printer needs them can determine the success or failure of an entire project. Innovation, he said, has been key to Federated Group's success in retooling its business platform and its entire process.
"We listened to our customers and to others in the industry talk about what was broken in the private label business," he said. "They talked about speed-to-shelf and efficiency; you want it to go fast, but it will cost you more. We've found a way to go fast and cost our customers less."