FN Platform/MAGIC Preview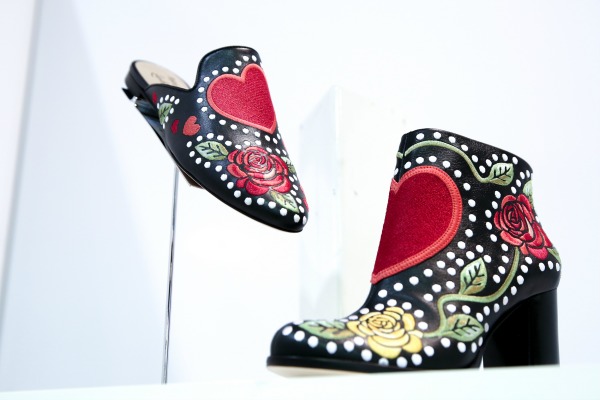 This season's FN Platform show has an exciting new lineup of celebrities, industry experts and music. By Bianca Herron
The top leaders and innovators in the footwear industry will convene at FN Platform's MAGIC show Aug. 14-16 in Las Vegas. Held at the Las Vegas and Mandalay Bay Convention Centers, the international showcase touts itself as North America's most influential footwear business forum featuring men, women, juniors and children's branded footwear.
Launched in 2010 under the direction of UBM Fashion Group's President of Footwear Leslie Gallin, MAGIC is a three-day show that has grown from 100 brand exhibitors to more than 1,600 who represent over 30 countries.
Attendees will be able to check out top footwear brands from France, Italy, Spain, Portugal, Brazil, the United Kingdom and Turkey – including new brands like Danner, Chie Mihara, Les Tropeziennes, Hotter, Reef and Castaner – across more than 200,000 square feet of exhibition space.
"It's a vital component for success in today's business environment to make sure you're in the room," UBM Fashion President of Footwear Leslie Gallin said in a release. "What this means is face-to-face conversations are forging the business deals for our changing times. Our trade event is, as I like to say, the 'Davos Summit' for the footwear and fashion business.
"Nowhere else in the world is there an event where key leaders and decision makers of the footwear industry convene twice yearly under one roof," she adds.
Attendees can navigate MAGIC's show floor seamlessly, as it offers six carefully curated lifestyle-themed lounges featuring established and merging brands in the footwear categories:
• BLACK DIAMOND – Luxury Women's Footwear Collections
• COSMO – Women's Fashion Footwear
• CAMP – Women's and Men's Casual Lifestyle & Advanced Contemporary Footwear
• BOND – Bespoke Footwear for the Modern Man
• IN PLAY- Children's and Junior's Footwear
• ZEN – The Crossroads of Footwear Style and Comfort
"The lounges have an elevated décor providing a comfortable space to re-energize, eat, drink and meet with friends and colleagues," Gallin says. "We are paying close attention to food selection and cocktail offerings, as well as special art installations to start conversations and stimulate new ideas.
"Expect to find foot massages, and hair and makeup touch-ups to keep everyone looking and feeling their best," she notes. "This adds to the overall buyer experience for efficiency and fun all under one roof."
In addition, along with new highlights that will be revealed on the show floor this year, attendees can also look forward to several key events the show has become known for, including:
OPENING NIGHT CONCERT
This season's much-talked about Opening Night Concert boasts a performance from World Classic Rockers with original band members – Nick St. Nicholas and Michael Monarch from Steppenwolf, Aynsley Dunbar from Journey, Randall Hall from Lynyrd Skynyrd, Greg Walker from Santana, Fran Cosmo from Boston, along with David Colye, Mark Hoyt and Juan Del Castillo as back-up.
The show's star-studded networking events continue to be a huge draw as well with the concert featuring a networking cocktail event on the show floor Aug. 14 at the FN Cafe.
SEMINARS
Beginning Aug. 13, the National Shoe Retailers Association (NSRA) will kick off its two-part educational program topical to the footwear industry. MAGIC will also showcase seminars from Susquehanna Financial Group – who will discuss the evolution of athletic footwear trends – the NPD Group (National Purchase Diary) as well as the California Fashion Association.
Other trend-focused seminars include FDRA, who returns with their hit live podcast "Shoe In," from the show floor and Fashion Snoops will showcase insights on top footwear trends for Spring/Summer '18. Additionally, last season's trend forecaster Wendy Bendoni will brief attendees on top footwear trends for the upcoming season.
THE FUTURE IS 3-D
PENSOLE Academy will also host a student workshop showcasing a special onsite display featuring sneakers created by students from last season's competition.
FN Platform's next shows are Sole Commerce, a women's and juniors footwear and accessory event, and FOOTWEAR@Coterie – a women's luxury footwear event that sits within Coterie and coincides with New York Fashion Week. Both of the shows will be held Sept. 17-19 at the Jacob Javits Center in New York City.