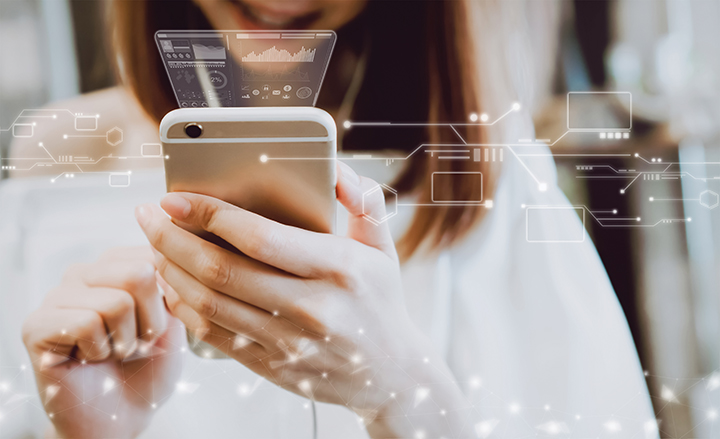 Smart retailers need a smart IT approach to survive and thrive in 2018. By Mike Lowey
To say that the swell of online shopping has brought brick-and-mortar retailers face-to-face with a sea of change may qualify as a major understatement. Amazon's acquisition of Whole Foods is shaking up the eGrocery market, which is predicted to grow into a $24 billion industry by 2017. The popularity of the buy online and pick up in store – aka BOPIS or "click and collect" – option continues to soar, with 87 percent of millennials in a recent IRT survey indicating they prefer this model.
Shoppers Still Like Stores
Foot traffic has been dropping in U.S. retail stores by more than 9 percent annually, according to VDC research. So it's not surprising that 46 percent of retailers currently provide BOPIS services, and an additional 31 percent intend to introduce it. The good news is that despite their willingness to order just about anything from food to clothes to electronics online, most consumers are still fans of physical stores because they like to touch, try on and see products firsthand.
But changing customer expectations are reshaping the retail world – and driving retailers to reimagine the buying experience. Apple is rebranding its largest stores "town squares," envisioning gathering places that also offer classes on topics such as coding, music or photography. Nordstrom is opening a concept store that offers spa services, tailoring, stylists and a bar – but no fashion lines. And Starbucks plans to open more roasteries to immerse customers in an interactive environment.
To survive – let alone thrive – in this brave, new, competitive environment, retailers from big box chains to department stores to grocery and specialty stores need to optimize technology in order to deliver a positive experience that keeps shoppers coming back for more.
Technology Investment Pays
As an organization, we're boots on the ground, and here are five ways we see retailers integrating digital technologies into their businesses:
1. Use mobile technology to accelerate the success of omnichannel initiatives such as BOPIS. Contemporary enterprise software platforms that enhance customer service and offer popular click-and-collect options raise the shopping experience to new levels. Increasing investment in various in-store mobile technologies – including a robust online presence, industry-specific application software, handheld hardware and mobile printers – helps ensure the BOPIS experience is seamless and pleasant every step of the way, from online ordering through efficient, frictionless fulfillment.
A number of strategies are proving successful at supporting this goal. Mobile apps encourage shoppers to check in with staff members as they arrive at the store, pre-picking streamlines fulfillment and mobile printers help sales associates quickly print barcoded labels that ensure product accuracy. Providing designating parking and dedicated staff runners to load customer vehicles also help to meet elevated customer expectations.
2. Improve warehouse inventory management practices by taking advantage of mobile technologies. Streamlining warehouse inventory management practices that support e-commerce is essential, with mobile technologies playing a key role in delivering time-sensitive instructions to employees regarding merchandise handling, storage and routing. Mobile printers are ideal for labeling and re-labeling storage racks, bin locations and physical assets such as forklifts.And, of course, accurate labeling and re-labeling of merchandise from receiving to put-away to picking to re-shipping supports efficient routing, loading and unloading.
3. Put technology at the fingertips of sales associates. Employees equipped with networked smartphones and tablets can quickly and easily help shoppers find the right items or order online if the desired items, colors or sizes aren't immediately available, as well as recommend additional purchases. And associates with mobile handhelds and printers connected to mobile POS systems can issue sales and return receipts on the spot, creating a customer-pleasing experience.
4. Capitalize on the cloud to boost staff productivity. Cloud-based applications, in tandem with the IoT, have powerful potential to enable smarter business analytics and decision support. This helps to make employees more efficient and productive in the store and back office. When used with mobile printers, for example, cloud solutions enable sales associates to react to immediate pricing decisions by quickly producing on-demand shelf edge and item price labeling for real-time pricing and inventory management.
5. Embrace the IoT revolution. The Internet of Things is transforming industries from healthcare to energy, and retail is no exception. Take advantage of an IoT platform to install beacons that allow you to send alerts, content and coupons to customers' smartphones as they stroll your aisles or even engage them post-visit. Or, use IoT to support cloud-based management of all peripheral devices that connect to your POS system.
Keep Your Customers Satisfied
We understand that it's tough out there. The stakes are high, margins are tight and keeping overhead expenses in check is challenging, as is effectively managing inventory mix, location and turns. But we also see that customer-centric retailers intent on delivering a positive, highly satisfying experience that makes shopping with them as easy, convenient and engaging as possible are making the worthwhile investments in technology to stay relevant and competitive, despite – or maybe because of – the onward march of digital adoption.
Mike Lowey is the director of retail sales, and a retail market specialist at Brother Mobile Solutions.