High Point Market Preview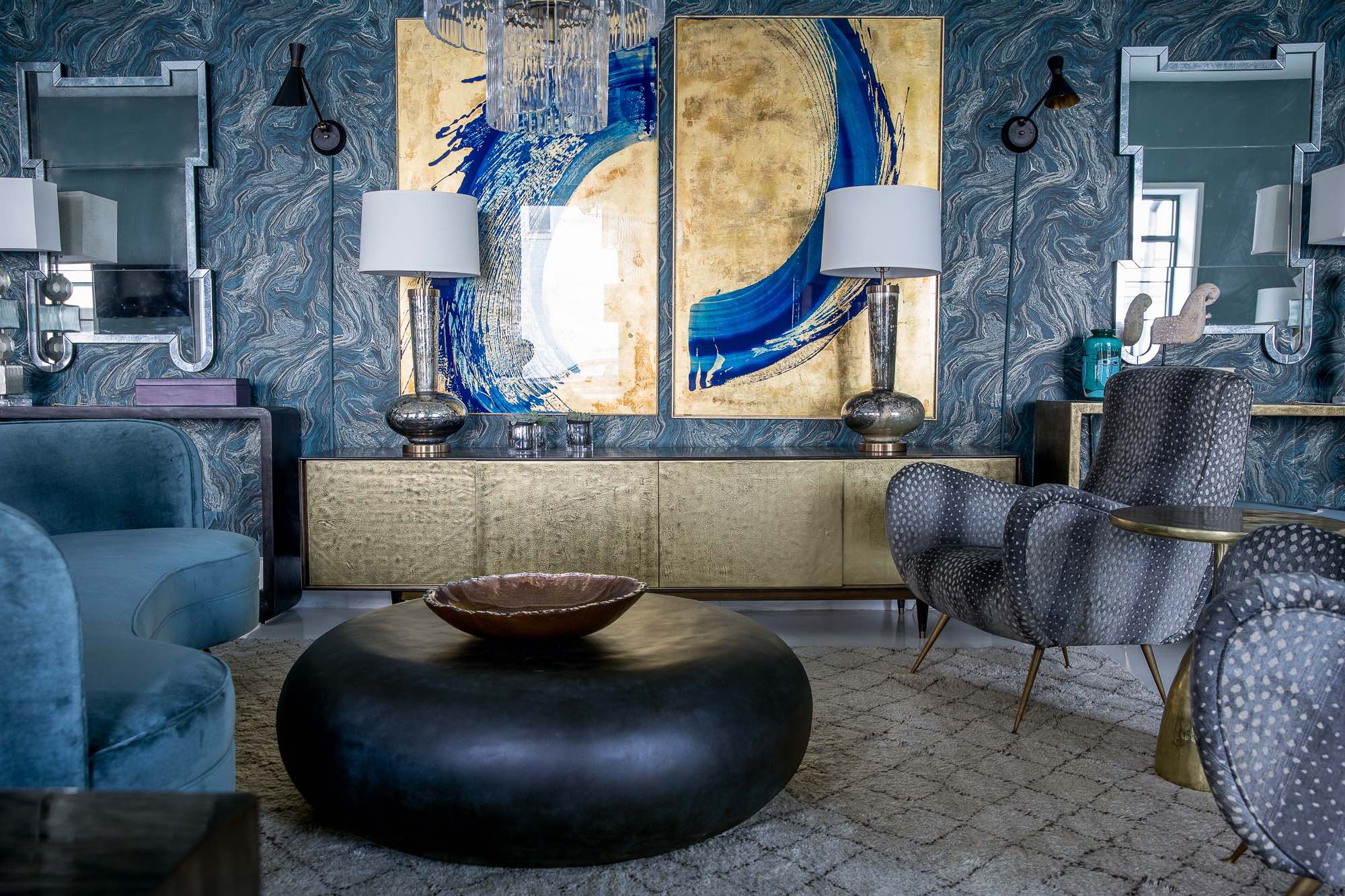 High Point Market will feature more than 2,000 exhibitors in 180 buildings. By Bianca Herron
Held every April and October, High Point Market is the world's largest and most comprehensive home furnishings event. With more than 2,000 exhibitors in 180 buildings, and showrooms spanning more than 11.5 million square feet, High Point features a greater breadth of products in every category and style at every price point than any other home furnishings show.
Not only are more new products launched at High Point than anywhere else in the world, but the show also offers a full slate of educational events, covering consumer lifestyle and demographic trends, style trends, retail management, marketing and merchandising.
More than 75,000 attendees will convene April 14-18 in High Point, N.C., to conduct face-to-face meetings with their suppliers and network with industry peers, retailers and celebrity designers at social events.
The main market district covers a 13-block area of downtown High Point, though some exhibitors show in areas outside of the main district. The non-for-profit show sponsor High Point Market Authority provides free transportation to all market showrooms and events.
Show Highlights
In addition to being the flagship showroom for almost every home furnishings brand, High Point will feature a number of educational seminars covering all aspects of home furnishings retail.
This includes its keynote series T's Coffee Talk with Trisha Yearwood Saturday, April 14. Sponsored by Klaussner Home Furnishings, join Yearwood for a special edition broadcast of her popular Facebook LIVE show, T's Coffee Talk, as she discusses her various business enterprises, shares her top business-building insights and dishes on building brand awareness.
After her 20-minute chat, stick around for an interactive viewing of Yearwood's cooking show, Trisha's Southern Kitchen, complete with commentary from her and a live Q&A session with her fans from around the world.
On Sunday, April 15, Retail Prophet Doug Stephens defines the five elements of a remarkable customer experience. Join author and internationally renowned consumer futurist Doug Stephens for a tour of the future where every aspect of the retail experience as we know it will be radically transformed. Stephens will present what constitutes a truly remarkable customer experience and how retailers can create 1-to-1 intelligent journeys to deliver connected shopping experiences, whether online or in store, to secure their place in the hearts & minds of tomorrow's consumer.
Other show highlights include:
Three Vital Strategies to Boost Your Digital Marketing – Digital marketing is a must in today's retail environment and customer engagement becomes even more challenging. In this seminar, held Saturday, April 14, attendees will learn essential strategies to ensure they are digitally targeting their ideal customer and using the most effective ways to communicate brand messaging to increase store traffic.
How Augmented Reality Increases Consumer Confidence, Engagement – Augmented Reality blends the real world with the virtual world to create an impressive and immersive virtual experience. 3-D technology is improving rapidly and costs are dropping dramatically driven by applications in the video gaming industry and the enhanced support on mobile devices.
As a result, it is no surprise that today's shoppers expect more from their digital environment. Join MicroD's Ron Gordon, April 14, as augmented reality is introduced, explained and demonstrated. Attendees will find out how leading retailers are using these technologies to increase consumer engagement, confidence, and to close orders.
State of the Industry with Jerry Epperson – Sunday, April 15, join Mann, Armistead & Epperson LTD's Jerry Epperson as he discusses the state of the industry. "There is so much going on with the economy, politics, the international situation, new interest in the industry from outside investors, I won't know where to start," Epperson says.
Social Media Do's and Don'ts with Mat Sanders and Brandon Quattrone – When it comes to social media, it seems the list of do's and don'ts get longer and more complicated every day. How do you find what works best for you? Monday, April 16, join Mat Sanders and Brandon Quattrone, the digital-savvy co-founders of Consort Design, for a roundtable discussion on social media best practices. Learn from their extensive experience and get your pressing questions answered, too.
Leading the Way: Fair Trade and Social Accountability in the Design Industry – Tuesday, April 17, Carol Serbet, President of Toronto-based Creative Matters Inc., and Director of Label Step Reto Aschwandan discuss the demand for fair trade in the textile design industry. A practical and inspirational presentation, attendees will learn the 10 principles of fair trade and what choices to make to create a socially accountable design industry. Additional panelists will include Vimal Kumar, vice president of Obeetee Inc., and Susan Inglis, executive director of Sustainable Furnishings Council.