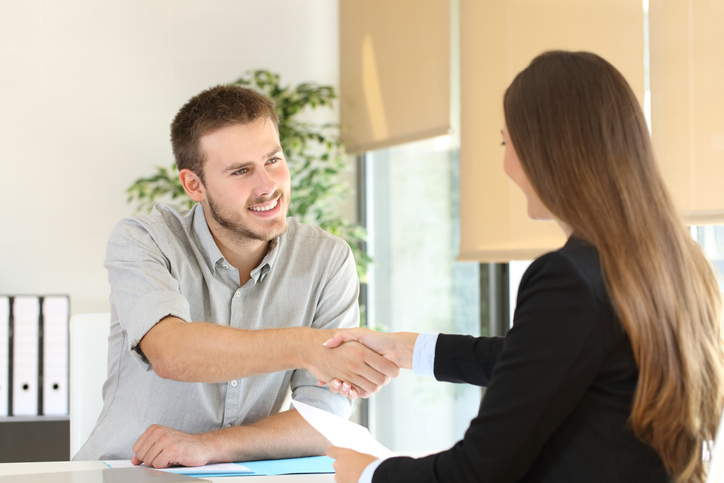 Elevate your brand by hiring and retaining the right people.
By Stefan Midford
The gig economy is here to stay. With 59 percent of America's workforce – some 80 million Americans – comprised of hourly workers who are highly mobile, retailers recognize that, to remain competitive and elevate their brand, they must hire and retain the right people.
So, how can retailers find and retain the right kind of workers who can both connect with customers and steadily improve work quality? Here are six tips for building your customer-focused front line.
1. Know Your Target Audience – Of the 59 percent of Americans who are hourly workers, 71 percent are younger than 30 years old, and it is the preferences of these millennial job seekers that are the driving force behind today's changing employment marketplace.
To attract and recruit millennials, retailers should move away from the emphasis on hiring fast and solely for technical skills, and instead consider each potential employee's interests. To do this, create job descriptions that specifically define what your company needs and the results you seek for each position. To create job descriptions that also speak to potential employees' passions and talents, detail the skill sets and knowledge necessary for the job at hand. This will help retailers discover the applicant who is the best fit for the job.
Employees who are passionate about your brand and the product they are selling will be your best and happiest employees and, in turn, the best ambassadors of your brand. With the right assistance, these employees can help create excitement around the brand and make it that much easier to attract and hire additional talented staff with the same passion for the brand.
2. Create a Clear Brand Identity – When finding the right talent, it's also important to consider your brand image and company culture because this is the No. 1 reason candidates choose a job over another. For instance, when creating job descriptions, retailers should communicate the values by which their business lives and operates. Retailers can do this through social media by sharing projects, activities or initiatives that illustrate what drives the company and what is important to its employees.
Additionally, amid a sea of gig opportunities, be sure to incorporate your brand message into your company culture. For example, if a brand's core value is eco-friendliness, the company might consider issuing paperless schedules and incentivizing carpools for work events. Similarly, a brand committed to entertainment could encourage employees to dress in bright colors, promote workplace positivity and reward or highlight friendly service.
3. Introduce Flexible and Transparent Scheduling – Once retailers have on-boarded their new hires, it's another feat to retain and cultivate loyal employees. Many factors make employees want to leave or remain at a job. For instance, flexible scheduling weighs heavily on job satisfaction – even for salaried workers. In fact, over 80 percent of hourly employees would be more likely to remain in their current job if they had more control over their schedule. To deliver on this priority, retailers should keep schedules transparent and adjustable. They should listen to employee input for desired scheduling times, and implement a reasonable policy for shift cancellations and swaps.
Even worse than an inflexible schedule, however, is an unclear one. Clearly lay out policies for emergency cancellations, shift trading and requested time off – and document changes or issues to avoid mistakes (e.g., paying the wrong employee for a swapped shift). Also, once you've laid out policies, stick to them. Scheduling employees for the days they requested off, failing to release schedules on time or other policy breaches will contribute to employee mistrust and dissatisfaction.
4. Embrace Organized Management – Scheduling isn't the only facet of hourly workforce management that demands organization and transparency. Effective management also requires complete clarity, from defining company culture to managing retail tasks. Retailers should foster employee success by outlining assigned tasks and their expectations. Having clear direction instills employee confidence and helps them be successful.
For example, pictures and videos are an efficient way to convey detailed instructions and are a great addition to the use of traditional planograms to ensure that you're meeting rigorous retail merchandising standards. Providing access to such visual aids to staff members while they are completing tasks in-store leads to better execution. Field management software can also help retailers verify task completion with retail execution photos, tweak assignments in real time and manage employees remotely.
5. Emphasize Benefits and Perks – Regardless of a company's culture, valuing employees should be a given. Managers should work to foster a culture of mutual respect, fairness and employee autonomy, which all drive worker satisfaction and increase retention rates. Employees can be autonomous even in strictly regimented roles: Managers can establish an open-door suggestion policy, encourage experience-based recommendations when selling and ask for project feedback.
As hourly work gains popularity as a single source of income, employers are building loyalty and their brand by providing benefits and unique perks. Some, like Lowes and Starbucks, provide health benefits and learning and development programs to hourly workers. Others offer perks that resonate with their brand. Land's End, for example, allows part-time employees access to their fitness center, while Macy's give employees the opportunity to be in the Macy's Thanksgiving Day Parade. Even small perks like offering employees product samples or trials can make them better ambassadors and help you outshine competing hirers.
6. Implement the Right Technology – Managing today's on-demand retail workforce requires a new set of recruitment strategies and technology solutions. Many retailers use a retail workforce management solution to keep employee scheduling, communication, administration and task management organized. A robust software not only helps retailers manage their employees, but it can also provide retail execution solutions to drive success across the board.
As hourly workers demand a simpler, faster and more automated hiring process, employers seeking to attract gig economy talent need to streamline recruitment processes and incorporate both online and mobile gig job engines. Retailers that use a highly focused, mobile-first retail job matching platform like Capango, for example, can quickly connect with skilled, passionate workers, making hiring fast and cost-effective.
Successfully attracting and retaining gig workers means updating how to find, evaluate, onboard and retain on-demand talent to reflect the needs and desires of the new generation of hourly employees. The retailers that master these new skills will able to compete in the battle for top talent in 2019 and beyond.
Stefan Midford is president and CEO of Natural Insight.